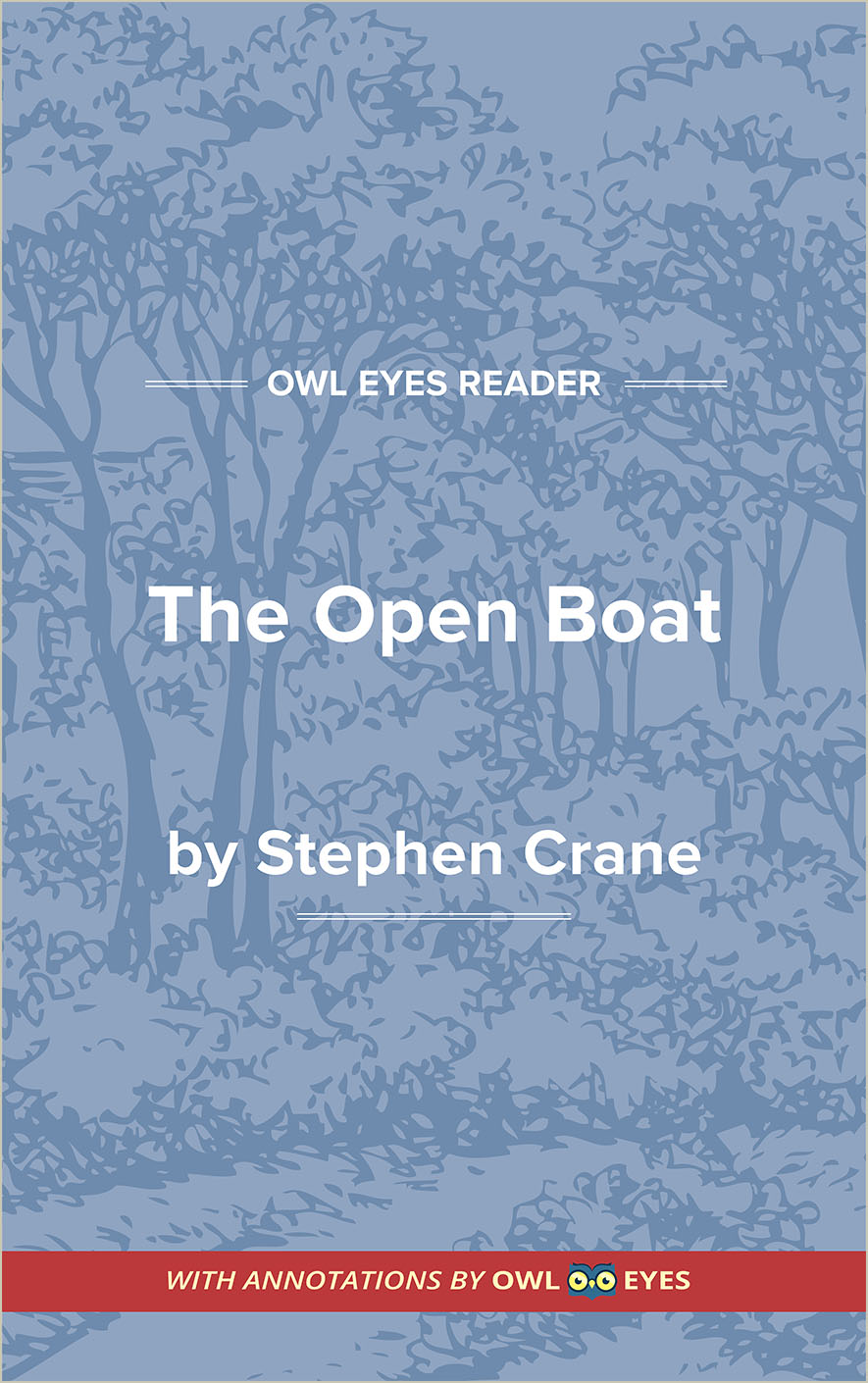 Annotated Full Text

Publication Date:

1898

Flesch-Kincaid Level:

6

Approx. Reading Time:

46 minutes
After publishing what proved to be an enduring novel in American literature, The Red Badge of Courage, Stephen Crane was employed by a newspaper syndicate to file stories as a war correspondent. On January 2, 1897, while en route to Cuba to cover the Cuban insurrection against Spain, Crane's steamship, the SS Commodore, sank off the east coast of Florida. Crane and three other men, including the ship's captain, spent over thirty hours in a ten-foot dinghy stranded near the Mosquito Inlet Lighthouse before making it to shore. Crane first wrote a factual report of the incident as a news story and later used the experience in writing "The Open Boat," published in 1898 in the collection The Open Boat and Other Tales of Adventure. Writing during the rise of realism in American literature at the turn of the 20th century, Crane depicts the setting, characters, and events in the story with the specific details that make them realistic and compelling. The story is also noted for developing themes of naturalism in literature through Crane's examination of humanity's' relationship with nature and their place in the universe.
Annotated Full Text

Publication Date:

1898

Flesch-Kincaid Level:

6

Approx. Reading Time:

46 minutes