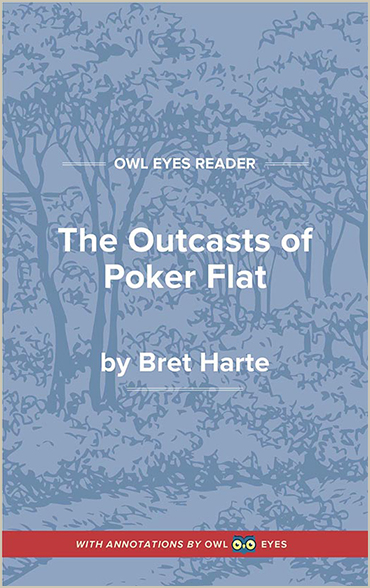 Themes

in

The Outcasts of Poker Flat
Judgement of Others: The townspeople living in Poker Flats cast judgement on the story's main characters and exile them from the town. The narrative describes these exiles as working in unfavorable professions: John is a gambler, the two women are prostitutes. However, the narrative complicates a condemnation of these characters by allocating them certain noble traits or behaviors. Uncle Billy, the town drunk, is the only exile that has no redeemable characteristics. By describing these characters as capable of kindness and sacrifice, Harte demonstrates that we should favor kindness and tolerance over judgement and condemnation.
Innocence and Purity: Tom 'The Innocent' and Piney Woods represent traditional notions of purity. However, Piney's relationship with the Duchess challenges the condemnation of this "fallen woman." The close friendship between Piney and the Duchess intertwines the innocent with the fallen to suggest that they are not all that different in the grand scheme of life.
Themes Examples in The Outcasts of Poker Flat: