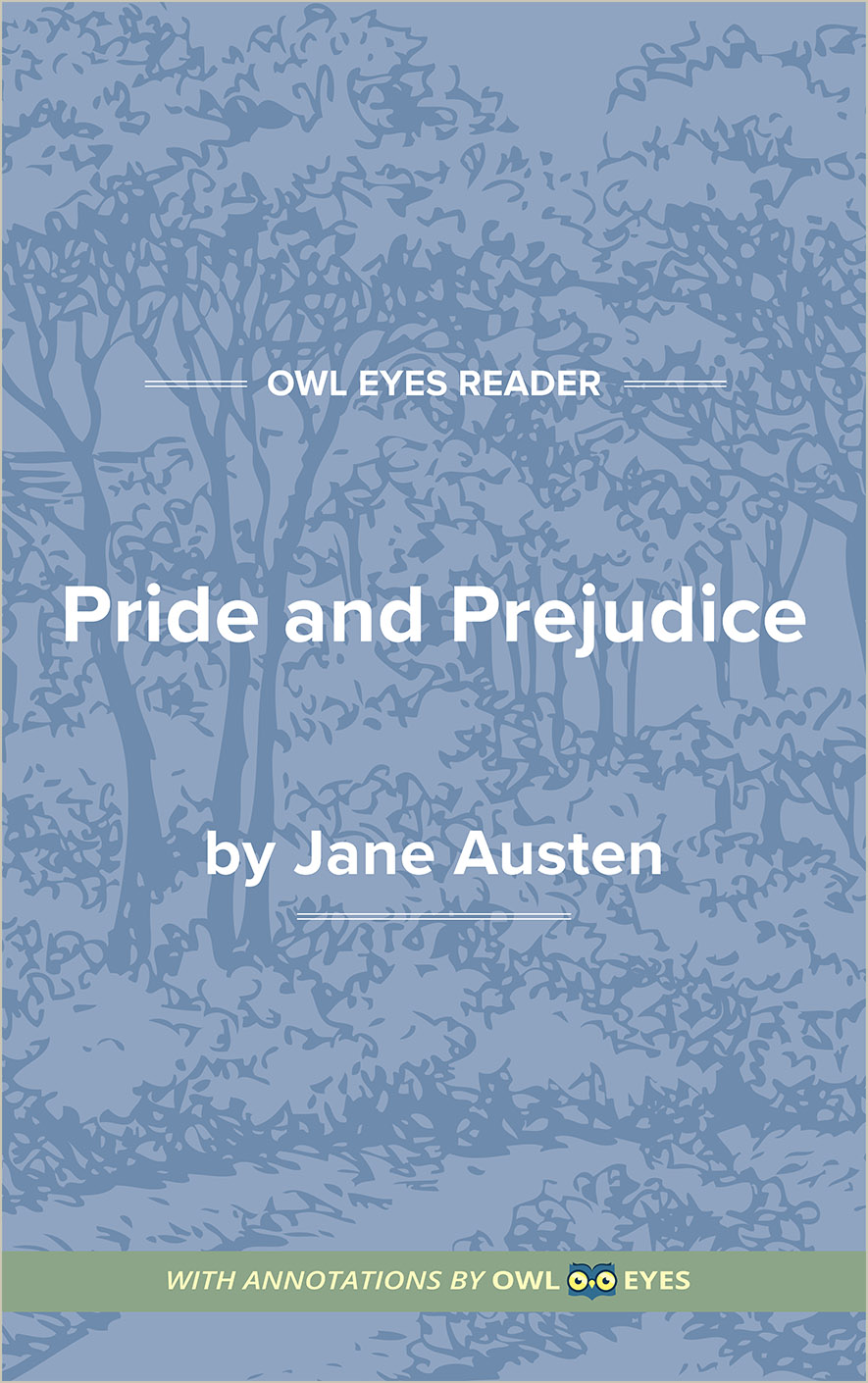 Annotated Full Text

Literary Period:

Realism

Publication Date:

1813

Flesch-Kincaid Level:

9

Approx. Reading Time:

10 hours and 8 minutes
While at first this book may appear to be a typical love story and novel of manners exploring the conventions and values of the British upper class, Jane Austen's Pride and Prejudice is striking in its quick-witted satire and complex characters. Most of the tension in the novel comes from interactions between the rich and cultured Mr. Darcy and the second-eldest Bennet daughter Elizabeth, an extraordinarily witty and self-possessed female protagonist for her time. Austen's characters navigate the social, personal, and emotional spheres using both reason and sentiment to craft their decisions. In this way, the novel engages major philosophical debates that occurred at the turn of the century, such as the importance of upbringing and environment in shaping one's character and the relationship between knowledge and self-knowing. Austen's satirical, narrative voice throughout the novel, which points out flaws in the social system, was considered controversial because she was a female author, a profession relatively closed to women when she published in 1813. Using free, indirect speech to detail each character's thoughts and reactions, Austen reaches into the minds of her characters to captivate her readers. For this reason, Pride and Prejudice has remained one of the most popular and most beloved books in the English canon.
Annotated Full Text

Literary Period:

Realism

Publication Date:

1813

Flesch-Kincaid Level:

9

Approx. Reading Time:

10 hours and 8 minutes