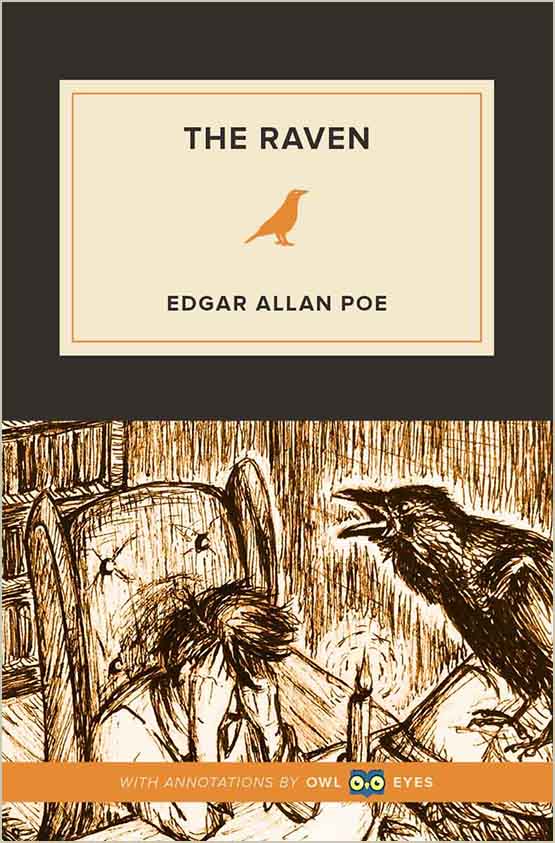 "The Raven" features numerous allusions to the Bible, as well as Greek culture and mythology in order to suggest to readers how to interpret fantastical events and to show the narrator's level of education.
Night's Plutonian Shore: Poe makes several mention of the "Plutonian Shore," a reference to the Greek underworld, where dead souls such as Lenore reside. Pluto is the god of the underworld. The shore is that of the River Styx, which souls must cross to reach the underworld.
Gilead: Gilead is a region in Jordan, famed in the Bible for producing botanical medicines. The "balm in Gilead" has become a common metaphor for a universal cure.
Nepenthe: Nepenthe is a narcotic, used by the ancient Greeks and made reference to in The Odyssey, known to chase away sorrow and erase memory.
Aidenn: "Aidenn" is a poetic spelling of Eden, which in the context of "The Raven" represents the narrator's desire to return to a state of innocence.
Allusion Examples in The Raven: