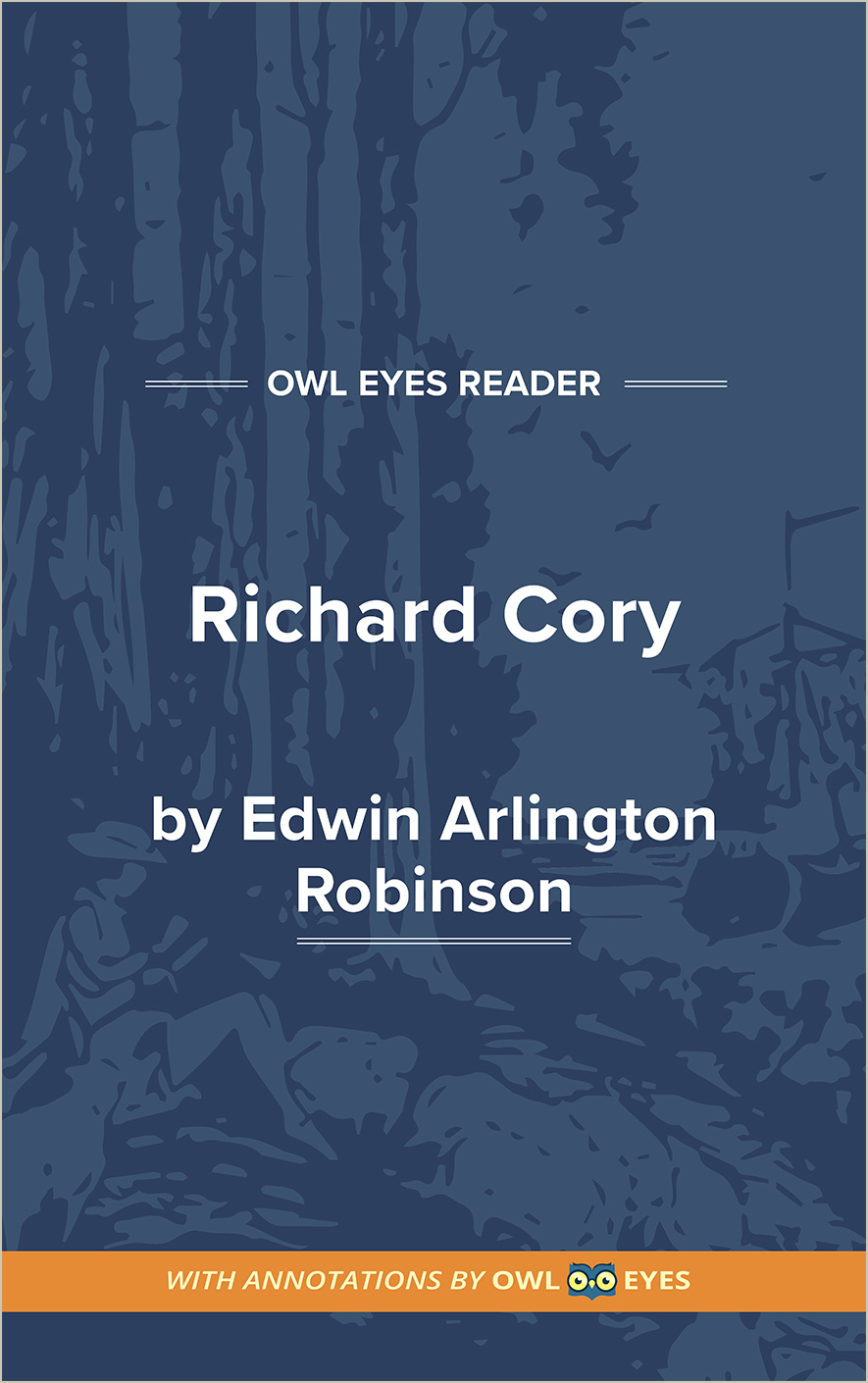 Annotated Full Text

Literary Period:

Victorian

Publication Date:

1897

Flesch-Kincaid Level:

8

Approx. Reading Time:

0 minutes
"Richard Cory" was published as part of American poet Edwin Arlington Robinson's collection entitled The Children of the Night in 1897, during the Victorian era. The poem likely recalls the Panic of 1893, an economic depression during which many impoverished people struggled to survive on meager rations. Its speaker describes Richard Cory, a gentleman perceived by the townsfolk as being "richer than a king." Richard Cory seeks connection with his community, but their class differences prevent them from coming together. Despite his wealth, Richard Cory is revealed to be inwardly impoverished when he tragically dies by suicide.
Annotated Full Text

Literary Period:

Victorian

Publication Date:

1897

Flesch-Kincaid Level:

8

Approx. Reading Time:

0 minutes