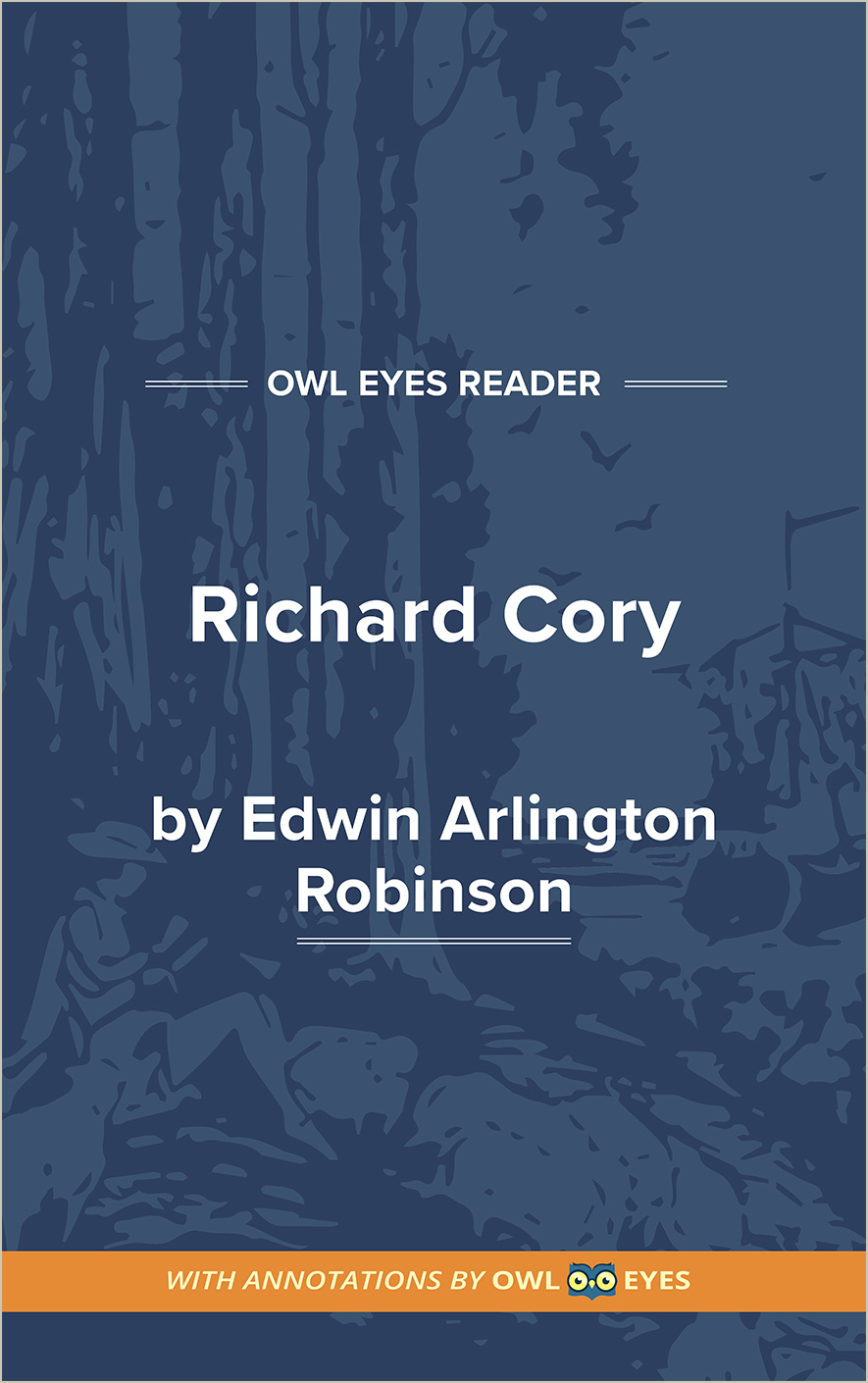 Edwin Arlington Robinson Biography
By the standards of the biographer's world, the life of Edwin Arlington Robinson provides little that is exciting. Born on December 22, 1869, in Head Tide, Maine, the third son of Edward and Mary Palmer Robinson, he led a life characterized by a very low profile, even after he was acknowledged by a number of critics and scholars in the 1920's as America's most distinguished poet. He shunned the public attention that was his for the asking, preferring instead to write in relative seclusion and to associate with only a very few close friends. Occasionally, he consented to an interview, but he never gave lectures or public readings of his poetry, or engaged in any activity in which he would have been the center of attention.
Ten months after his birth, the Robinson family moved to Gardiner, Maine, where his father, who had made his fortune in the timber business, became a civic figure and was elected to the state legislature. Although his father saw little need for his sons to receive college educations, he consented to sending Dean, his first born, to Bowdoin to begin the study of medicine. After Robinson took an extra year of high school and did odd jobs around Gardiner for a period, expressing all the while his disinclination for the world of business (the route taken by Herman, the second born), he was finally permitted to enroll in Harvard in 1891 as a "special student," where he remained for two years. Robinson treasured these years, and although he was never fully accepted by the student literati, he did publish five poems in The Harvard Advocate.
The decade following his years at Harvard was beset by family tragedies and discouragement; his resolve to be a writer elicited but few rewards. He paid for the publication of his first book of poetry, The Torrent and the Night Before; a friend paid the cost of printing The Children of the Night, the second; and Captain Craig , the third, was first rejected by five publishers and accepted only on the condition that its expense would be underwritten by friends. Although these volumes contain a number of excellent poems, they received little critical attention. Robinson's...
(The entire page is 556 words.)
Owl Eyes subscribers get unlimited access to our expert annotations, analyses, and study guides on your favorite texts. Master the classics for less than $5/month!