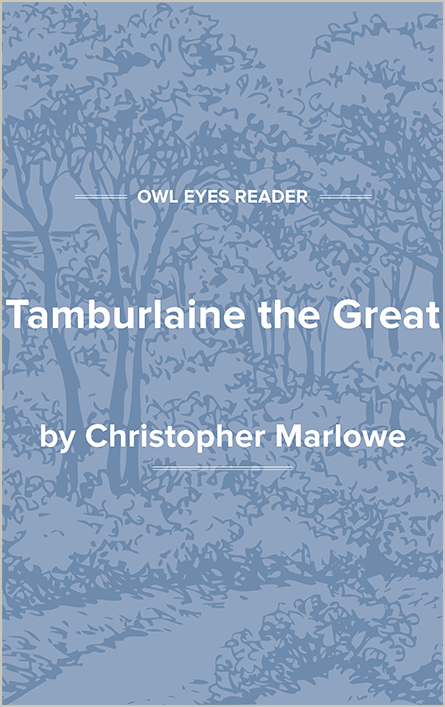 Flesch-Kincaid Level:

6

Approx. Reading Time:

4 hours and 4 minutes
Drama
Tamburlaine the Great
Enter MYCETES, COSROE, MEANDER, THERIDAMAS, ORTYGIUS, CENEUS, MENAPHON, with others.
MYCETES. Brother Cosroe, I find myself agriev'd; Yet insufficient to express the same, For it requires a great and thundering speech: Good brother, tell the cause unto my lords; I know you have a better wit than I.

COSROE. Unhappy Persia,--that in former age Hast been the seat of mighty conquerors, That, in their prowess and their policies, Have triumph'd over Afric,<5> and the bounds Of Europe where the sun dares scarce appear For freezing meteors and congealed cold,-- Now to be rul'd and govern'd by a man At whose birth-day Cynthia with Saturn join'd, And Jove, the Sun, and Mercury denied To shed their<6> influence in his fickle brain! Now Turks and Tartars shake their swords at thee, Meaning to mangle all thy provinces.

MYCETES. Brother, I see your meaning well enough, And through<7> your planets I perceive you think I am not wise enough to be a king: But I refer me to my noblemen, That know my wit, and can be witnesses. I might command you to be slain for this,-- Meander, might I not?

MEANDER. Not for so small a fault, my sovereign lord.
Flesch-Kincaid Level:

6

Approx. Reading Time:

4 hours and 4 minutes