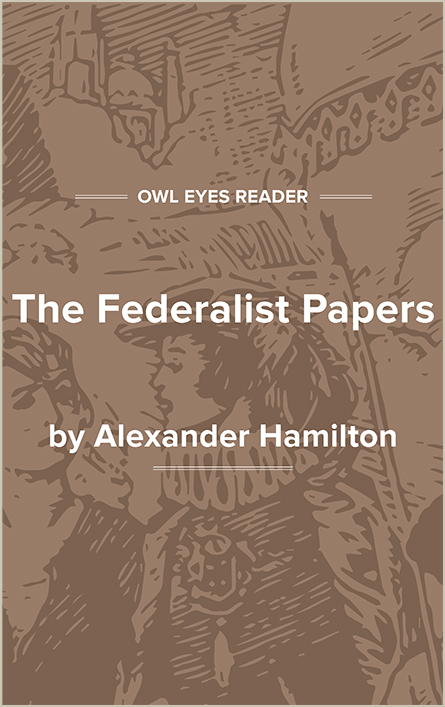 Flesch-Kincaid Level:

16

Approx. Reading Time:

15 hours and 54 minutes
To the People of the State of New York:
AFTER an unequivocal experience of the inefficacy of the subsisting federal government, you are called upon to deliberate on a new Constitution for the United States of America. The subject speaks its own importance; comprehending in its consequences nothing less than the existence of the UNION, the safety and welfare of the parts of which it is composed, the fate of an empire in many respects the most interesting in the world. It has been frequently remarked that it seems to have been reserved to the people of this country, by their conduct and example, to decide the important question, whether societies of men are really capable or not of establishing good government...
Flesch-Kincaid Level:

16

Approx. Reading Time:

15 hours and 54 minutes