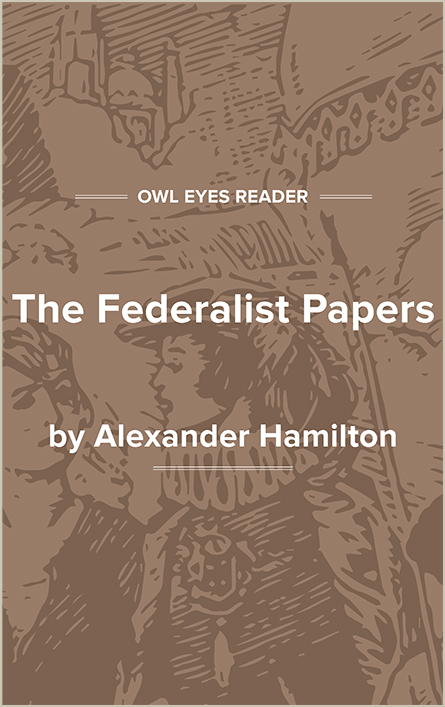 John Jay was the son of Mary Van Cortlandt and Peter Jay, a rich merchant of French Huguenot descent. Jay graduated from King's College (now Columbia University) in 1764 and was admitted to the bar in 1768. In 1774 he married Sarah Livingston, the daughter of William Livingston, the governor of New Jersey, and a cousin of Jay's law partner, Robert R. Livingston.
In 1773 Jay was a member of the mixed commission to establish the boundary between New York and New Jersey. Between 1775 and 1777, he was successively on New York's Committee of Correspondence, in the first two Continental Congresses, and in the New York legislature. After helping to frame New York's constitution, Jay was chief justice of the state supreme court from 1777 to 1779. He resigned to return to Congress, of which he was president, 1778 to 1779. Sent as special envoy to Spain, he secured $170,000 in secret aid but no recognition of independence.
As joint Treaty Commissioner with Benjamin Franklin and John Adams in Paris, 1782 to 1783, he participated in the negotiation of the peace preliminaries between the United States and Great Britain. His insistence that Britain expressly recognize the commissioners as agents of the Republic of the United Stated delayed negotiation and may have barred cession of Canada to the new republic. Charges of being anti-Catholic were leveled against Jay in this matter, which he fought all his life. He joined Adams in urging Franklin to ignore the French in concluding these preliminaries, although this flouted their congressional instructions. After the general peace of 1783 Jay declined offers to become minister to Great Britain or France, but under the Articles of Confederation he was drafted by Congress as Secretary of Foreign Affairs, 1784 to 1790. His otherwise capable administration was perplexed by difficulties with Spain, and Congress overrode his proposal to waive Mississippi navigation to get Spanish trading rights.
Ever an advocate of strong government, Jay joined with Alexander Hamilton and James Madison in writing five of the essays in The Federalist, all on constitutional or foreign affairs. His An Address to the People of the State of New-York on the Subject of the Constitution Agreed upon at Philadelphia is believed by many to have been more influential in securing ratification than The Federalist, if only because it was briefer and earlier on the scene. After the ratification of the United States Constitution he was appointed the first chief justice of the United States Supreme Court, 1790 to 1795. Jay handed down the famous Chisholm v. Georgia decision in a manner so vigorously nationalistic that Georgia and her sister states secured adoption of the eleventh amendment to protect themselves.
Jay was defeated for the governorship of New York in 1792 on the Federalist ticket. In 1794 George Washington sent him to negotiate a settlement with Great Britain that sought British evacuation of frontier areas and trade and maritime concessions. Hamiltonian finance required that there be no interruption of trade, inasmuch as nine-tenths of America's revenue depended on tariffs. Jay was, therefore, not really in a position to bargain, and the treaty that bears his name is described as the price paid for peace and stability when the federal union was being established. The treaty provided for settlement by mixed commissions of spoliation claims, debts, and boundaries, but it did not specify any enlargement of neutral rights or trading concessions with the British Isles or the West Indies in return for a guarantee for twenty-five years of freedom from tariff discrimination. Britain did promise to evacuate the frontier areas that had been illegally retained since 1783.
Upon Jay's return from England, he was elected governor of New York and served two terms from 1795 to 1801. His administration was upright and conservative. Declining further renomination as governor or chief justice of the U.S. Supreme Court, he retired to...
(The entire page is 1,076 words.)
Owl Eyes subscribers get unlimited access to our expert annotations, analyses, and study guides on your favorite texts. Master the classics for less than $5/month!