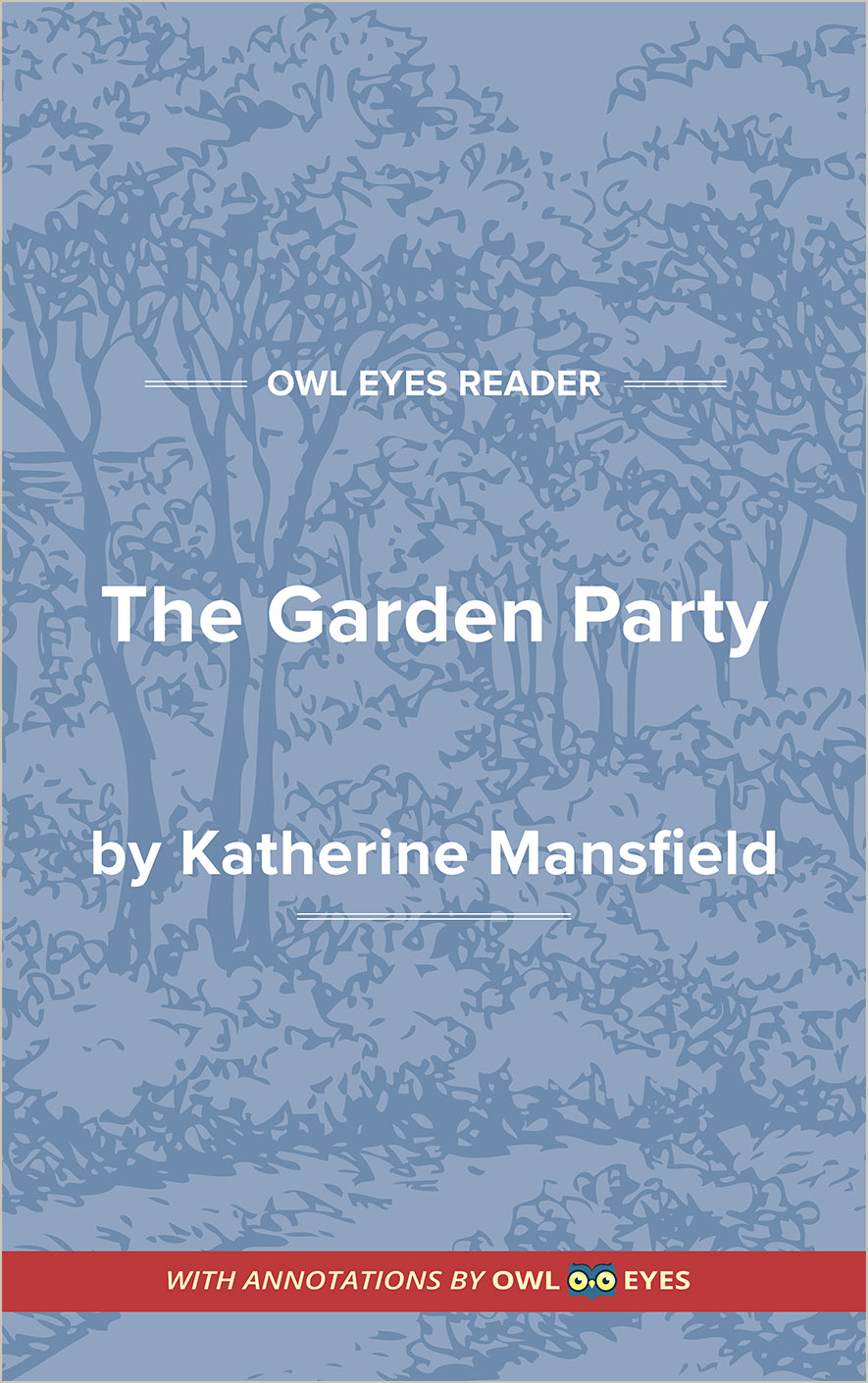 Allusion

in

The Garden Party
Mansfield's "The Garden Party" includes elements from both Greek and Roman myth; respectively, the Persephone myth from Ovid's Metamorphosis and Virgil's The Aeneid.
The Persephone Myth: In the Persephone myth, Zeus promises to marry his daughter Persephone to Hades the king of the Underworld. Persephone's mother Demeter, the goddess of the harvest, is distraught over the loss of her daughter and curses the world with eternal winter, demanding that Zeus return Persephone to her care. Zeus agrees, sends Apollo to retrieve her, but he includes a caveat: Persephone cannot eat anything in the underworld. Hades tricks Persephone into eating six pomegranate seeds, condemning her to live in the underworld for the rest of eternity. However, Hades allows Persephone to spend half of the year with her mother on earth. In "The Garden Party," Laura can be interpreted as Persephone; Mrs. Sheridan, Demeter; Laurie, Apollo. Laura's trip into the poor neighborhoods of the working class can be read as Persephone's descent into the underworld, and the encounter she has with death as the consumption of pomegranate seeds that change her life forever.
The Aenied: Virgil's main character, Aeneas, makes his own journey to the underworld. Many of the allusions to this story are represented by the items and talismans that the characters possess and use. For instance, in The Aenied, Aeneas must find the golden bough to access the underworld. Similarly, Mrs. Sheridan's hat contains golden flowers and it is bestowed upon Laura before her trip to the villager's dwellings.
Allusion Examples in The Garden Party: