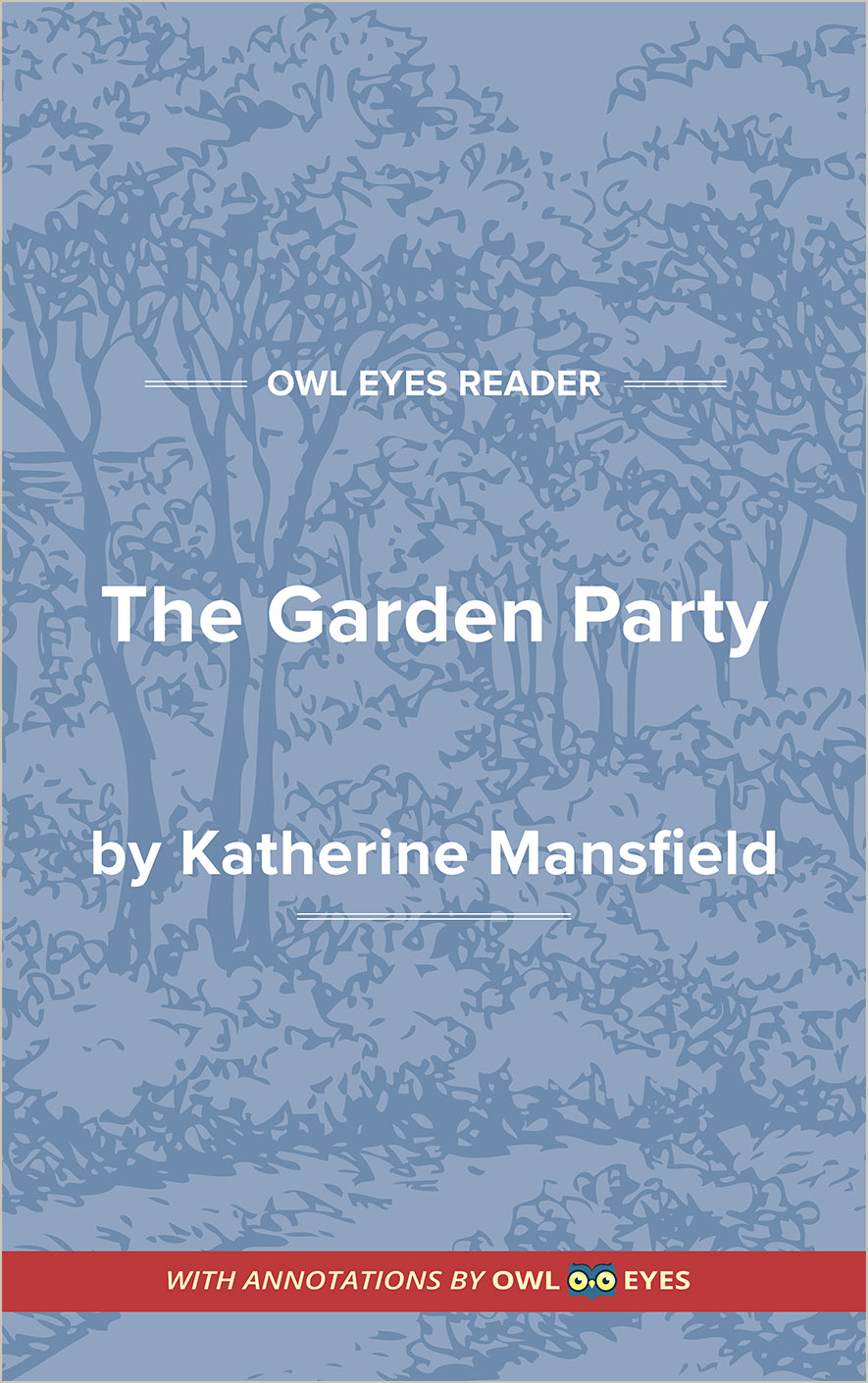 Character Analysis

in

The Garden Party
Laura Sheridan: Often seen as an autobiographical depiction of a young Mansfield, Laura is described as more sensitive and artistic than the rest of her family. This is demonstrated by her reaction to the news of Mr. Scott's death. While her other family members see no issue with the continuation of the garden party, Laura finds the festivities insensitive so close to the neighboring tragedy. However, Laura is distracted by the dazzling flowers of her new hat and is consequently enveloped back into the party atmosphere. Later, Laura experiences a major epiphany when visiting the Scott residence, as she is forced to contemplate the nature of death and the humanity of the working class. Returning home, Laura struggles to put her epiphany into words.
Mrs. Sheridan: Mrs. Sheridan is the matriarch and commanding figure of the Sheridan family. As the family sets up for the party, the readers get a sense of Mrs. Sheridan's overwhelming influence over everyone's actions. Guests and family alike ask her opinion on every detail from where flowers should be placed to what they should wear. When the family hears of the death, she expresses detached pity for her working-class neighbors. But she dismisses Laura's sympathetic response to cancel the party stating: "People like that don't expect sacrifices from us." Unlike her daughter Laura, Mrs. Sheridan is a static character. However, she orchestrates Laura's final epiphany. Mrs. Sheridan sends Laura to take leftovers to the poor grieving family after the party has ended. Her actions and statements throughout the story create the impression of a privileged woman of the upper class who is largely sheltered from the troubles of the poor.
Laurie Sheridan: Laurie is Laura's brother and the last character Laura speaks to at the conclusion of the story. Laura struggles to express her epiphany to Laurie, stating "Isn't life—" to which Laurie replies "Isn't it, darling?" Mansfield's ambiguity leaves readers wondering if Laurie understands what Laura is trying to express.
Character Analysis Examples in The Garden Party: