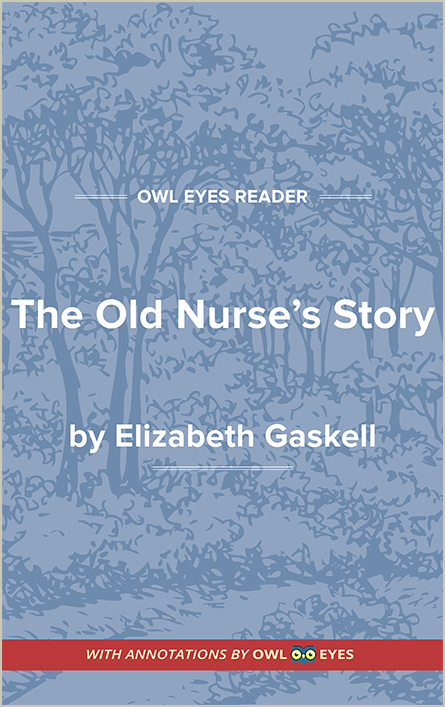 Annotated Full Text

Literary Period:

Victorian

Publication Date:

1852

Flesch-Kincaid Level:

10

Approx. Reading Time:

48 minutes
Written on invitation by Charles Dickens, who was a fan of her work, Elizabeth Gaskell's "The Old Nurse's Story" was published in 1852 during England's Victorian era. The setup is classic: an elderly caregiver gathers her charges to tell them a spooky story about their mother's childhood—and to teach them a moral lesson. This story hits all the marks of a classic ghost story: an isolated manor, creepy music sounding from a disused organ, ghostly apparitions begging to be let inside. Despite all the hallmarks of a ghost story, the true horror of the story is in the very real, all-too-capable cruelty people and in their inability to right the wrongs of the past, showing readers how ghosts are not the only beings capable of creating terror.
Annotated Full Text

Literary Period:

Victorian

Publication Date:

1852

Flesch-Kincaid Level:

10

Approx. Reading Time:

48 minutes