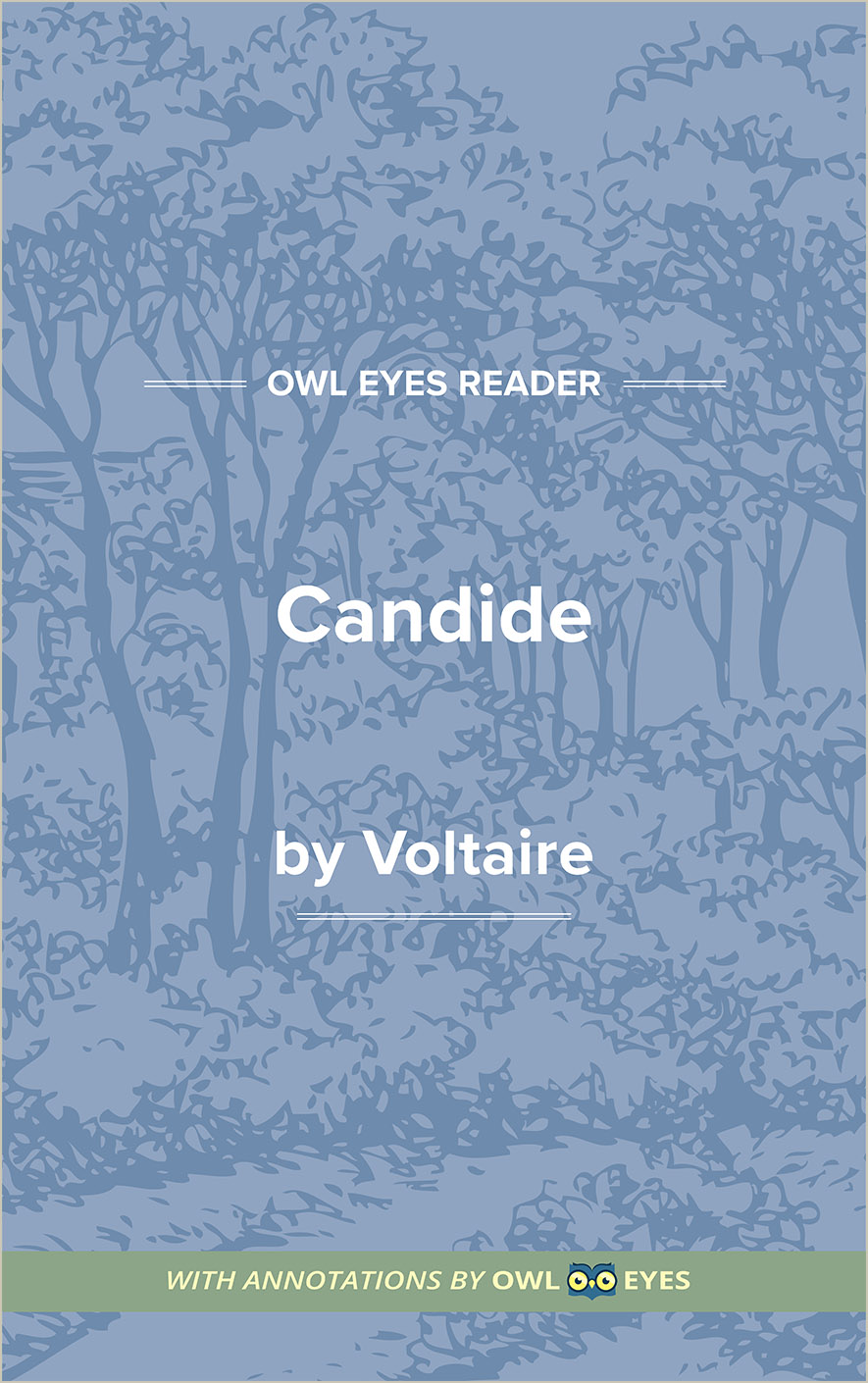 Character Analysis

in

Candide
Candide: The protagonist of the narrative, Candide is both kind-hearted and easily impressionable. Candide demonstrates this naivete during his quest to win over his love interest, Cunégonde. During this quest, a number of misfortunes befall Candide that cause him to question the optimistic ideology of his mentor, Pangloss. The name "Candide" is derived from the latin candidus meaning white. As such, Candide is less of a realistic individual and more of a 'blank page' upon which other characters inscribe their own ideas or values.
Pangloss: Pangloss is a philosopher and an optimist. He teaches Candide that their world is the "best possible world." In this way, Pangloss directly parodies the over-optimistic ideas of philosopher G.W. von Leibniz, a mathematician and philosopher known for his optimistic theories about the world. A number of chaotic events and misfortunes unfold throughout the narrative all of which test the validity of Pangloss' optimism. When problems arise, Pangloss often chooses to engage in philosophical speculation rather than take direct action towards a solution. Voltaire uses Pangloss to critique both 'optimistic' philosophers and the practice of philosophy itself.
Martin: Martin is a jaded scholar whom Candide meets on his travels. Martin's relentless pessimism acts as a foil to Pangloss's optimism. However, Martin's pessimism or negativity is just as flawed as Pangloss's optimism. Both philosophers fail to account for the true extent of reality.
Cunégonde: Cunégonde is the object of Candide's affections. She is the daughter of a German baron and is described as young and beautiful. Like Candide, Cunégonde is a rather bland, archetypal character. The difference between Candide's mad passion for Cunégonde and Cunégonde's 'blank' nature reinforces the satirical tone of the narrative.
Character Analysis Examples in Candide: