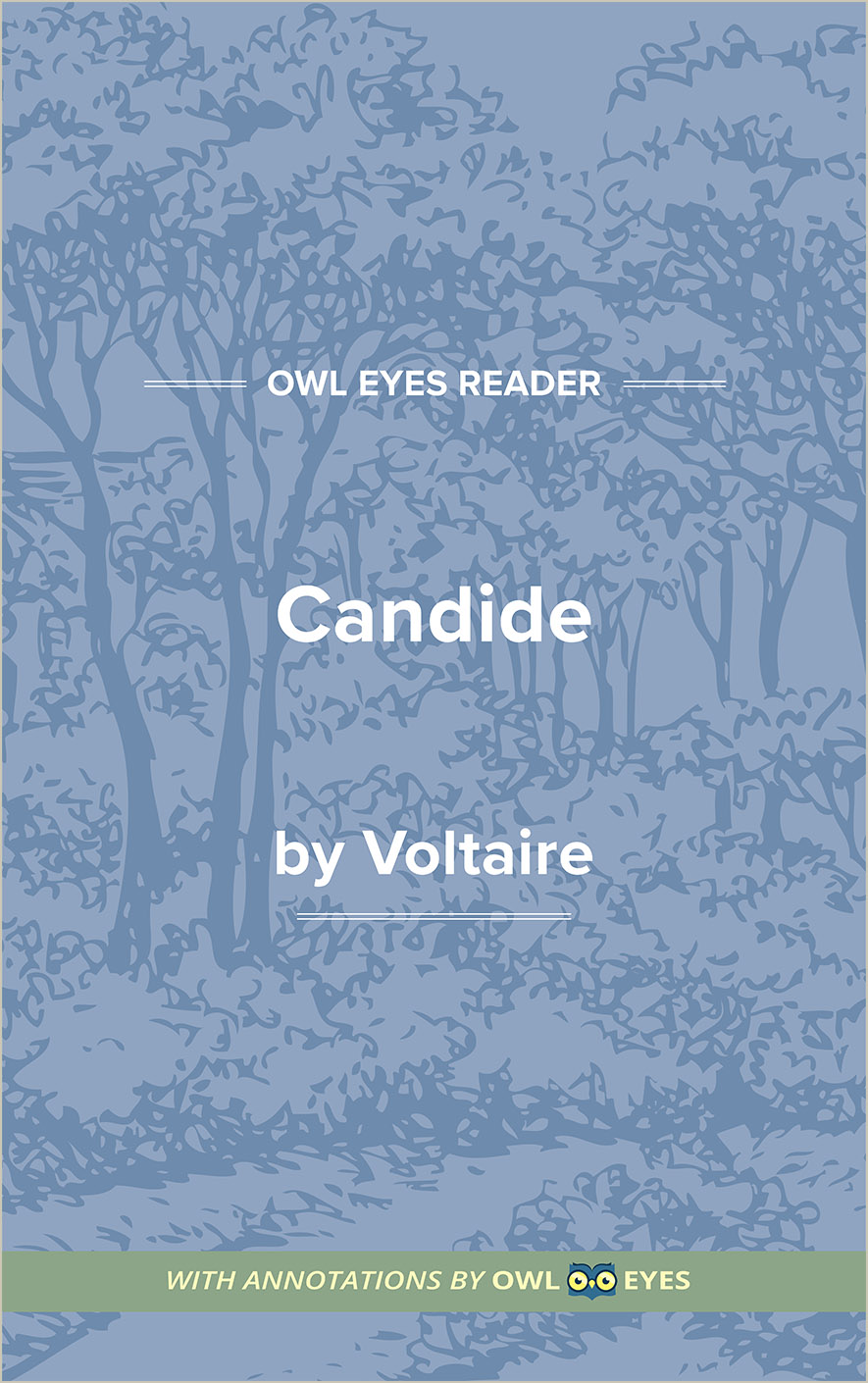 Optimism vs. Reality: Voltaire's Candide has many themes, but its most central is the inadequacy of optimistic thinking. Certain philosophers from Voltaire's time actively preached that the world was in its best possible state, created in perfect balance and order. Voltaire was unable to reconcile this idea with his own life in which he saw immeasurable and senseless suffering. In Candide, Voltaire demonstrates how Pangloss's optimism fails to account for random, chaotic events and the needless suffering of others.
Thinking vs. Action: Voltaire's biting critique of optimism goes hand in hand with another central theme; the failings of philosophical thinking. Pangloss once again serves as the central character for Voltaire's critique. Pangloss's philosophical musings seem farcical in the face of reality. For example, in the aftermath of the Lisbon earthquake, Pangloss chooses to contemplate the earthquake's causes rather than doing anything to help, leaving Candide crushed under the rubble. Candide demonstrates how speculating on life can cause one to sit idly by rather than helping others. As such, philosophical or speculative thinking is portrayed as both useless and potentially destructive.
Social Criticism: Voltaire uses Candide to expose the failings of his society. Candide serves as a sharp critique of political and religious oppression, sexual violence against women, and the corruptive power of money.
Themes Examples in Candide: