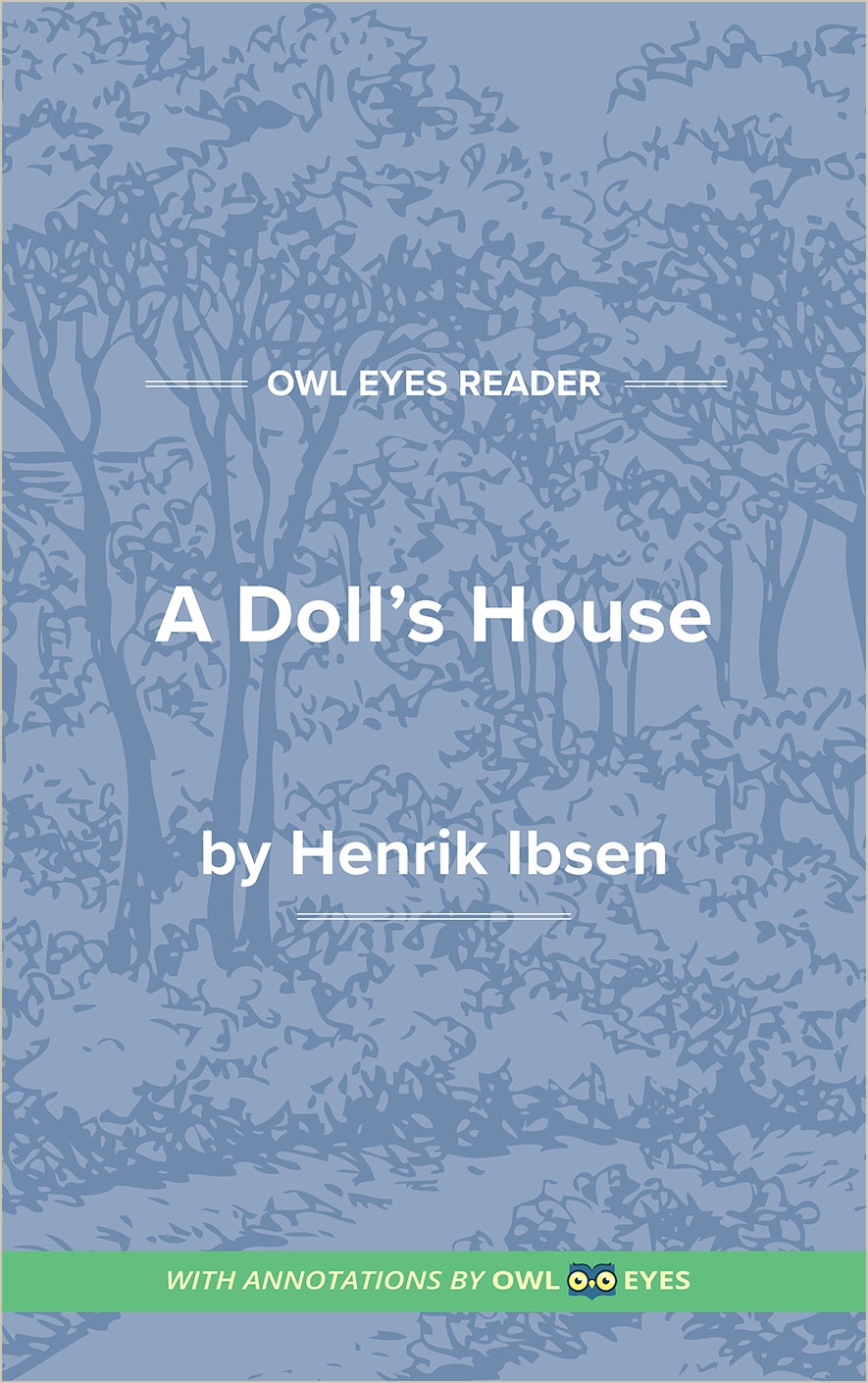 Literary Devices

in

A Doll's House
Conflict: Ibsen includes both internal and external conflict in "A Doll's House" in order to advance the narrative and keep the audience interested and engaged. External conflicts between Nora and Torvald, or Nora and Krogstad, further the plot and help create a lively play that more closely resembles the conflicts we face in daily life. Internal conflicts, like Torvald's contradicting desire for Nora to be reserved and wild, or Nora's decision about whether to tell her husband about her forgery, help us to more deeply understand personal motives, values, and emotions.
Foreshadowing: Ibsen uses foreshadowing in the play to build dramatic tension. Nora's dialogue in particular often clues the audience or reader into her future actions and decisions, but without sacrificing any mystery or suspense. Likewise, from the very beginning, Torvald's dialogue is carefully constructed to foreshadow his responses to finding out about Nora's deception and forgery.
Foil: A foil is a literary character who contrasts another character in order to highlight certain aspects of the other character. Ibsen uses characters like Mrs. Linde and Krogstad as foils for Nora and Torvald in order to offer a vision of a relationship in which there is both equality and compromise. Refuting traditional gender roles of the time, Mrs. Linde can be strong and independant because these are characteristics that Krogstad recognizes and appreciates without feeling devalued. Mrs. Linde and Krogstad's relationship allows each partner the freedom to be honest, authentic individuals.
Literary Devices Examples in A Doll's House: