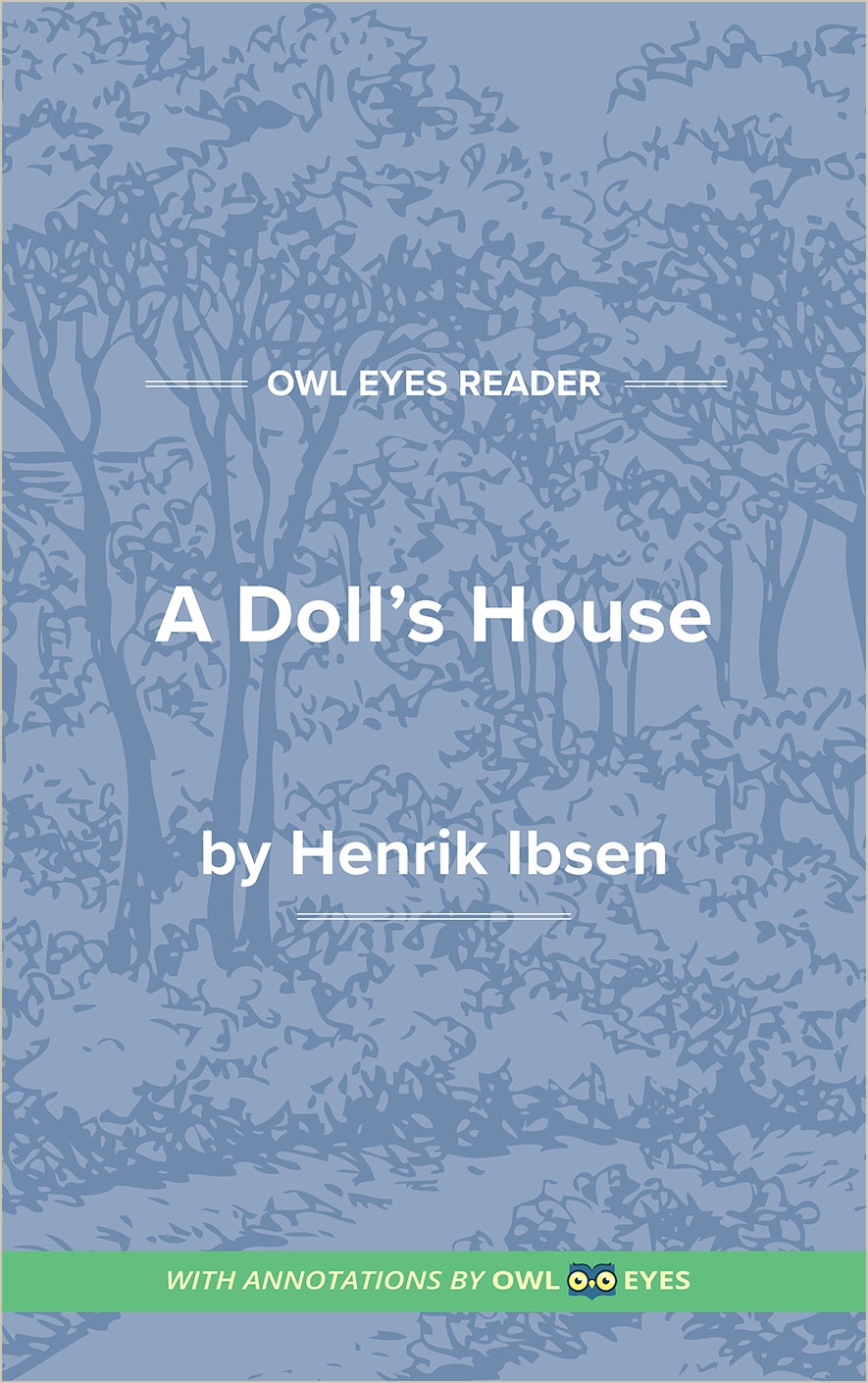 Henrik Johan Ibsen was born on March 20, 1828, to a well-to-do merchant family of Skien, a small town in the county of Telemark in Norway, whose people Norwegian historians describe as "sanguine but often melancholic . . . proud and stiff . . . afraid openly to surrender to a mood," people who have an apparent lack of spontaneity that Ibsen called "the shyness of the soul." The Ibsens lived well, entertaining lavishly, until Henrik was seven, when financial pressures bankrupted his father, and the family was forced to move to an isolated farm. For the next eight years, young Ibsen felt himself an outcast from the provincial, snobbish social clique once eager to savor the family's hospitality. When he was fifteen, Ibsen became apprenticed to an apothecary at Grimstad, a tiny shipbuilding village down the coast, and his poverty was intensified by the necessity of supporting an illegitimate son for the following fourteen years. The boy's mother, a servant of his employer, was ten years older than Ibsen, and there was no thought of marriage. Though he was already writing poetry, Ibsen originally had considered becoming a physician, but the revolutionary fervor in the air in 1848 led him to write Catiline, a dramatic treatment in blank verse of the rebellious Roman senator.
After failing his entrance examinations for medicine, Ibsen turned wholeheartedly to literature. In the fearsome struggles that he experienced in the next two decades of his life, Fjelde sees "the seeds of so many of the themes and motifs that found their way into the series of masterpieces composed between Ibsen's forty-seventh and seventy-first years." Having already endured financial ruin and the scorn of "pillars of society," Ibsen next faced the frustrations of an unappreciated author. Selling his painfully financed copies of Catiline as scrap paper, he realized only enough funds to buy himself and a friend one decent dinner during his six years as the new Norwegian Theater's stage manager and resident playwright. From 1857 to 1862, he abandoned some of his early bohemianism to become artistic director of the poverty-stricken Norwegian Theater in Christiania (now Oslo), which then was a backward, swampy town whose audiences worshiped the dominant Danish theater. Ibsen wrote eight plays there, all stressing Norwegian history and national spirit; all failed. He had married Suzannah Thoreson in 1858, the Norwegian Theater closed in 1862, and in 1864 they left for the Continent with their only child, Sigurd. Ibsen chose not to live in Norway again for twenty-seven years.
The disillusionment that Ibsen must have felt toward his countrymen is clear in the two verse plays that he wrote in exile, Brand and Peer Gynt. Brand involves an unbending country pastor whose ideal is "all or nothing"; he sets out to reform his society but is destroyed. Peer Gynt, a folktale drama, chronicles the escapades of a picaresque rascal who wins forgiveness in a woman's embrace. Brand earned for Ibsen fame and a modest stipend from the Norwegian government at the same time that it provoked fiery debate at home and abroad, while Peer Gynt, a witty criticism of the relatively comfortable life in eastern Norway, eventually became the one book that most Norwegians would take with them if they had to emigrate, according to the Norwegian literary historian Francis Bull. At the same time, Ibsen was mulling over the implementation of Hegelian idealism in a huge "world-historical" play which evolved into Emperor and Galilean, an account of Julian the Apostate that depicts the monumental battle of Christianity against paganism in the fourth century Roman Empire. This ten-act play, impossible to stage, was not accepted by Ibsen's contemporaries and remained largely unappreciated.
Beginning in the 1870's, the second half of his exile, Ibsen moved restlessly from place to place in Europe: Rome, Austria, Munich, and Dresden. As he went, he constructed a series of twelve major...
(The entire page is 1,346 words.)
Owl Eyes subscribers get unlimited access to our expert annotations, analyses, and study guides on your favorite texts. Master the classics for less than $5/month!