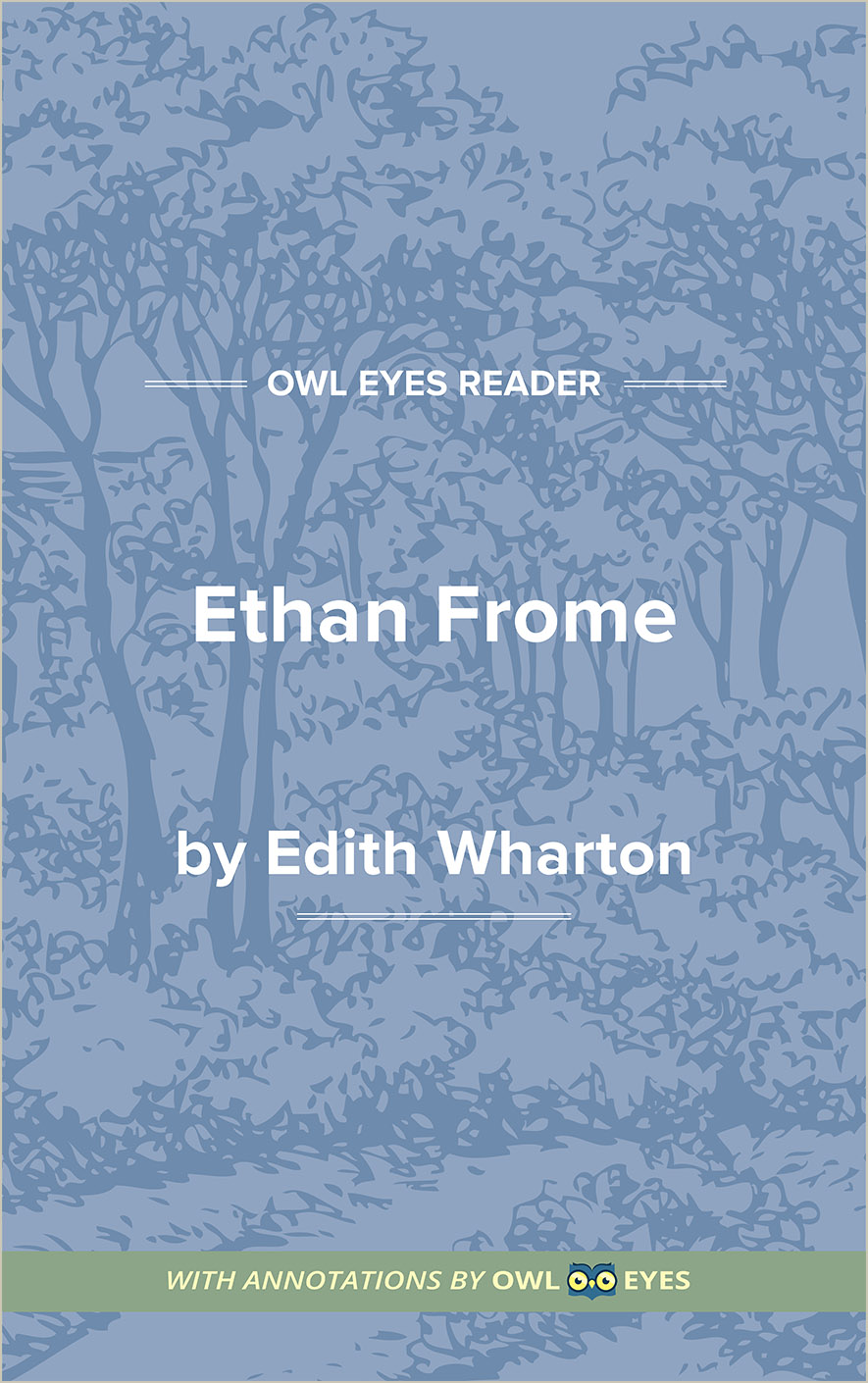 Annotated Full Text

Literary Period:

Realism

Publication Date:

1911

Flesch-Kincaid Level:

8

Approx. Reading Time:

2 hours and 53 minutes
Edith Wharton's Ethan Frome tells the story of a rural working-class farmer whose life appears dull and ordinary at first glance. However, much like the unnamed narrator, we immediately become encapsulated with and entranced by the somber, sleepy town of Starkfield, Massachusetts, and its oddly "striking figure," Ethan Frome. Told as a frame tale, or a "story within a story," Ethan Frome details the dark but fascinating account of Ethan's life. We slowly discover that it is anything but ordinary, as we experience a story of love, longing, loss, isolation, imprisonment, deceit, and regret. Ethan Frome explores the deeply detrimental impacts that an oppressive winter and an unobtainable dream can have on the human psyche. Wharton sucks us into the world of Starkfield, and we have as much trouble escaping it as its inhabitants.
Annotated Full Text

Literary Period:

Realism

Publication Date:

1911

Flesch-Kincaid Level:

8

Approx. Reading Time:

2 hours and 53 minutes