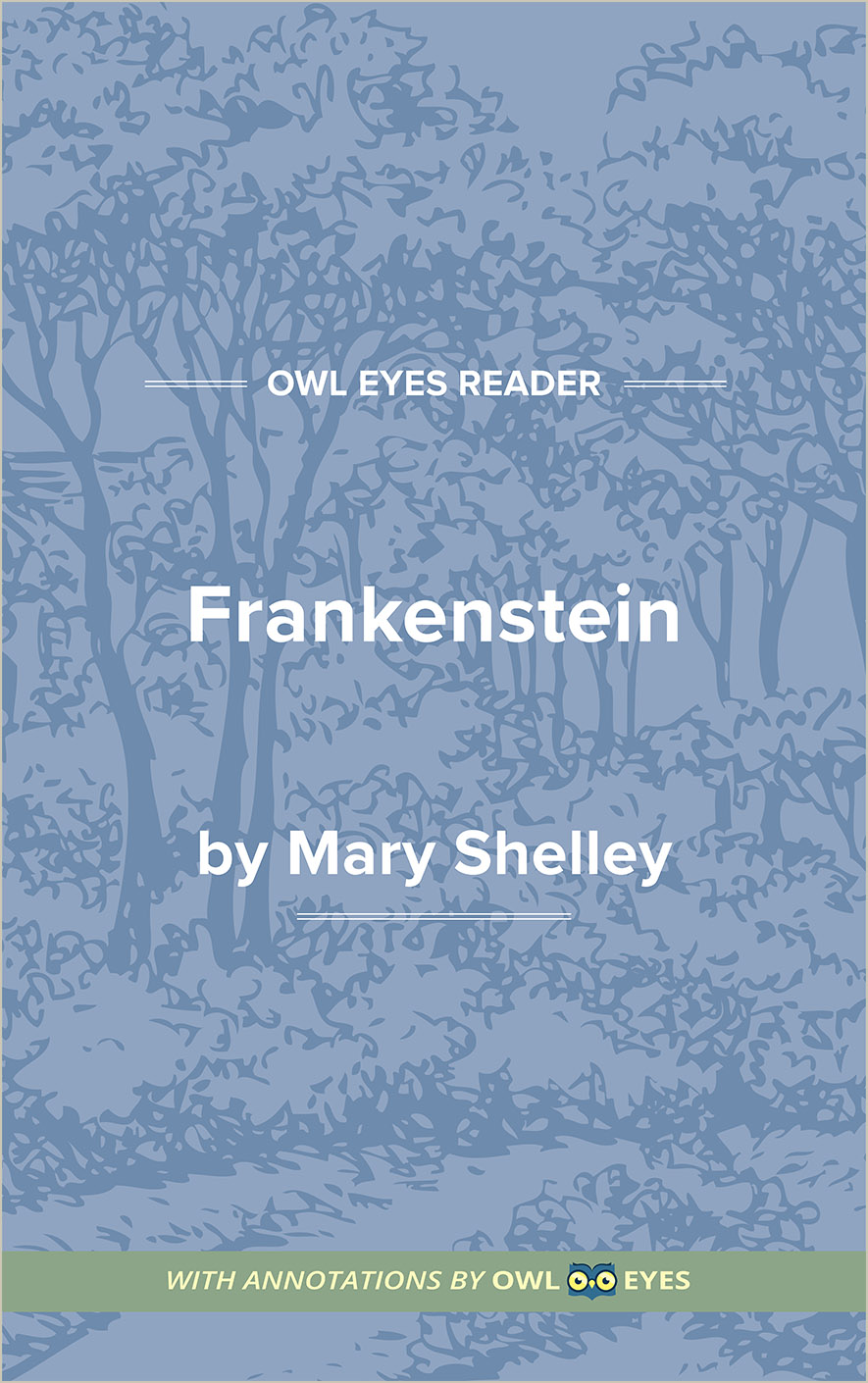 Literary Devices

in

Frankenstein
Frame story: A frame story is a literary technique in which an introductory or main narrative provides the foundation for another story to emerge. It is sometimes referred to as a story within a story. In Frankenstein, the frame story begins with Captain Walton, an English sailor headed for the North Pole. He encounters a stranger floating on the ice who eventually introduces himself as Victor Frankenstein. Frankenstein then tells Walton the story of his life. The majority of the novel takes place within Frankenstein's story, but Walton's frame gives the story a plausible place to start.
Epistolary: An epistolary is a literary work that is written as a series of documents, such as letters, diary entries, newspaper clippings, etc. The epistolary form of this novel comes from the frame story: Captain Walton writes letters to his sister Margaret during his journey to the North Pole. The epistolary form can add realism to a story because it mimics real-life interactions. In this novel, the epistolary form is essential because it adds credence to a supernatural story that would be easy to dismiss as unrealistic.
Unreliable Narrator: Frankenstein unfolds through a series of narrators. It begins with Walton's letters to his sister and then relates Frankenstein's story as Walton hears it. Chapters XI-XVI are Frankenstein's recreation of the creature's narrating his own story. These layers of narration should remind readers that each story is the character's account of what happened. It is therefore colored by perspective and therefore unreliable.
Literary Devices Examples in Frankenstein: