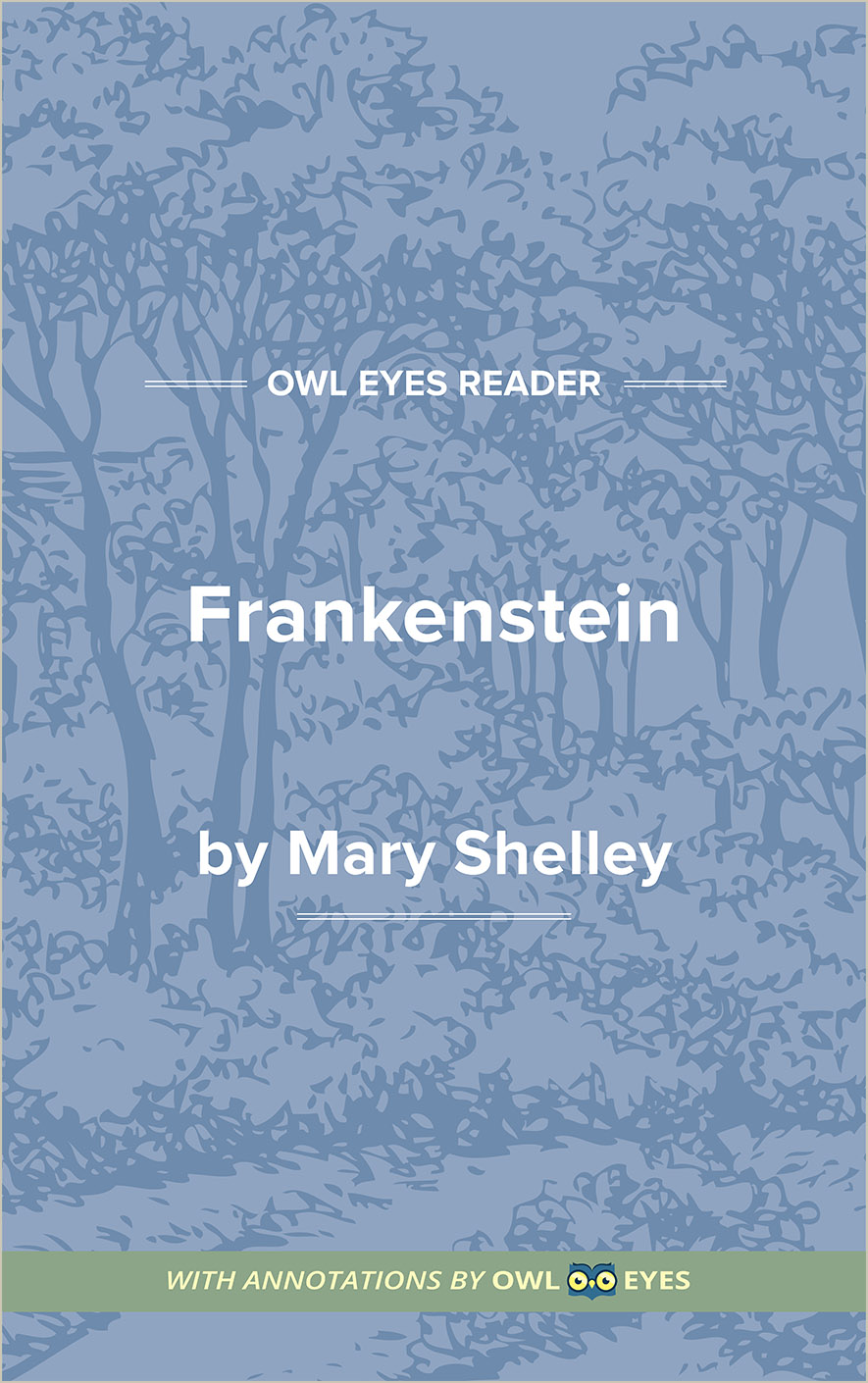 Effects of Isolation: Segregation from both familial and societal relationships recurs throughout Frankenstein. Both Victor Frankenstein and his creature suffer from societal rejection—Frankenstein because of his single-minded focus on his experiments, and the creature because of his monstrous appearance. The creature's attempts to integrate with society—seen through his learning to speak, read, and reach out to De Lacey—end in disaster. Both Frankenstein and his creature, after becoming fully alienated from others, are unable to enjoy familial attachments due to each other's actions. When Frankenstein refuses to finish creating a female creature, the creature takes revenge on Frankenstein by killing Frankenstein's wife, Elizabeth, marking them both as equally alone in the world. The ending scene sees the creature, upset at realizing that Frankenstein's death has severed his only remaining link to humanity, drifting away into the ocean, as alone for his final moments has he has ever been.
Ambition and Fallibility: Ultimately, Frankenstein's ambition leads to his downfall and death. At the beginning of the novel, we see a proud scientist, enamored with his godlike power; by the end, he is warning Walton against seeking similar gratification in his quest to explore the Arctic. Clearly Frankenstein believes his ambition is not longer a beneficial motivator; it has instead led to the death of all those he cares about. He has come to terms with his fallibility—he is not a god, simply a man who made a terrible mistake.
Romanticism and Nature: Frankenstein is considered a romantic novel, a literary movement that arose in reaction to the scientific, rational ideals of the Enlightenment. Romanticism values emotion and a connection with nature; these values, too, can be seen throughout the novel. Frankenstein goes against nature's laws with his reanimation of dead flesh and is punished for his transgression and blind ambition toward scientific advancement; the creature enjoys his most hopeful days in the woods, having not yet been rebuffed by De Lacey's family.
Themes Examples in Frankenstein: