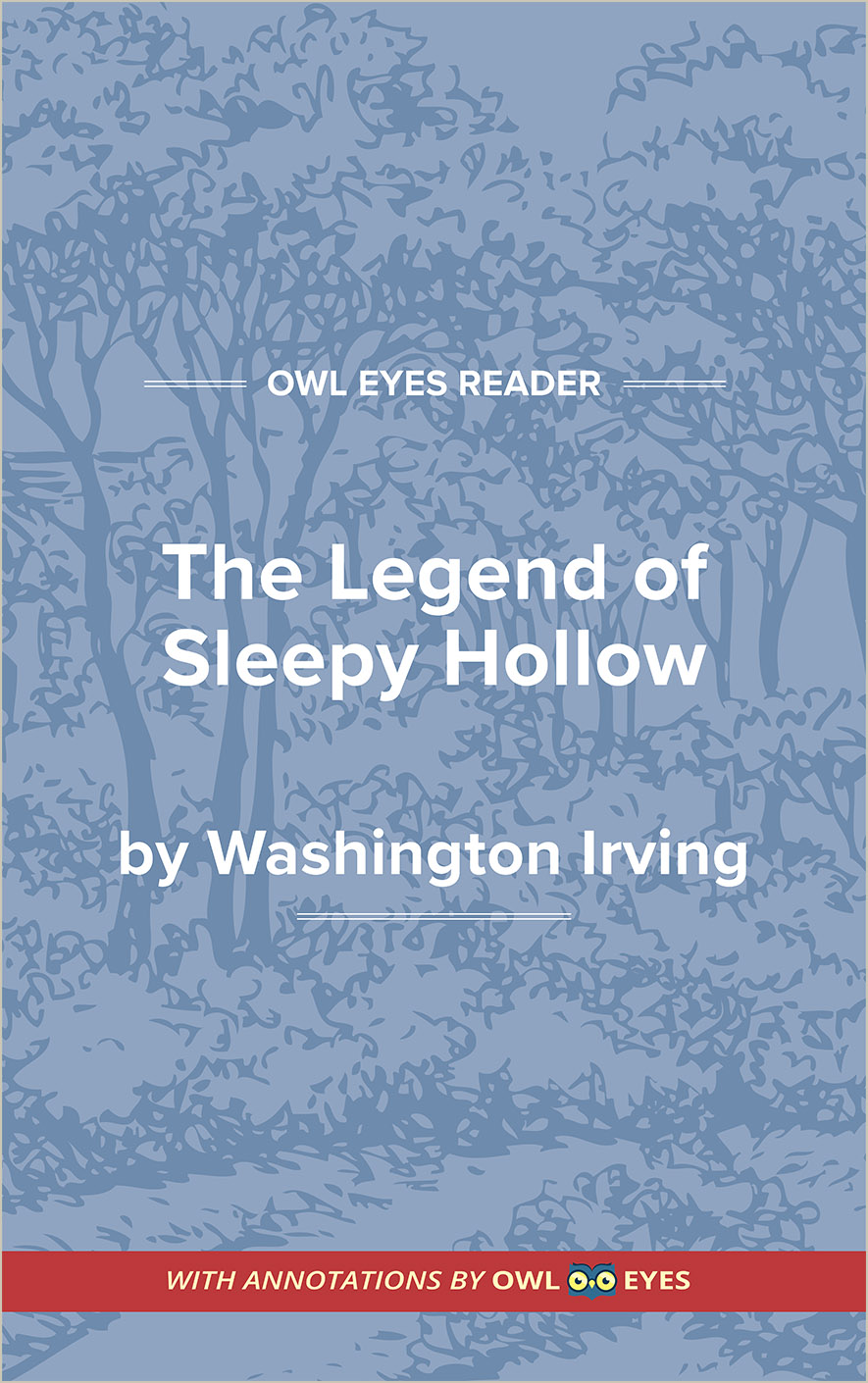 Annotated Full Text

Literary Period:

Romanticism

Publication Date:

1820

Flesch-Kincaid Level:

15

Approx. Reading Time:

1 hour and 1 minute
Washington Irving's "The Legend of Sleepy Hollow" is his spooky and comedic exploration of the power of local legend. This tale was originally published in 1820 as part of Irving's larger work The Sketch-Book of Geoffrey Crayon, which contains other notables short stories such as "Rip Van Winkle." Since "The Legend of Sleepy Hollow" is included in this collection, Irving uses several layers of narration to relate events: Diedrich Knickerbocker's story is told to us by Geoffrey Crayon and all are penned by Irving. In the tale, protagonist Ichabod Crane, Sleepy Hollow's bookish schoolteacher, seeks to win the hand of the beautiful Katrina Van Tassel despite competition from the far more athletic and mischievous Brom Bones. A fight for her favor begins. The setting for this conflict is Sleepy Hollow, a dreamy, superstitious Dutch settlement in southern New York—the perfect place for the apparition of a legendary horseman to patrol the streets during the "witching hour" long after night has fallen. Commenting on the power of tradition and the conflict between the old and the new, "The Legend of Sleepy Hollow" reminds readers that what you believe you see is just as powerful as what you actually see.
Annotated Full Text

Literary Period:

Romanticism

Publication Date:

1820

Flesch-Kincaid Level:

15

Approx. Reading Time:

1 hour and 1 minute