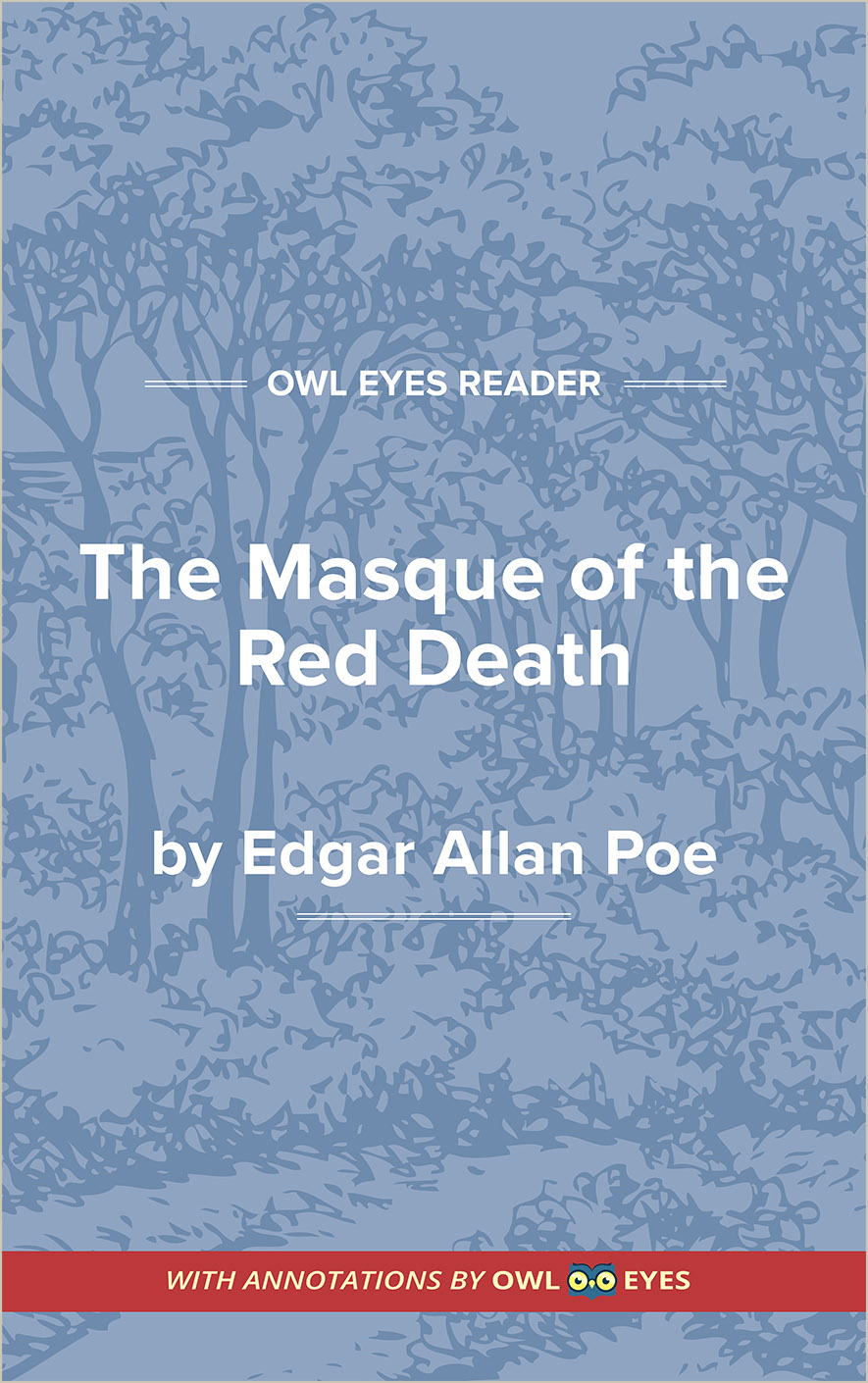 Themes

in

The Masque of the Red Death
Death as Natural and Inevitable: Though the Red Death is cast as a villain and its symptoms are used as a source of horror, it is also situated as a natural part of life. Blood connects the Red Death to life, since blood is both the "Avatar" of the disease and a vital component in bodies. Life cannot exists without blood, and neither can the Red Death. The arrival of the Red Death at midnight further emphasizes the connection between life and death, since midnight is both the end of the day and the start of a new one. Not only is death inevitable, as indicated by the "illimitable dominion" it holds, but also natural.
The Red Death as a Moral Decay: Prince Prospero and his friends represent a privileged class of people who attempt to use money to escape the plague. However, the true nature of the disease is debatable. Blood is the "Avatar and seal" of the Red Death, occupying a dual meaning where blood can be read either literally or as a reference to the concept of bloodlines. Their apparent abandonment of the common people and hedonistic lifestyle position the nobility as immoral. The ending of the story can be interpreted as a divine judgement of sorts, where the arrogance and immorality of Prospero and his friends it to blame for their gruesome demise.
Safety as an Illusion: The castle that Prospero and his friends live in is secluded and devoid of reminders of the Red Death. They surround themselves with distractions like wine and parties in order to forget about the plague. The imprecise description of the time jump emphasizes that Prospero and his friends believe they have escaped death, allowing them to be less attentive to the passage of time. However, the fragility of the illusion is demonstrated by the black room and the ebony clock, both of which intrude on the fantasy world that Prospero and his friends have created. The clock serves as a reminder that time is pushing them towards death, and the black room serves as a symbol of death itself. Their aggressive reaction to the masked figure showcases how far they will go to preserve the illusion.
Themes Examples in The Masque of the Red Death: