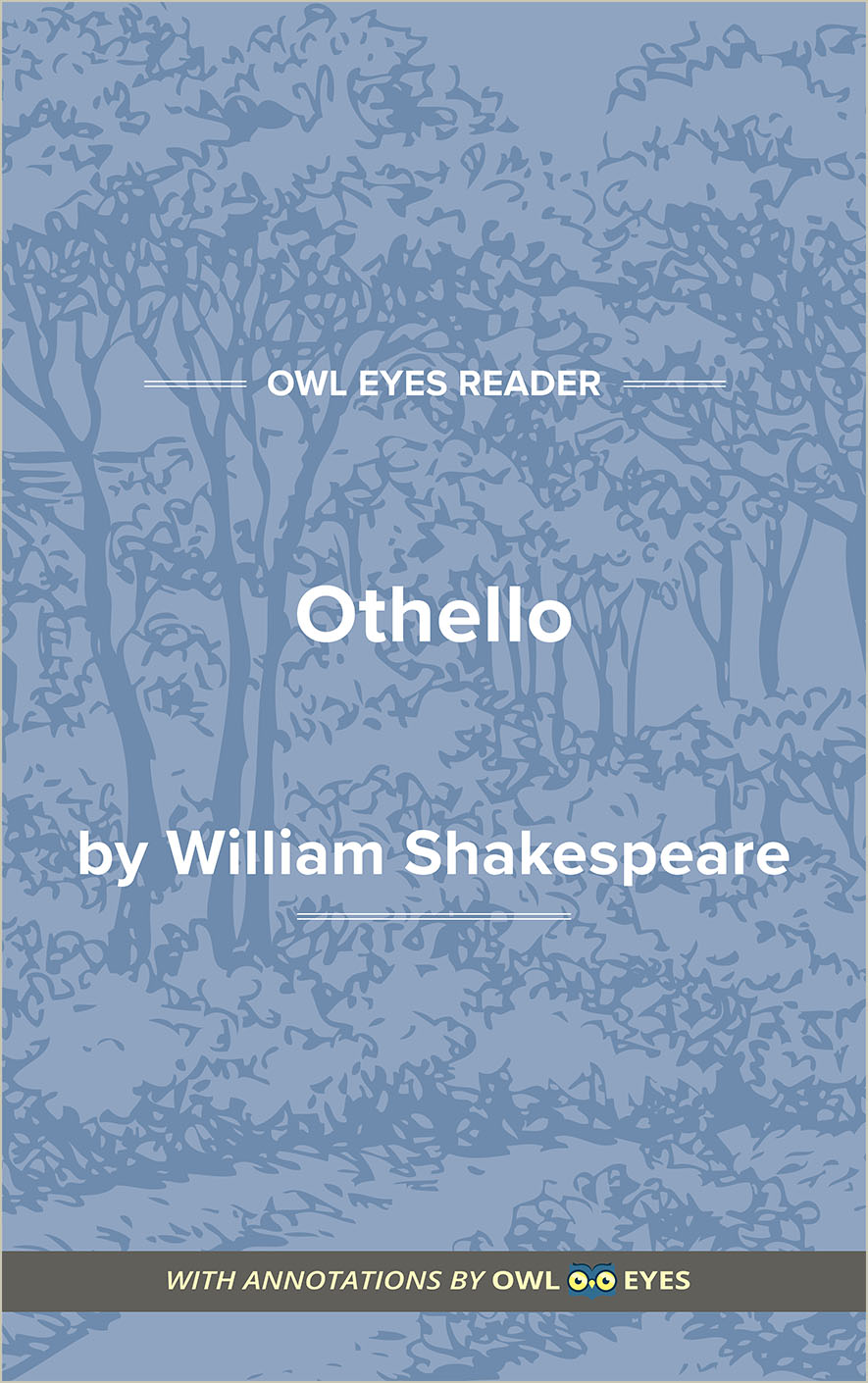 Jealousy: In contemporary culture, Othello has become known as the quintessential parable about the tragic effects of jealousy. Iago's primary tactic in bringing Othello to ruin is to sow seeds of distrust in the general's mind. Iago manipulates the play's events to lead Othello to believe that Desdemona is having a sexual affair with Michael Cassio. The great irony at the heart of the play is that the jealousy—the "green-eyed monster"—is an illusion, but yields real disaster.
Racism: Othello's ethnic background is the source of a great deal of tension in the play. Beyond being referred to as the "Moor," his lineage is never revealed. Scholars continue to debate the meaning of "Moor." By some definitions, the term refers to those of North African origin, but in other cases it encompasses those of all Arab civilizations. Othello's race serves as the source of one of the play's central metaphors: black as wicked, defiled, or dishonest. Morally charged black and white imagery surfaces throughout the play.
Emotion and Reason: In a conversation with the forlorn, lovestruck Roderigo, Iago encourages the man to use his reasoning faculties to overcome his powerful emotions. The contrast between reason and emotion becomes a central theme of the play. Othello presents himself as a rational individual in the first act, but he descends into a mindless frenzy by play's end. Iago is, as he claims, cerebral and cunning, but his actions are ultimately driven by emotional motives—in his case, a desire for revenge.
Themes Examples in Othello: