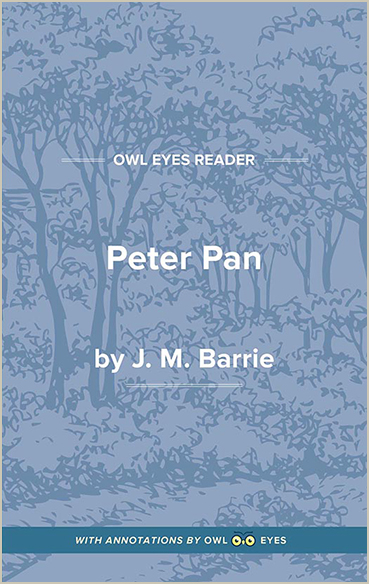 Character Analysis

in

Peter Pan
Peter: For Peter, the most important things in life are adventure and staying a child forever. His unwillingness to grow up presents various problems, including forgetfulness and a lack of empathy for others. He strongly dislikes adults and refuses to become part of the normal world. This means he is unable to change or mature. Throughout the novel, Peter is shown to care passionately about the protection of others, especially those who cannot protect themselves.
Wendy: Peter wants Wendy to act as a mother to The Lost Boys because she is loving and nurturing. However, other points in the narrative also describe Wendy as strong and brave. Unlike Peter, Wendy is mature and thoughtful. Much of the debate over Barrie's depiction of female characters focuses on the character of Wendy. Some have argued that Wendy's job in Neverland, to look after the Lost Boys, reinforces stereotypical gender roles.
Hook: Captain Hook is Peter's greatest enemy. Though he is supposed to be a fearsome pirate, he is often shown to be cowardly or lacking courage. Hook is especially scared of the crocodile that follows him around. The crocodile once bit off his hand, including his watch. Now, when Hook hears the ticking noise, he knows the crocodile is close by.
Character Analysis Examples in Peter Pan: