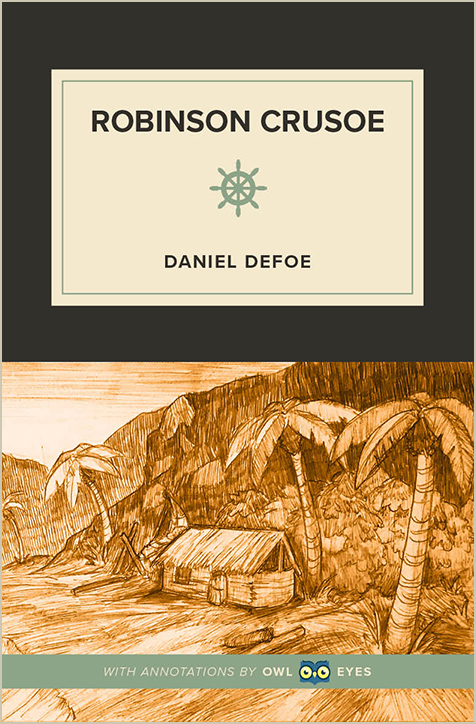 Literary Devices

in

Robinson Crusoe
Repetition: In order to survive, Crusoe keeps extensive catalogues of goods and resources he has available to him. Often, similar events—such as visiting the wrecked ship multiple times, or building different-sized canoes—happen more than once. Defoe uses this repetition to present not only the monotony of island life but also Crusoe's obsessive personality. Recounting many mundane events also helps contribute to the realism of the novel.
Point of View: The novel is narrated in first-person point of view, showcasing Crusoe's firsthand experiences and recounting events in his own words. Because of his subjectivity, not all of Crusoe's words should be taken at face value. Unreliability is especially notable in scenes where Crusoe describes his encounters with native wildlife and people, due to his upbringing in English society making him likely to see them as less civilized than he is. Furthermore, several scenes where Crusoe is under the influence of alcohol and tobacco may portray events differently from how they actually occurred.
Allusion: Since Daniel Defoe was a Puritan Christian, Crusoe shares his beliefs and frequently references biblical stories or figures. These references serve as ways for Defoe to show Crusoe's struggle to be pious or to provide guidance for Crusoe in tough situations.
Literary Devices Examples in Robinson Crusoe: