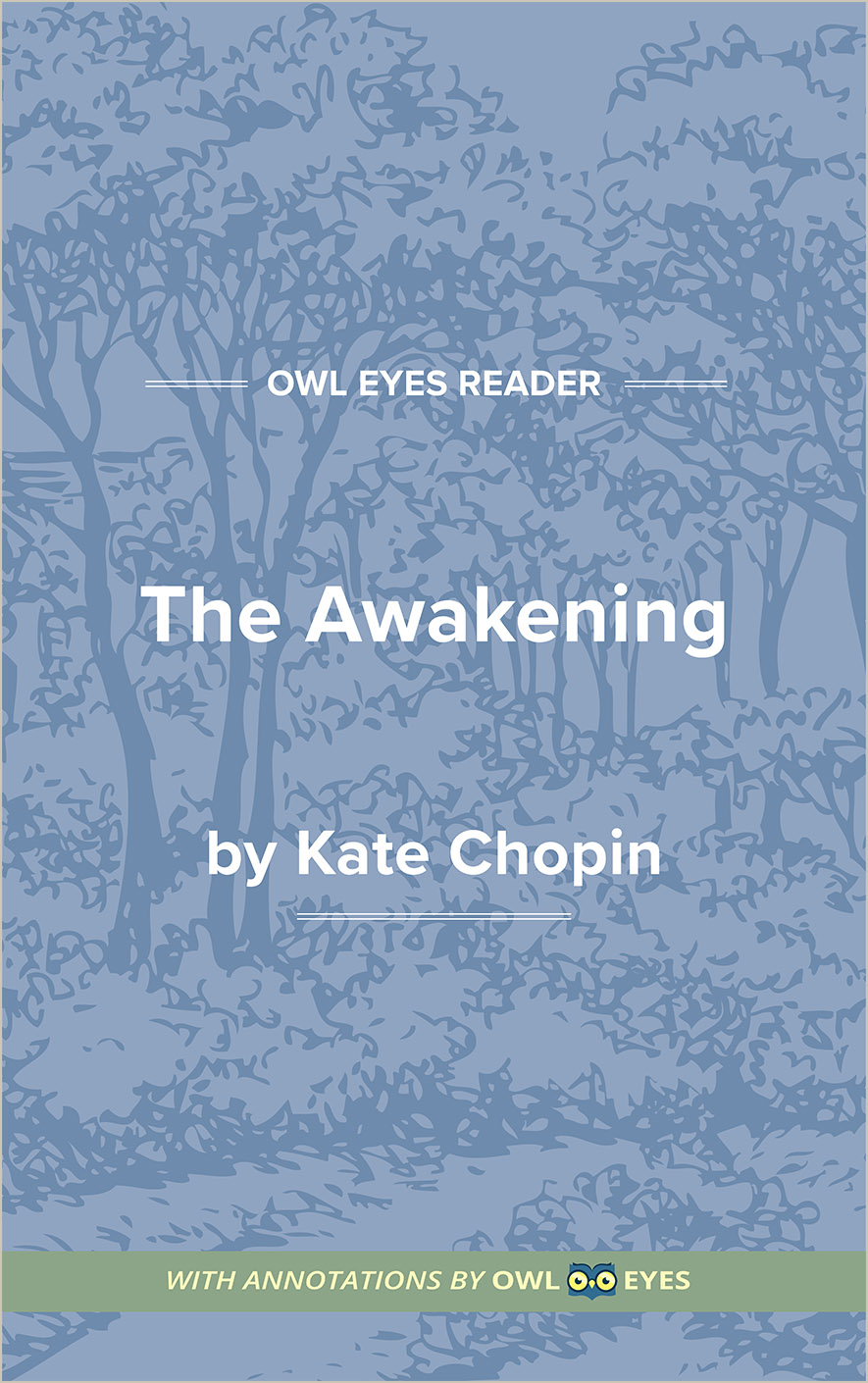 Annotated Full Text

Literary Period:

Regionalism

Publication Date:

1899

Flesch-Kincaid Level:

7

Approx. Reading Time:

4 hours and 9 minutes
Kate Chopin's 1899 novel The Awakening tells the story of Edna Pontellier, a young woman in turn-of-the-century New Orleans who undergoes an identity crisis. At the novel's beginning, Edna finds herself defined by her roles in society: she is a wife to a wealthy businessman, a member of the status-conscious upper class of New Orleans, and the mother of two young children. During a summer trip to a resort on the Gulf Coast, Edna meets Robert Lebrun, a young man from another well-to-do family. As Edna and Robert grow increasingly intimate, Edna experiences feelings of passion and companionship nonexistent in her marriage. After Robert and her husband leave on extended trips, Edna embarks on a journey towards independence and personal discovery, questioning at each turn the life that has been prescribed for her. In its time, The Awakening was considered a key text in the burgeoning feminist movement for its implicit criticism of the often soul-numbing roles women were expected to fill. To this day, The Awakening remains relevant in its depiction of the modern fight for individuality in the face of conformity.
Annotated Full Text

Literary Period:

Regionalism

Publication Date:

1899

Flesch-Kincaid Level:

7

Approx. Reading Time:

4 hours and 9 minutes