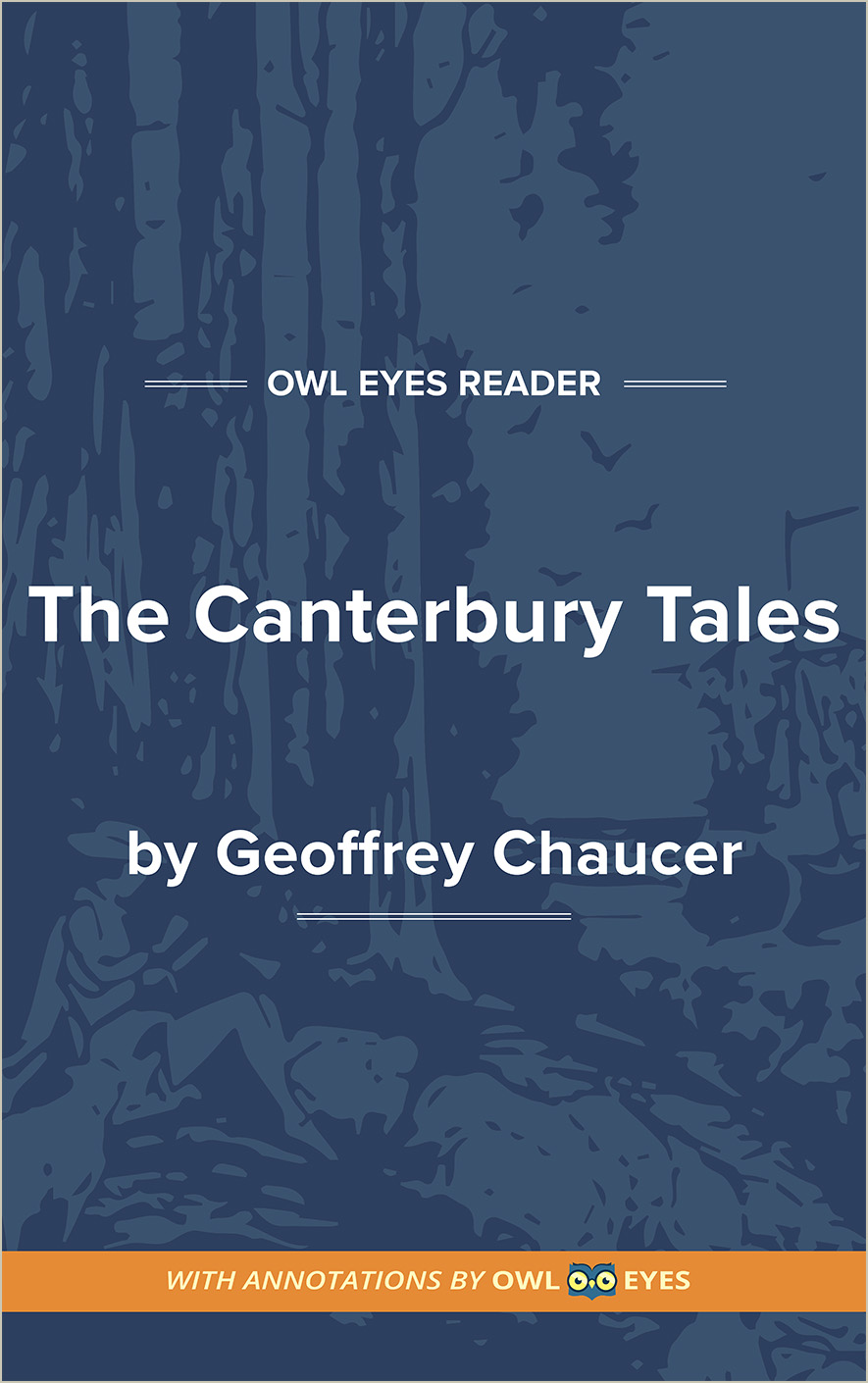 Character Analysis

in

The Canterbury Tales
Chaucer presents all of the characters in the General Prologue in order to set up the tales they tell later in the story. He uses physical descriptions in order to reveal each character's personality, social rank, and he associates a particular adjective with each character, such as churl or wise, to reveal the character's dominant personality trait. Since the tale functions as an estates satire, a character's physcial description and personality serve to represent all memebers of that social class and profession.
The Wife of Bath: The Wife of Bath contradicts all feminine stereotypes from this time. While women were expected to be faithful wives and homemakers, the Wife of Bath is independent and self-possessed. She reveals in her prologue that she has been married five times and is now the head of the house. She confidently asserts that all households should be headed by a woman because men are no match for a powerful female mind. Her tale espouses the conviction that men cannot have a happy marriage until they yield to the sovereignty of their wives.
The Knight: The Knight is a member of the most prestigious class of people on this pilgrimage. He embodies chivalry, honor, courage, and strength. He has won many religious battles; however he remains humble. He embodies the ideal human virtues in an almost hyperbolic way.
The Miller: The Miller is vulgar, offensive, and crass. He has a large stature and an aggressive personality. His tale is comedic and obscene. It contains evidence that he has a grudge against carpenters.
Character Analysis Examples in The Canterbury Tales: