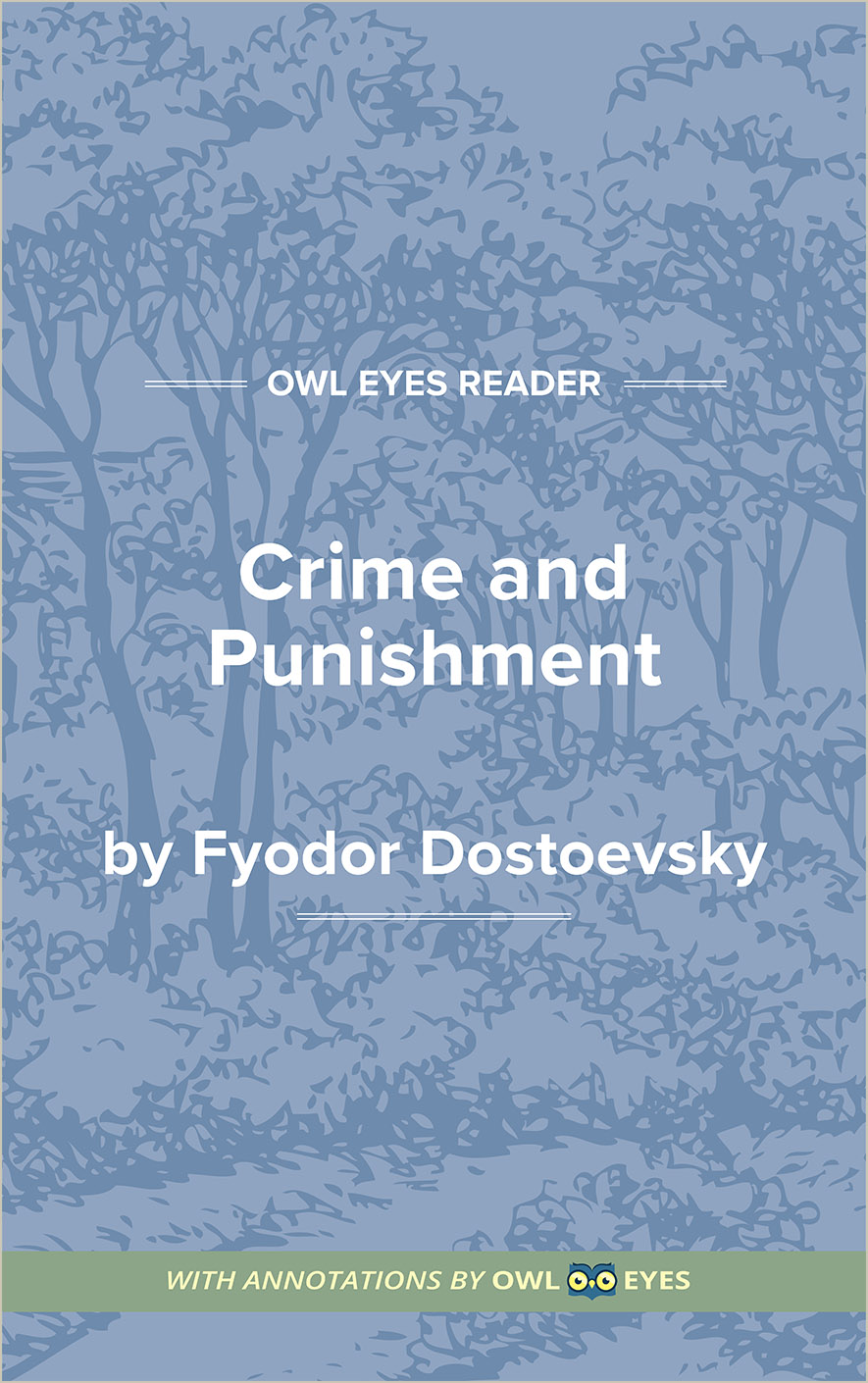 Character Analysis

in

Crime and Punishment
Rodion Romanovich Raskolnikov: The main character, Raskolnikov believes that he is bound for a great destiny. As a student Raskolnikov developed a theory of "ordinary" and "extraordinary" individuals, concluding that the latter were allowed to ignore the rules of society to accomplish their goals. Believing himself to be such a person, Raskolnikov murders the pawnbroker and spends the novel dealing with the aftermath of his actions. Much of his character development is explored through internal monologues as he struggles with his alienation from society, his sin, and his relationships with others.
Sonya Semyonovna Marmeladov: A young woman who encounters Raskolnikov through her father, Marmeladov, Sonya does whatever she can to support her family financially, even to the point of becoming a prostitute. She later becomes a confidante for Raskolnikov, urging him to confess his crime. Perhaps one of the more sympathetic and caring characters, Sonya reveals herself capable of compassion for Raskolnikov and serves as a moral compass for him throughout the novel.
Arkady Ivanovich Svidrigailov: One of the more vile and manipulative characters in literature, Svidrigailov's subtle charm and disguised depravity give him access to nearly everything he desires. Once the financial patron of Raskolnikov's sister, Dunya, Svidrigailov follows her to St. Petersburg, encountering Raskolnikov in the process and attempting to manipulate the young man into helping him pursue his own ambitions.
Character Analysis Examples in Crime and Punishment: