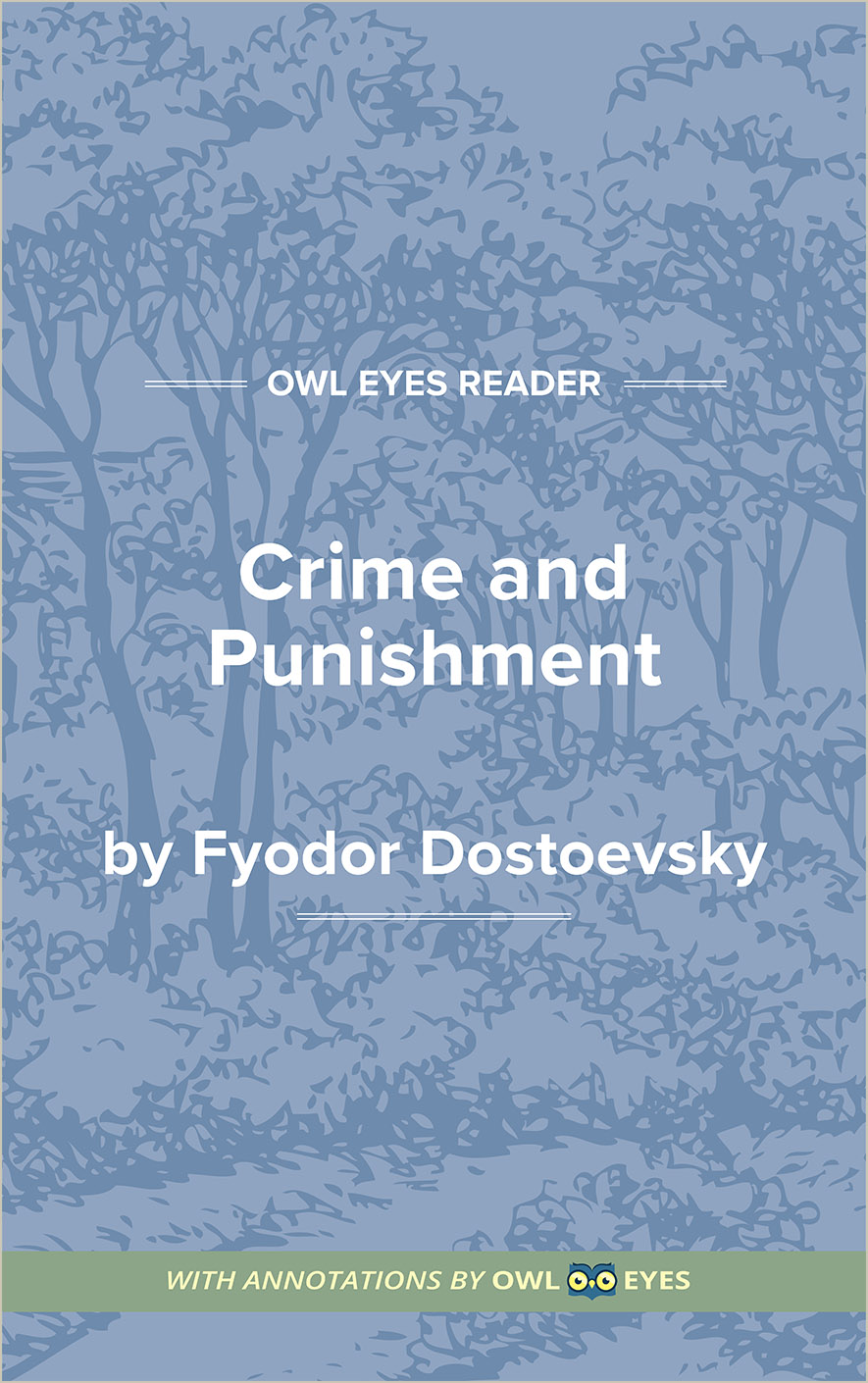 Conflict

in

Crime and Punishment
Internal vs. External: The conflict between the internal and external self is embodied in the main character, Raskolnikov, whose very name includes the Russian word "raskol," or "split." Much of this conflict is conducted through Raskolnikov's dialogue with himself as he struggles between his perceptions of himself and reality. Having written and developed his own theory of how people operate within the confines of society and morality, Raskolnikov considers himself exceptional and struggles internally when he begins to realize that this may not be the truth. Many characters express concern for Raskolnikov's mental well-being, with even the knave Svidrigailov remarking on how Raskolnikov struggles with his inner turmoil.
Individual vs. Society: Many of the other characters' actions and words contribute to the conflict around an individual's role in society. Raskolnikov himself struggles to understand his own personal philosophy in relationship to society as a whole while his friend Razumihin and the investigator, Porfiry Petrovich, seek to ease societal conflict through legal, respectable means.
Conflict Examples in Crime and Punishment: