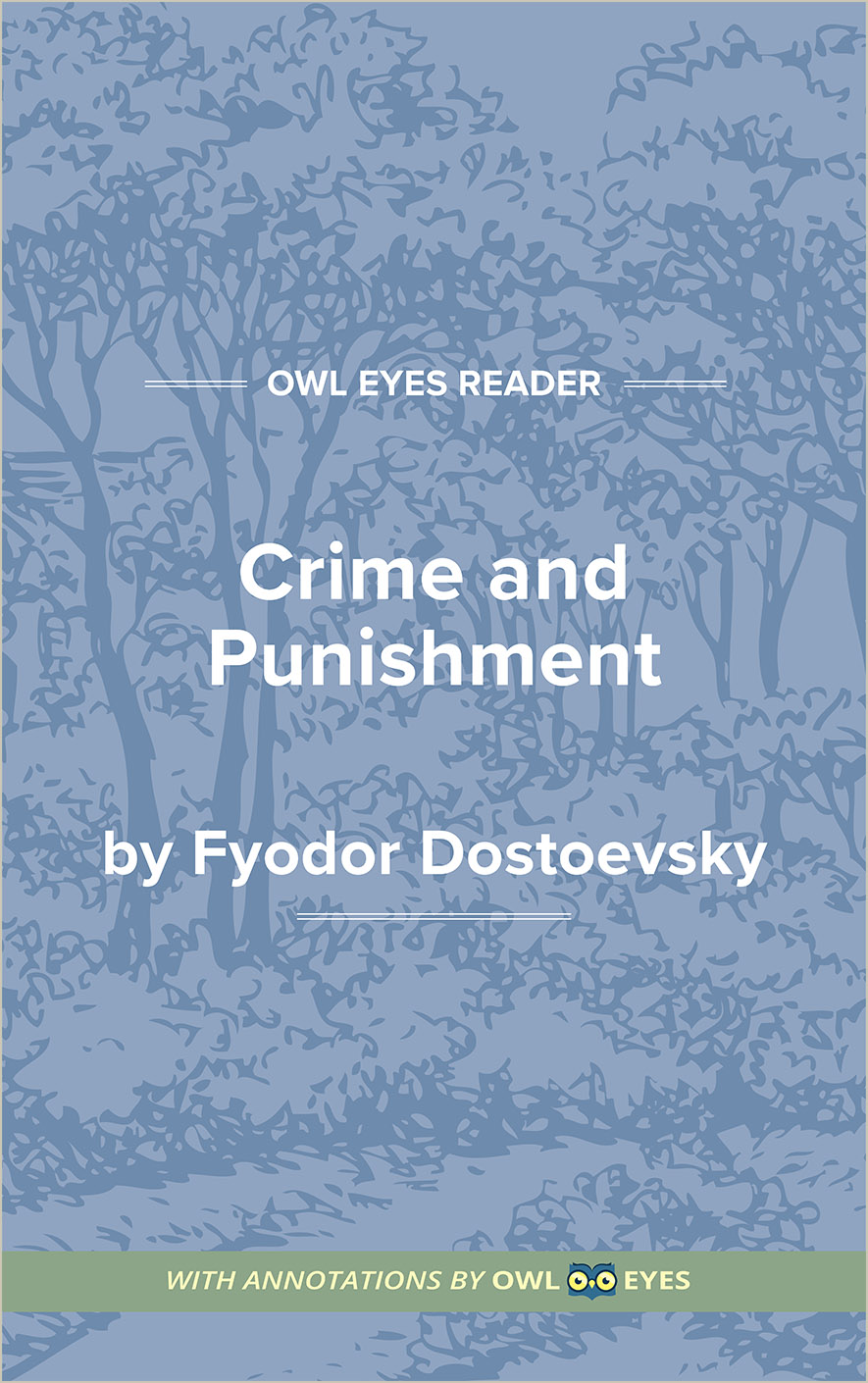 Symbols

in

Crime and Punishment
The Haymarket: This location serves as a recurring symbol throughout the novel. The Haymarket is a seedy location in St. Petersburg, filled with taverns, cheap vendors, and citizens of ill-repute. Raskolnikov, Sonya, and, later on Svidrigailov, all conduct business or have meetings here. The market serves as a meeting place for many of the major events within the novel. It seems to have an almost supernatural pull as Raskolnikov unintentionally finds himself there multiple times. This suggests that the Haymarket is a symbol for the tension between fate and freewill present throughout the novel. Furthermore, the chaos, criminality, and disorder of the Haymarket serve as an external representation for the struggles that Raskolnikov faces.
Yellow: The color yellow serves as a recurring symbol for corruption throughout the novel. Dostoevsky uses this color as an adjective for everything from people, to possessions, to the general atmosphere: the drunk at the inn is "yellow with age"; Sonya's yellow passport represents her transition to prostitution; the pawnbroker's room is bathed in yellow light while Raskolnikov looks at what he has done.
Symbols Examples in Crime and Punishment: