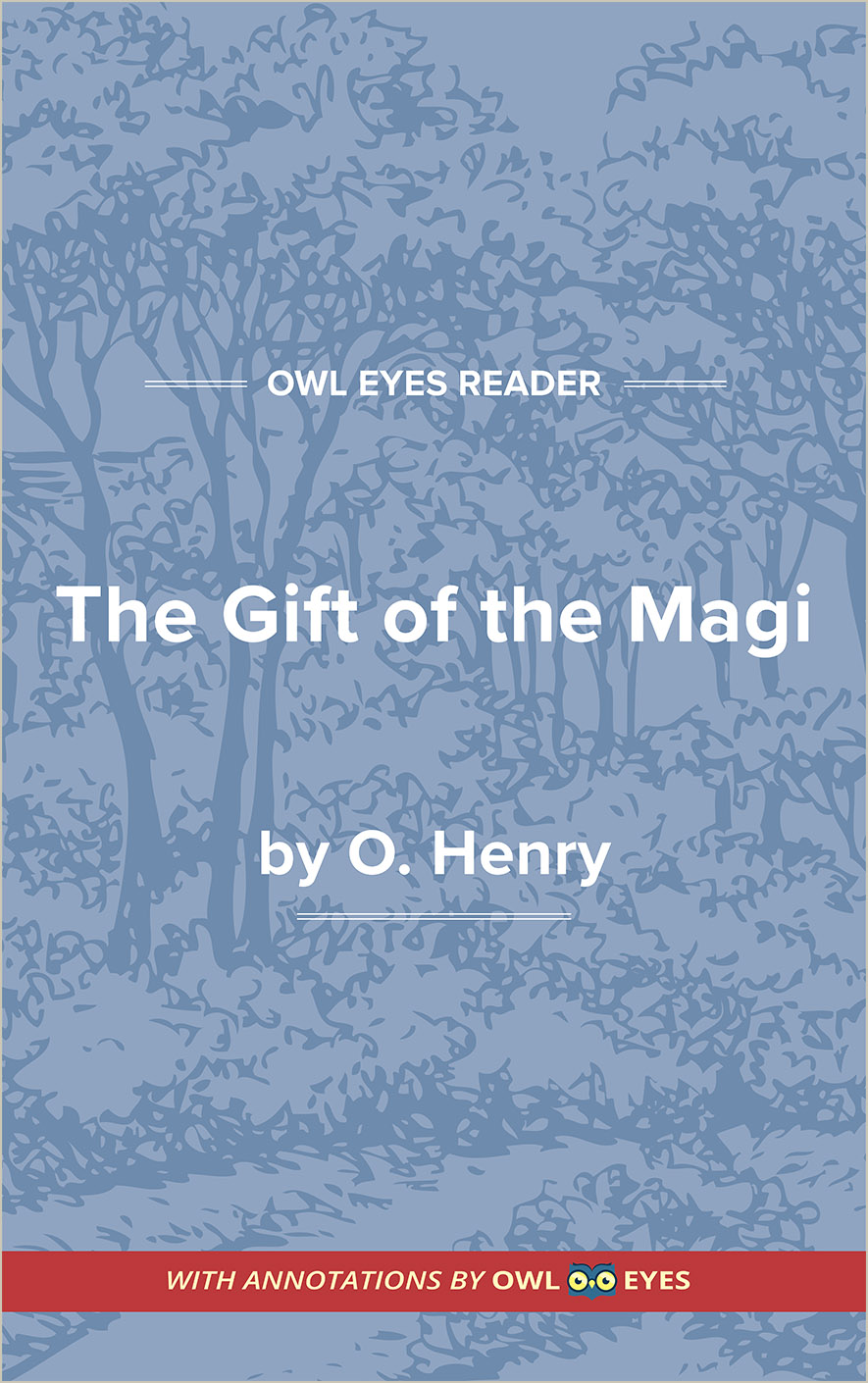 Annotated Full Text

Literary Period:

Realism

Publication Date:

1905

Flesch-Kincaid Level:

5

Approx. Reading Time:

10 minutes
"The Gift of the Magi" is a touching short story about a couple that wants to buy each other meaningful Christmas presents with very little money. Delia sells her long, beautiful hair in order to buy her husband, Jim, a gold watch chain, while Jim sells his gold watch to buy Delia a set of combs that she has always wanted. In this twist of comic irony, the couple discovers that their gifts, while now practically useless, symbolize their enduring and total love for one another since they were both willing to sacrifice their most prized possessions to make the other happy. In this respect they are both the Magi. Much like other famous short story writers of the time, O. Henry creates believable characters that seem like real people. With the uniquely oratory style of the text and endearing drive of the characters, the story connects to readers on a sentimental level. Rather than describing complex characters with well-developed backgrounds and intricate psyches, O. Henry gives the audience just enough detail to help them sympathize with the characters' situation. This, coupled with an optimistic tone and warmth, makes "The Gift of the Magi" popular among readers to this day.
Annotated Full Text

Literary Period:

Realism

Publication Date:

1905

Flesch-Kincaid Level:

5

Approx. Reading Time:

10 minutes