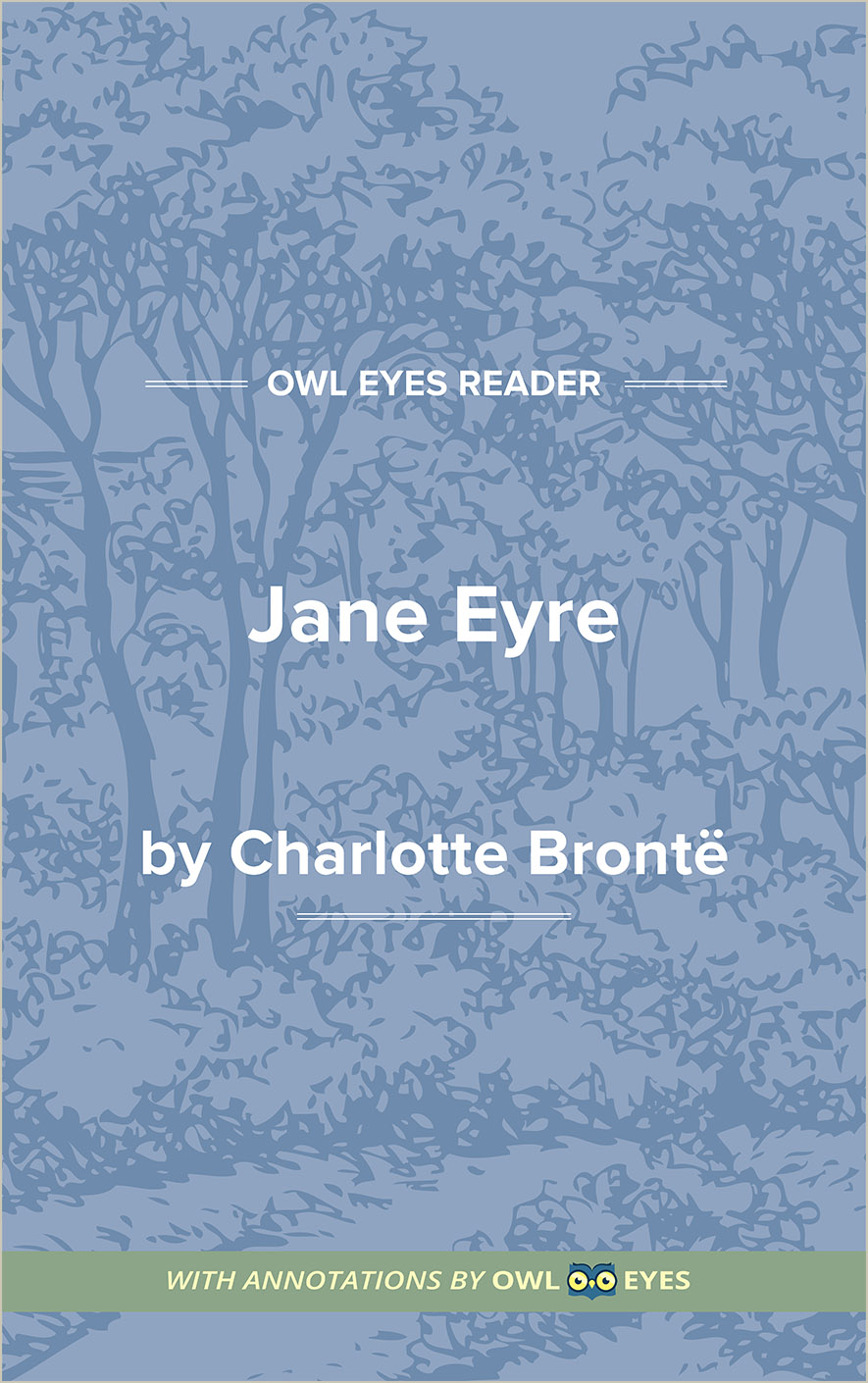 Jane Eyre deals extensively with conflicting themes of independence and service. Jane was an unloved orphan for much of her life and, in order to leave Lowood, must find employment. Her gender, however, prevents her from experiencing total independence." Still, her employment at Thornfield affords her social mobility; as a governess since she has access to the aristocracy (Mr. Rochester). Her evolution as a character is greatly influenced by religion, the supernatural (hearing things, premonitions, ghosts, etc.), and her navigation of the extremes of passionate feeling versus cold judgment. Additional themes include the following:
Gender and oppression: Jane Eyre was initially published under the pseudonym Currer Bell, because Charlotte Bronte wanted to insure that the reception of her work would not be tainted by perceptions of her own gender. Within the novel we see Jane take similar steps to distance herself from the oppressive patriarchal structures of nineteenth century England. Jane demands respect, and her dialogue with Mr. Rochester demonstrates her belief that she and he should be considered equals.
Independence: Throughout the novel Jane seeks to develop her own identity, and to become an independent woman during a time when women were expected to rely on men. Orphaned at a young age, Jane was forced to become independent early on, and accepting the position at Thornfield was an important step forward in achieving further independence as an adult.
Love and passion: In a novel with a central romantic plot it should come as no surprise that love and passion are primary themes of the text. Jane lives a passionate life, and this theme is connected to the theme of independence because her passion leads her to eschew certain societal standards or customs in pursuit of her own independence. The value Jane places on passion can also be seen with the differences between her two suitors.
Themes Examples in Jane Eyre: