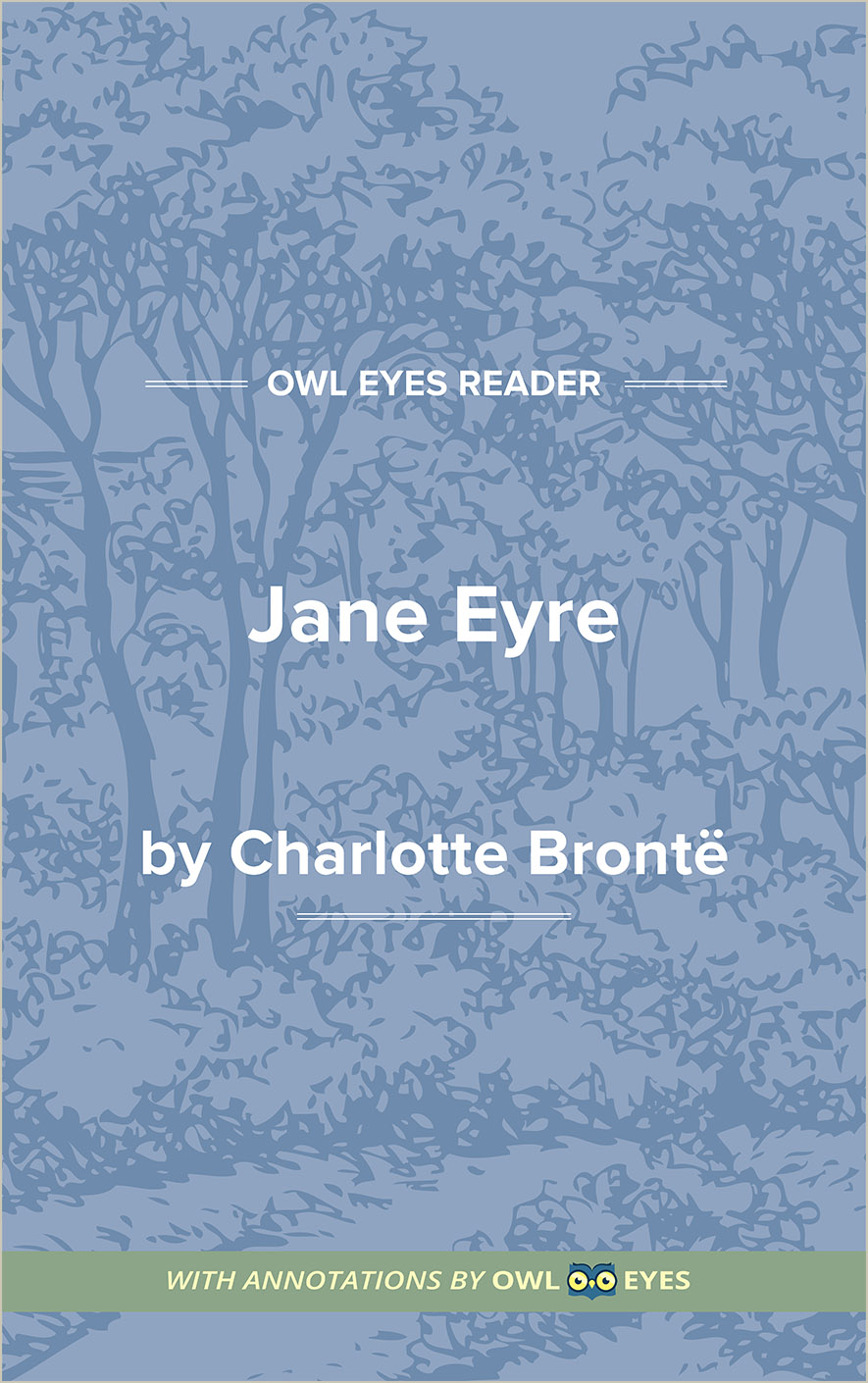 Annotated Full Text

Literary Period:

Victorian

Publication Date:

1847

Flesch-Kincaid Level:

7

Approx. Reading Time:

15 hours and 30 minutes
Charlotte Bronte's Jane Eyre revolutionized the novel form in this tale of a woman's quest for self-possession and autonomy in a social system that sets her up to fail. Told over the course of the titular character's progression from childhood to womanhood, the novel uses poetic intensity and emotion to examine the clash between one's rationality and passion. Jane becomes swept up in her affection for her sardonic employer, Mr. Rochester, while working as a governess with his daughter Adele. However, when a dark secret is revealed, Jane must overcome her desire and follow her convictions even if it means losing her beloved. Bronte's narrative examines the character's conscience and gradually unfolds both her spirituality and sensibility as Jane searches for a meaningful life. The novel was revolutionary in its exploration of sexuality, religion, and proto-feminist themes. It combined traditional romantic tropes, such as social and personal impediments to a union, with gothic images and a gothic twist. This classic bildungsroman set the stage for modernist presentations of character interiority, like James Joyce's stream of consciousness narratives, and became the precedent for character development as we know it today.
Annotated Full Text

Literary Period:

Victorian

Publication Date:

1847

Flesch-Kincaid Level:

7

Approx. Reading Time:

15 hours and 30 minutes