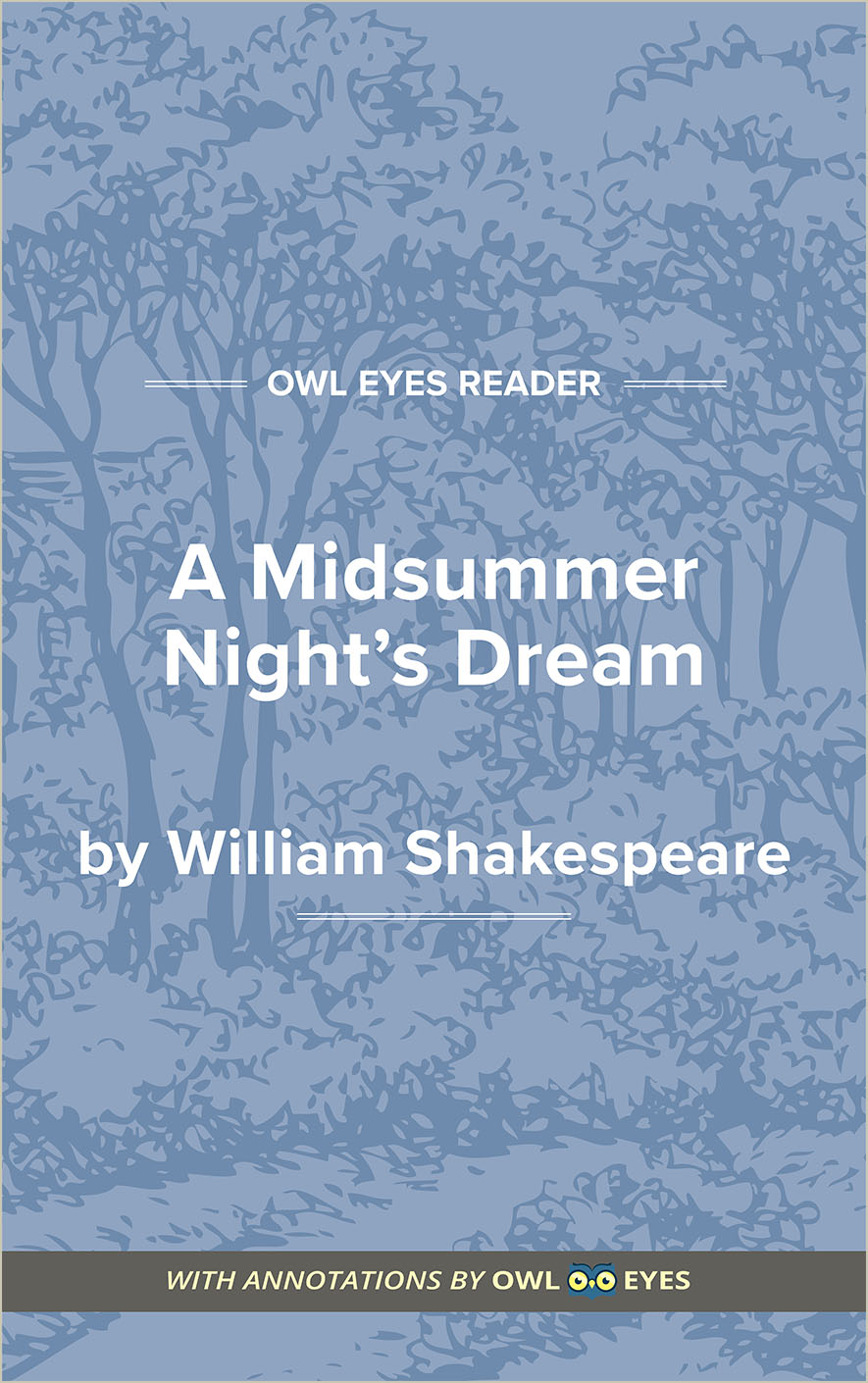 Annotated Full Text

Literary Period:

Renaissance

Publication Date:

1595

Flesch-Kincaid Level:

7

Approx. Reading Time:

1 hour and 25 minutes
Possibly composed in around 1596, A Midsummer Night's Dream is one of Shakespeare's most famous and widely recognizable plays. This story of love, mistaken identity, and magic explores the events surrounding the marriage of mythological characters Theseus and Hippolyta. The primary event and focus of this play within a play involves four young lovers and a group of actors practicing their performance for the wedding outside the city walls. The lovers and actors soon fall prey to the machinations of the squabbling fairy couple, Oberon and Titania. Love triangles are formed, magic is used, and comedy ensues in this Shakespearean comedy believed to have been written as entertainment to accompany an actual marriage celebration. Lighter in themes than Romeo and Juliet, this play tests social boundaries and plays with the concept of what it means to love someone.
Annotated Full Text

Literary Period:

Renaissance

Publication Date:

1595

Flesch-Kincaid Level:

7

Approx. Reading Time:

1 hour and 25 minutes