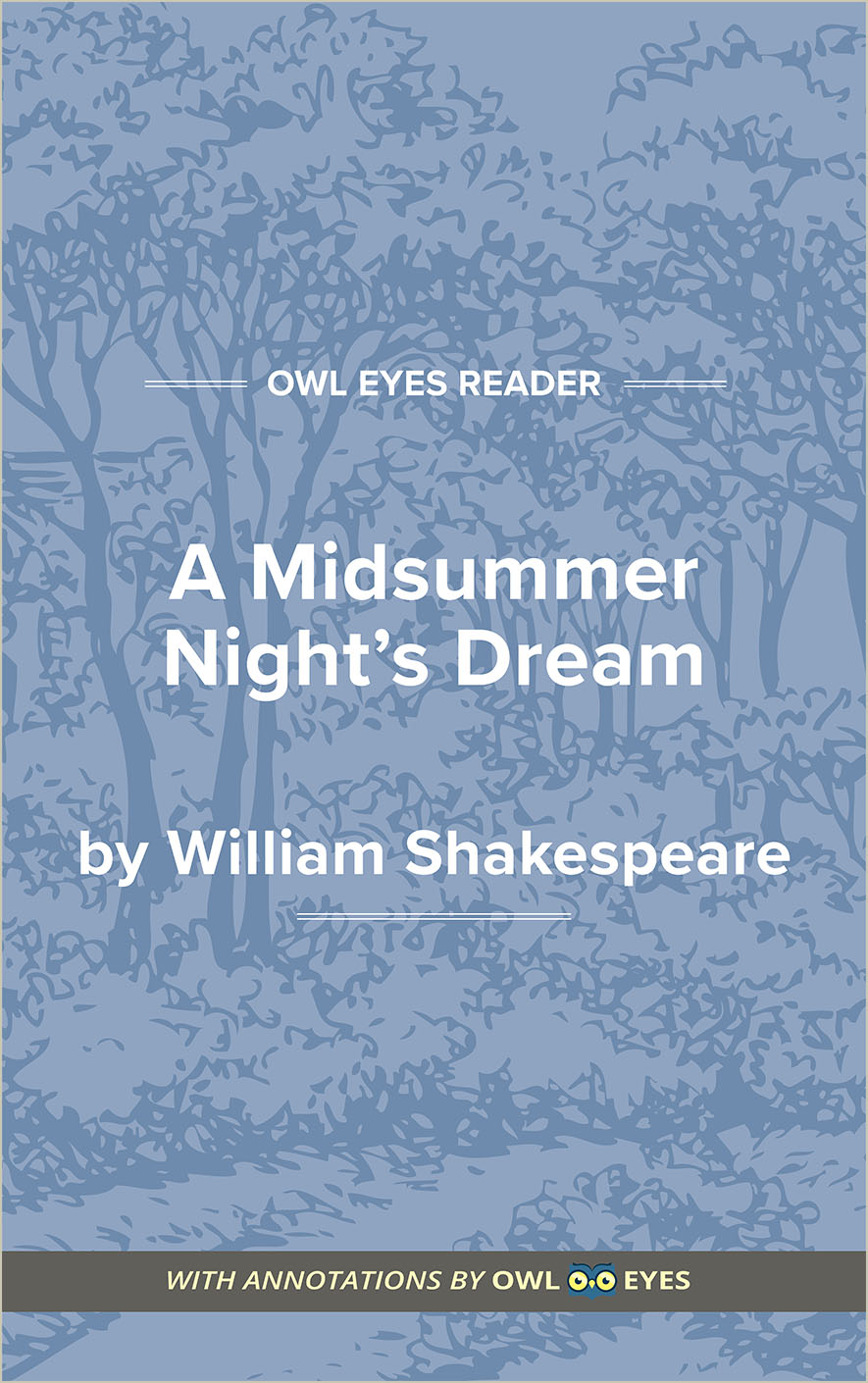 Themes

in

A Midsummer Night's Dream
Love as Irrational: One of the most prominent themes explored in A Midsummer Night's Dream is the fickle and irrational nature of love, which Shakespeare illustrates in a witty and humorous way. Characters fall in and out of love with one another quickly and randomly, sometimes due to love potions and sometimes not. Until the end, couples are unbalanced and mismatched, and many tears and angry fights are had until all is made well—just as it was made wrong—through supernatural interference.
Dreams as Explanations for Skewed Reality: The fairies and other supernatural beings constantly toy with characters' emotions and rationality, often leading characters to wonder whether they are experiencing reality or are stuck in a dream. There are several layers of reality within the play, as several plot lines play out parallel to and interfering with one another. For example, due to the performance of a play within a play, the audience experiences multiple fictions at the same time: Shakespeare's play itself, and the laughable production of Pyramus and Thisbe that the laborers put on. At the end of the play, Puck speaks to this theme by suggesting that the audience think of the play as a dream.
Themes Examples in A Midsummer Night's Dream: