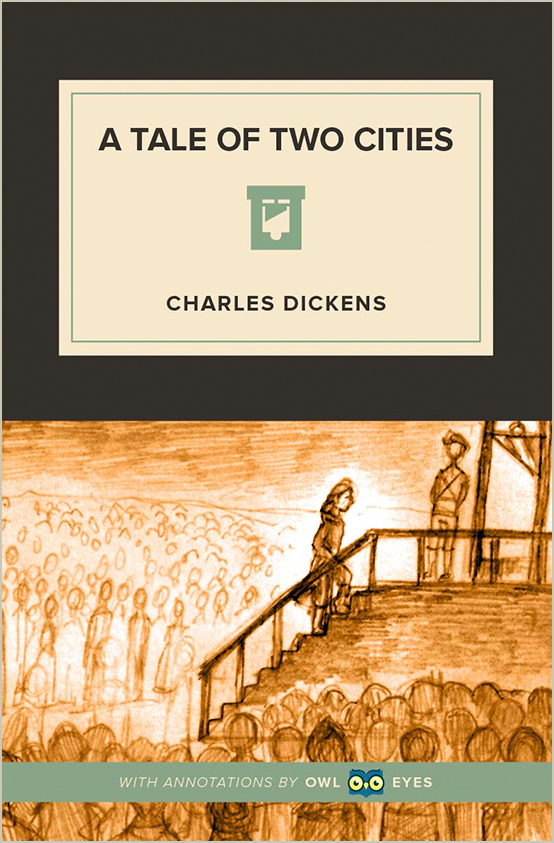 Literary Devices

in

A Tale of Two Cities
Foreshadowing: Much of the action in the novel foreshadows the arrival of the French Revolution, both through its depictions of intensifying social unrest in Saint Antoine and the mysterious echoes that surround Dr. Manette's house in London. Furthermore, Dickens seems to foreshadow a similar revolt in England by using the French Revolution as a warning; if England's out-of-date, oppressive, and harsh treatment of the common people is not reformed, the peasantry will likely overthrow the aristocracy and government.
Irony: The primary instance of irony is found with the revolutionaries in France. They revolt against oppression and tyranny and yet become oppressive and tyrannical, even executing their own impoverished people because of paranoia about "plots" against the Republic. Though they believe they are breaking the cycle of oppression, they are merely keeping it alive in a new form.
Personification: Dickens personifies the feeling of hunger and Saint Antoine in a way that unifies the French peasantry into a single body—an uncontrollable mass acting (often irrationally) on paranoia, resentment, and enthusiasm for the public spectacle of execution. Furthermore, the personification of the guillotine suggests both the widespread bloodthirstiness of the revolutionaries and the subsequent suspension of Christian values. Through its presence, violence is automatic and institutionalized.
Literary Devices Examples in A Tale of Two Cities: