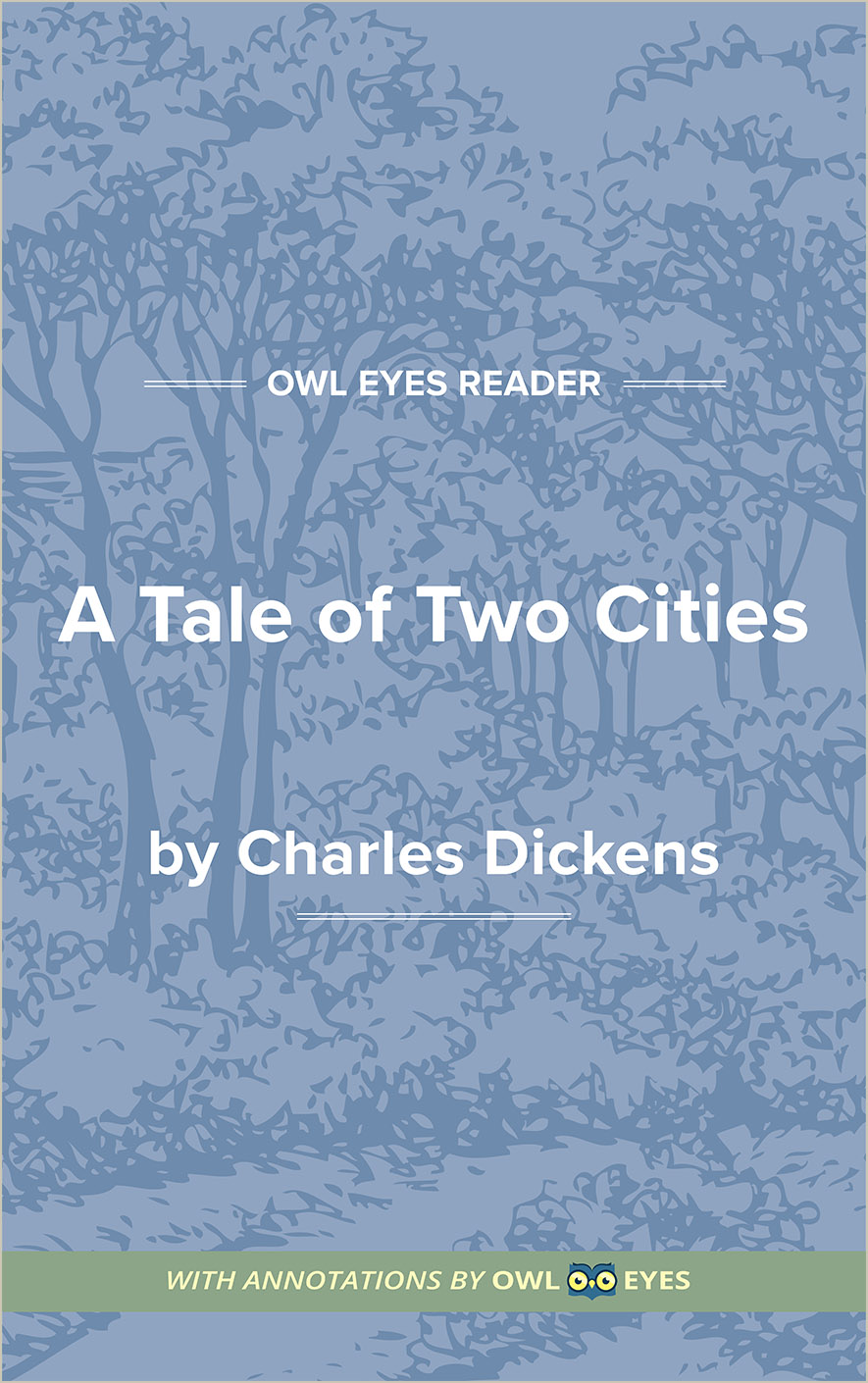 Symbols

in

A Tale of Two Cities
Tellson's Bank: Tellson's bank symbolizes the oppression and complacency of Britain. Though it is old and successful, this is more due to its reputation rather than its fantastic business; indeed, it is portrayed as unpleasant and refusing to advance with the times. Dickens suggests that Britain's complacency, like France's, will soon lead to unrest.
Red Wine: Because of its color, red wine is frequently used to symbolize and foreshadow the blood shed during the French Revolution. Often drunk by revolutionaries, it also suggests the intoxicating effects of revolutionary sentiment that lead to mob mentality and mass, violent cruelty.
Grindstone: The grindstone, used to sharpen weapons, symbolizes the growing maniacal blood thirst of the revolutionaries. As they sharpen their blood-soaked weapons, they become oppressors, just like those they fight against.
Echoing Footsteps of Soho Square: The square that surrounds Dr. Manette's house is often full of people's comings and goings. The multitude of people—and the resultant chaos—foreshadows the coming French Revolution.
Marquis St. Evrémonde: The marquis, with his unabashed cruelty and pompous arrogance, symbolizes the tyrannical and violent aristocracy that the revolutionaries wish to overthrow. His death by stabbing signals the country's growing unrest.
Symbols Examples in A Tale of Two Cities: