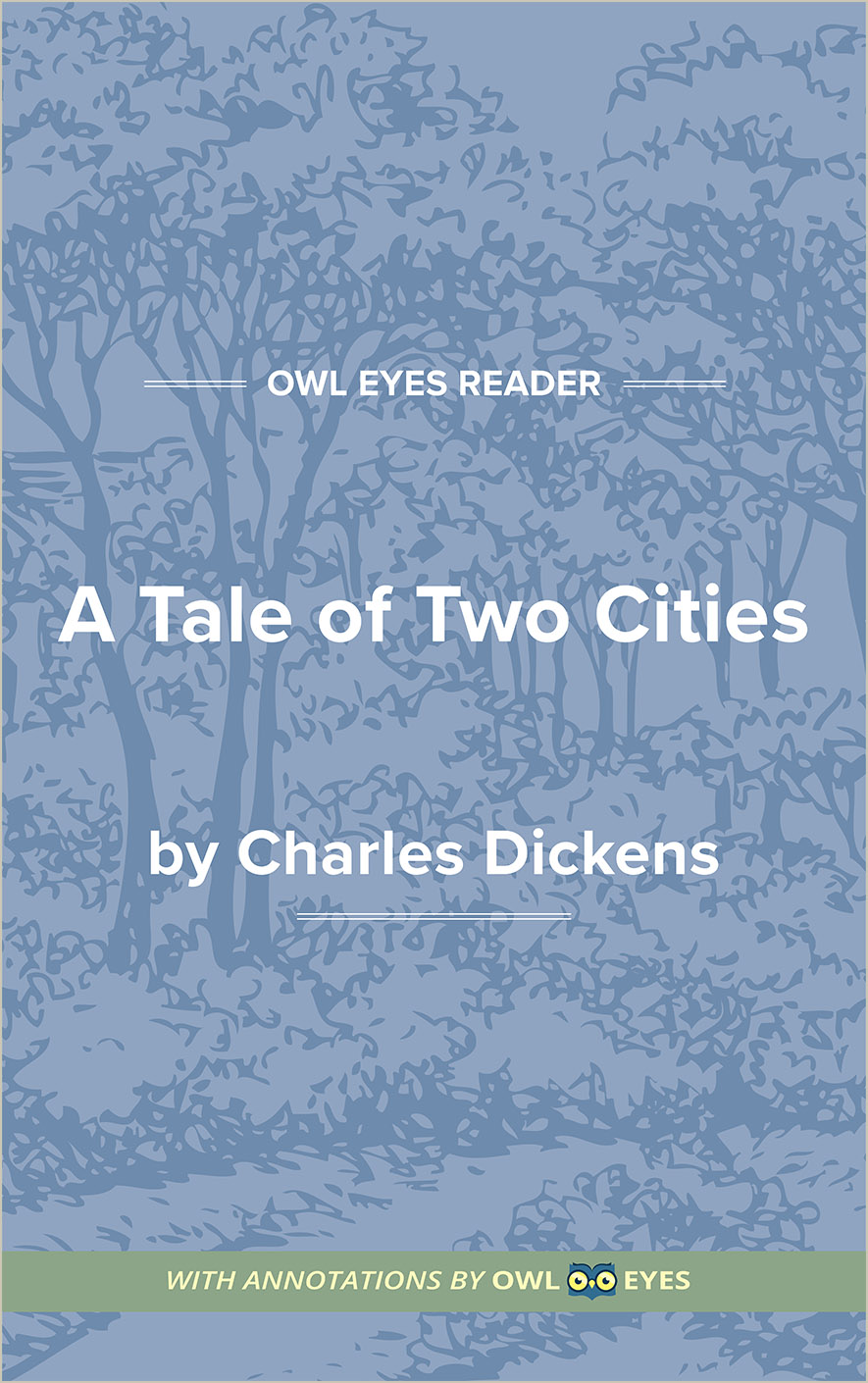 Themes

in

A Tale of Two Cities
Fate's Inevitability: Much of the novel is interested in inevitable, unavoidable consequences—both politically and individually, as in the case of Charles Darnay. Because of Darnay's aristocratic heritage, his fate at the hand of the revolutionaries—despite his sympathy for them—is execution. In this way, one's fate is pre-written by familial heritage. Even more so, Dickens is concerned about the inevitable consequences of England's refusing to reform its outdated stances on capital punishment and its treatment of the common people in general. He intends the novel to serve as a warning, showing the bloody aftermath of a France that was too slow to adapt.
Resurrection of Self and Society as Linked: There are several instances of characters being "resurrected"—or greatly transformed—throughout the novel against the backdrop of a revolutionary Paris. For example, Dr. Manette is "recalled to life," his imprisonment being a sort of death. Through the maternal care of Lucie, he is able to regain his mind and independence. Darnay, through Carton's quick thinking, is given another chance at life following his acquittal for treason in England. Perhaps most striking is Sydney Carton's redemption, which he achieves through sacrifice. As Carton awaits the guillotine, he envisions not only himself reborn in some way—Lucie and Darnay's child bears his name—but also a renewed, peaceful France. These examples suggest that personal transformation is required for total societal revolution.
Revolutionary Violence vs. Aristocratic Oppression: Throughout the novel aristocratic oppression is shown to have brought about revolutionary violence. Corruption and greed of the government and aristocracy leads to unrest; Dicken employs the example of France as a warning to England, whose fate is inevitably similar without dramatic reforms. Because of aristocratic oppression, peasants' feelings of resentment, anger, and vengeance deepen. Though Dickens seems sympathetic to the peasants' plight, he also portrays the danger—and inherent hypocrisy—of vengeance's resultant mob mentality.
Themes Examples in A Tale of Two Cities: