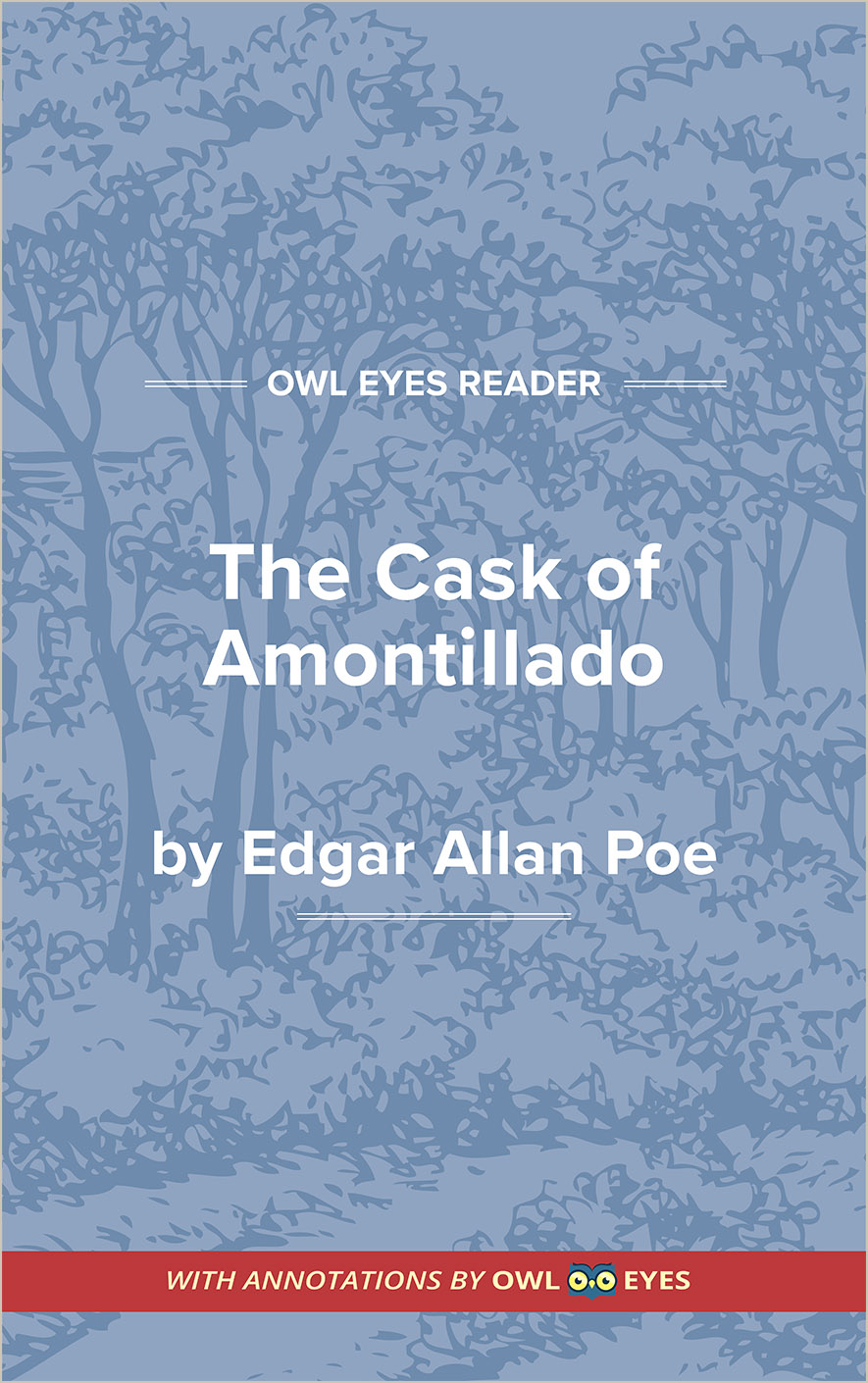 Literary Devices

in

The Cask of Amontillado
Irony: Poe's use of both verbal irony and situational irony adds to the chillingly humorous and unsettling tone of the story. The irony in this story becomes more grotesque once Fortunato realizes that Montresor is trapping him within the catacombs; they both speak a series of ironic falsehoods about Montresor allowing Fortunato to leave when both characters and the audience know that Fortunato will die there.
Symbols: Poe uses symbolism in his setting to make the end of the story ironic. The vault in which Montresor traps Fortunato is an extended metaphor for the cask that contains the Amontillado, while Fortunato becomes a metaphorical symbol for the wine; Fortunato is symbolically encased in the very thing he sought.
Style: In situating the story in a letter or confession from Montresor to an intimate friend or confidant, Poe avoids having to use a lot of exposition. This forces the audience to determine the personalities of both characters from clues within their dialogue and Montresor's distorted narration of events. The hidden nature of the two men's relationship, Fortunato's mysterious "thousand injuries" against Montresor and the lack of an omniscient description of both characters add to the ominous and uneasy tone of the story.
Literary Devices Examples in The Cask of Amontillado: