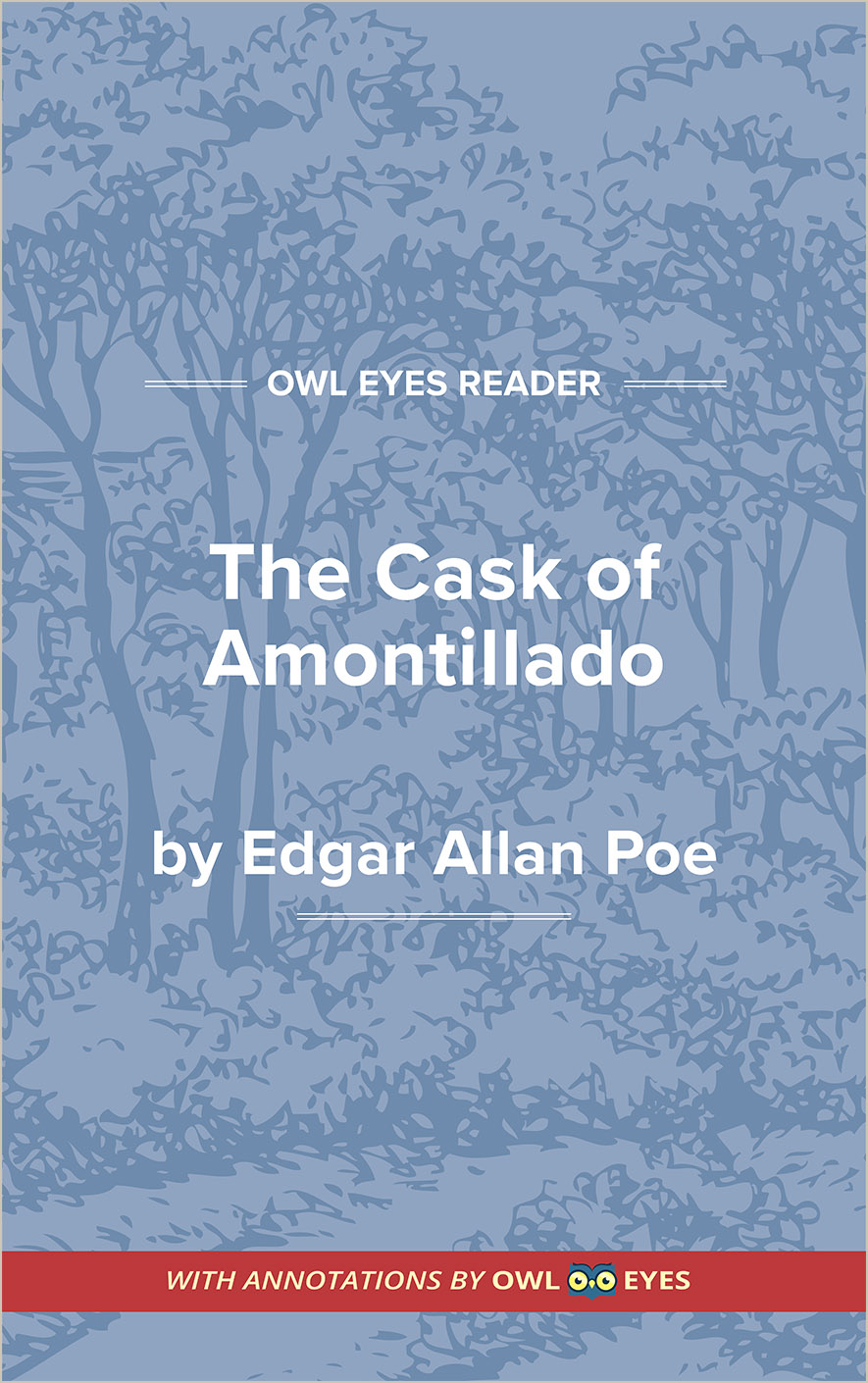 Themes

in

The Cask of Amontillado
Revenge: Amontillado revolves around Montresor's desire to seek revenge on Fortunato for an unknown crime. Because the "insult" is never revealed, the revenge in this story takes the form of an all-consuming hatred, a vengeance that displaces the original injury and itself becomes a cause.
Disguise: Disguise, both in metaphorical and literal terms, allows Montressor to carry out his crime. Both characters are literally in disguise because it is Carnival, which makes it logistically possible for Montressor to take Fortunato into the catacombs. With Poe's use of dramatic irony the true meaning behind many of Montresor's words and Montresor's true intentions are disguised from Fortunato.
Pride or Repentance?: Because of the unclear identity of his audience and the ambiguous final line of the story, it is unclear why Montresor relates this story fifty years after the fact. For this reason, the story can be read as either the main character taking pride in the success of this murder, or as a way in which the main character repents for his sins.
Themes Examples in The Cask of Amontillado: