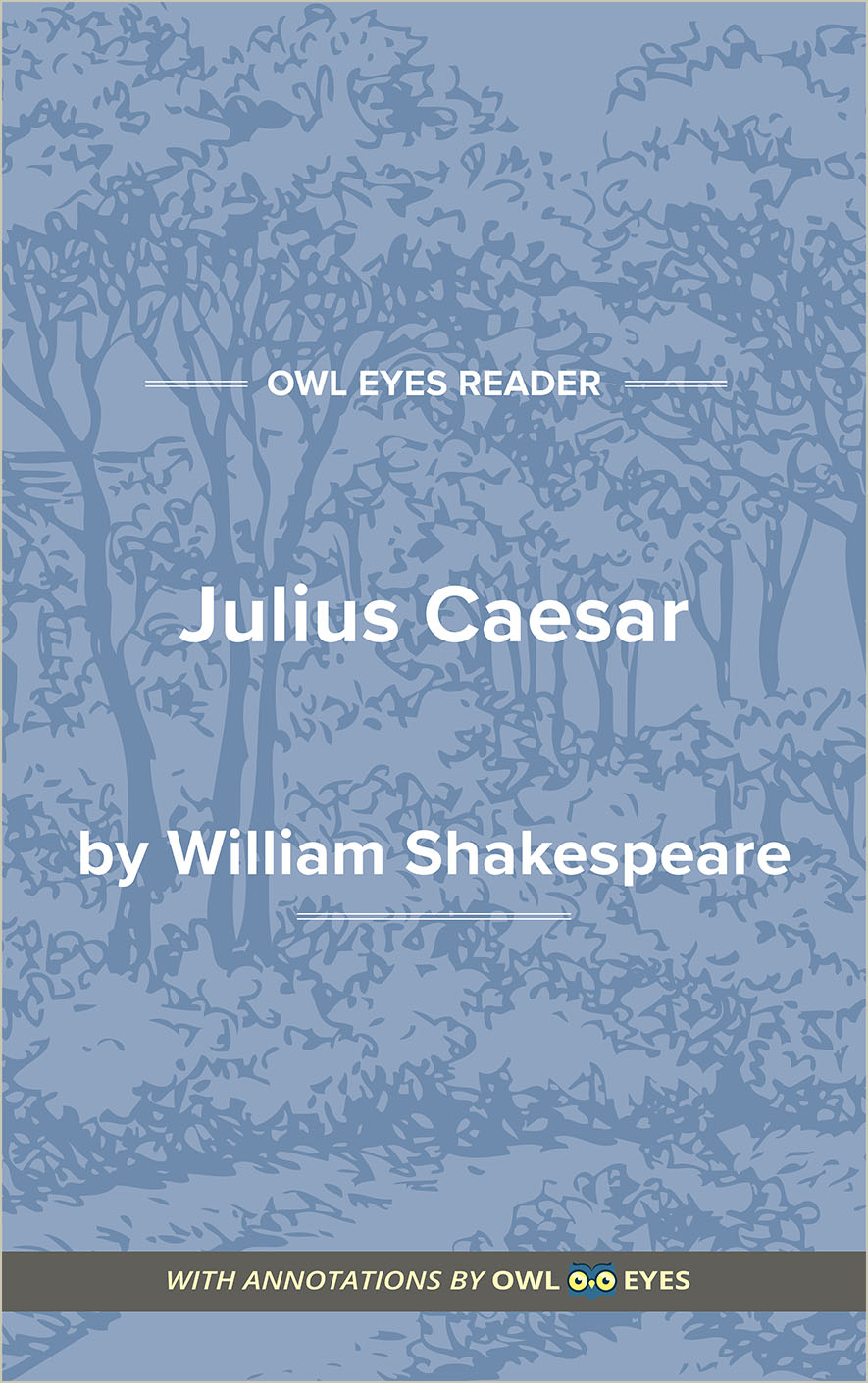 Character Analysis

in

Julius Caesar
Julius Caesar: At the play's start, Julius Caesar is the sole ruler of the Roman Republic, having recently defeated Pompey. His ascent to the throne—and the political unrest surrounding it—drives the plot and produces the play's central tensions. Alhough the play is named after Caesar, he is not the protagonist and speaks far less often than he is spoken about. Caesar is a polarizing figure: revered or despised. In his appearances, Caesar often speaks of himself in the third person—"No, Caesar shall not"—a testament to his sense of personal grandiosity. Yet his pomp is tempered by his devotion to his wife, Calpurnia, and his genuine desire to serve Rome.
Brutus: A politician and military commander, Brutus is the play's protagonist and moral center. In Shakespeare's hands, Brutus, the leader of Caesar's assassins, becomes a complicated figure. On the one hand, Brutus respects and admires Caesar. On the other, Brutus understands that his primary allegiance lies with Rome and its people. He views Caesar's increasingly dictatorial behaviour as a problem. Despite his role in Caesar's murder, Brutus is always motivated by a deep sense of responsibility.
Cassius: Cassius is a Roman politician who feverishly opposes Caesar. Cassius identifies Caesar's rise to power as a problem and gathers the band of assassins. While Brutus fluctuates in his loyalties, Cassius continually pushes him deeper into the conspiracy. Cassius is sharp and perceptive, adept at reading the motivations of those around him. He is touchy and proud, but ultimately loyal to his friends and his cause.
Mark Antony: Mark Antony is a young soldier and politician, as well as an ally and protégé to Julius Caesar. In the first two acts, Antony makes only brief appearances. Upon Caesar's death, Antony steps in to fill the void. Standing over Caesar's body, Antony transforms from a spirited young man into brilliant, mercurial statesman. Turning the Roman populace against the assassins, he delivers one of the signature speeches of the Shakesp
Character Analysis Examples in Julius Caesar: