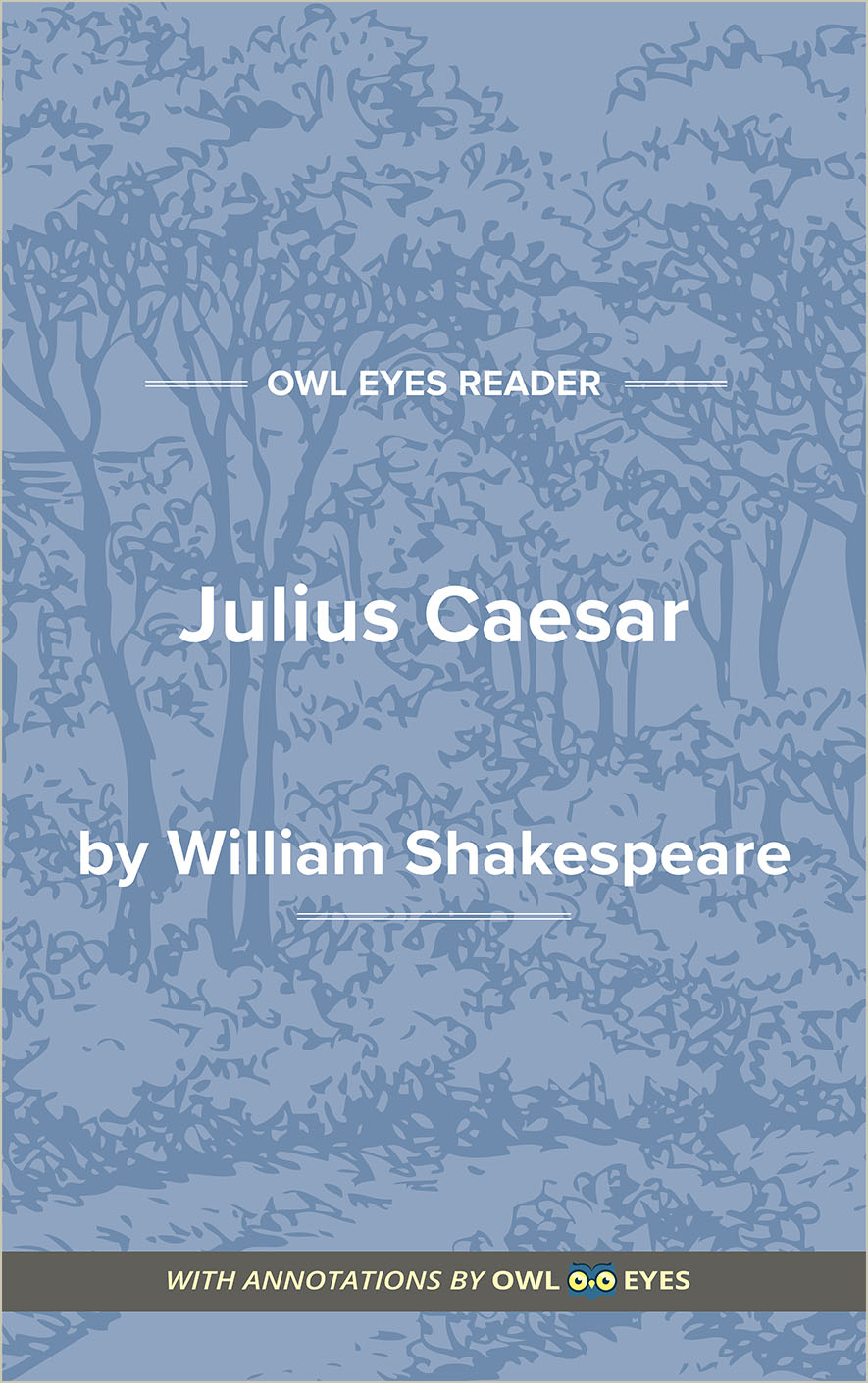 Fate and Omen: One of the central questions Julius Caesar poses is whether fate is predetermined. Throughout the play, omens and prophecies are discovered and told. Fountains fill with blood; lions tread through the Roman streets. Yet these omens are interpreted in different ways by different characters, creating a universe in which free will and destiny are offered as equally plausible philosophies. Caesar entertains the omens of his death, then ignores the omens, then dies. Cassius staunchly subscribes to his own sense of will and agency, but his plans unravel and he falls prey to the civil unrest he brought about. The question of whether humans truly possess free will is never answered; rather, we see each character struggling with the mysterious threads of fate.
The Power of Rhetoric: Throughout Julius Caesar, the political events that unfold are picked apart, analyzed, and interpreted by the play's characters in various ways. Caesar's rise to power is either just or unjust, depending on the character who describes it. Caesar's assassination is good or bad, depending on whether Brutus or Mark Antony is holding court. Those interpretations take on their own power within the play. The crowd—the roiling Roman populace—are ever-present, ready to be swayed this way or that. In a sense, Julius Caesar is theater within theater. Just as the Roman crowd reacts to the oratory of each scene, so does the audience of the play.
Loyalty: In Julius Caesar, loyalties are often in flux. Brutus, the play's moral center, constantly questions his loyalties to Caesar and to Rome. Upon Caesar's death, Mark Antony's loyalties subtly shift before the eyes of the Roman public. The relationship between Cassius and Brutus is defined by a strong mutual loyalty, disrupted by frequent disputes.
Themes Examples in Julius Caesar: