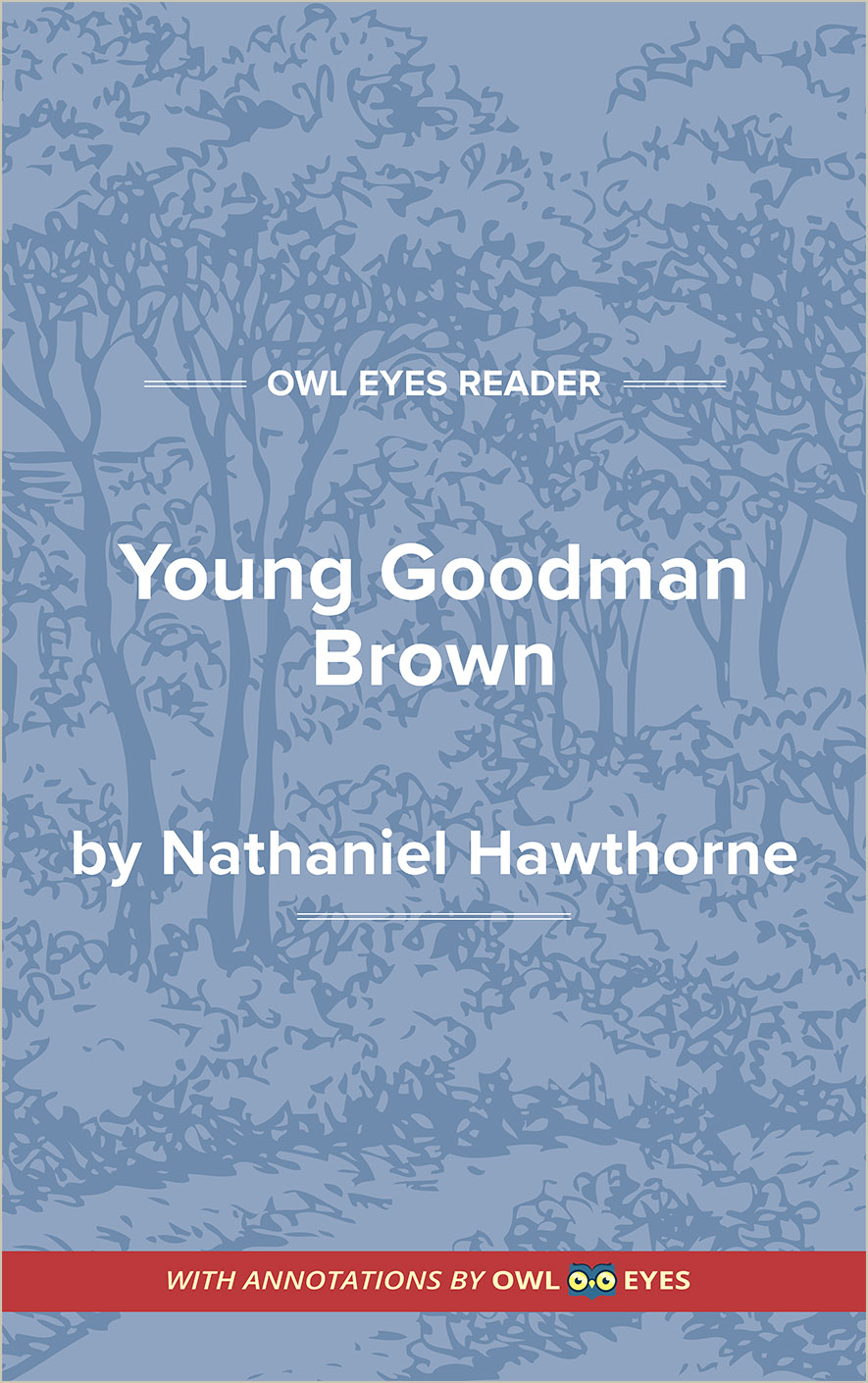 Annotated Full Text

Literary Period:

Romanticism

Publication Date:

1835

Flesch-Kincaid Level:

9

Approx. Reading Time:

26 minutes
Published in 1835, Nathaniel Hawthorne's "Young Goodman Brown" reveals the dark tragedy of the Puritan faith and the perils of failing to develop one's own personal convictions. The tale of Goodman Brown addresses these issues through the titular character's journey from Salem into the nearby forest. Goodman Brown leaves his beloved wife, aptly named Faith, behind in order to venture through the woods in search of something more. We never know for certain what Brown is searching for—a brief escape, a pleasure or thrill?—but what he finds is the devil himself. In their stroll through the dark woods, the devil pushes and prods Goodman Brown, forcing the young man to question his most deeply held beliefs and to view his supposedly perfect community in a new, more cynical light. As their journey reaches its conclusion, Goodman Brown comes to see with his own eyes that the devil's words are true. Nathaniel Hawthorne's story illustrates the hypocrisy of Puritanism and the dangers of blind faith.
Annotated Full Text

Literary Period:

Romanticism

Publication Date:

1835

Flesch-Kincaid Level:

9

Approx. Reading Time:

26 minutes