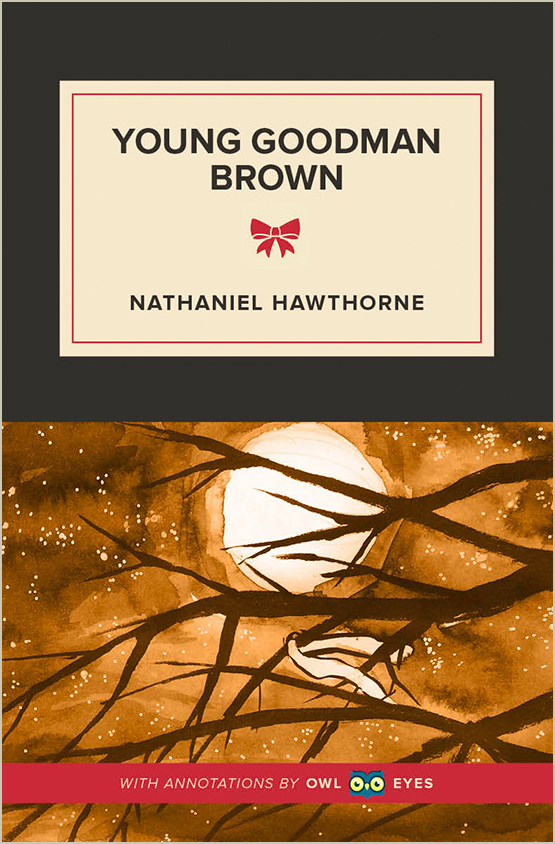 Nathaniel Hawthorne Biography
Nathaniel Hawthorne, one of the greatest of all American fiction writers, was descended from William Hathorne (the w was added by Nathaniel himself while he was in college), who came to Massachusetts Bay from England with John Winthrop in 1630 and as a magistrate ordered the whipping of a Quaker woman in Salem. William's son John was one of the three judges who presided over the Salem witch trials in 1692. These men were important figures in the early history of the Massachusetts Bay Colony; they were also guilty of great crimes. The family fortunes had declined since those early days—Nathaniel's father was a ship captain who died in a distant port when the boy was only four years old—and Nathaniel, who was sensitively aware of this inheritance, often wondered whether the decline was a punishment for the sins of his (as he called them) "sable-cloaked, steeple-crowned progenitors."
After his graduation in 1825 from Bowdoin College (where poet Henry Wadsworth Longfellow, a lifelong friend, was a classmate), Hawthorne returned to his mother's house in Salem. There, after the publication of an immature "college novel," Fanshawe, in 1828, he settled down to hard application to the craft of fiction. He read much, wrote much, and destroyed much of what he wrote. The result was the appearance in the periodical press of many remarkable stories (or "tales," as he preferred to call them), which he published anonymously at first. He collected many of these tales in book form in 1837 under the title Twice-Told Tales, the first work to bear the author's name on the title page. His publications having brought him very little money, Hawthorne took employment in the Boston Custom House in 1839-1840, and in 1841 he joined the socialist community at Brook Farm, where he stayed about six months. Meanwhile, he had met and fallen in love with Sophia Peabody, and she with him. After their marriage on July 9, 1842, they went to live in the "Old Manse" in Concord, Massachusetts. The story of their three years there, as recorded in Hawthorne's American Notebooks and his essay "The Old Manse," is one of the most charming of marital idylls.
Hawthorne continued to write more tales, and in 1846 he brought out a second collection, Mosses from an Old Manse. His success still consisting more of esteem than of money, he took a post in the Salem Custom House in 1846—a post that, being a good Democrat, he received from the Democratic administration of James K. Polk and from which, being not without political enemies in his local precinct, he was ousted in 1849 by the Whig administration of Zachary Taylor. Though greatly angered at the time, Hawthorne later saw the loss of his job as a blessing in disguise: In the gloom of this seeming misfortune, he sat down to write The Scarlet Letter. This novel, or "romance," as he preferred to call this and his other longer fictions, proved to be his greatest book, and it made him famous.
For a year and a half following the publication of The Scarlet Letter, Hawthorne lived in the Berkshires, near Lenox, where he wrote The House of the Seven Gables, published in 1851, and enjoyed the stimulating friendship of Herman Melville, whose novel Moby Dick, published in the same year, was dedicated to Hawthorne. Returning to eastern Massachusetts (he always preferred the ocean to the mountains), he wrote at West Newton The Blithedale Romance, based in part upon his Brook Farm experience and published in 1852. In 1853, he went with his wife and three children Una, Julian, and Rose to Liverpool, England, where he served four years as United States consul, a comparatively lucrative post to which he had been appointed by President Franklin Pierce, whose devoted friendship went back to their college days together at Bowdoin. The Hawthornes were in Italy in 1858-1859. In 1860, shortly after the publication of The Marble Faun (which was based upon Italian experiences and appeared first in England as Transformation ),...
(The entire page is 1,223 words.)
Owl Eyes subscribers get unlimited access to our expert annotations, analyses, and study guides on your favorite texts. Master the classics for less than $5/month!