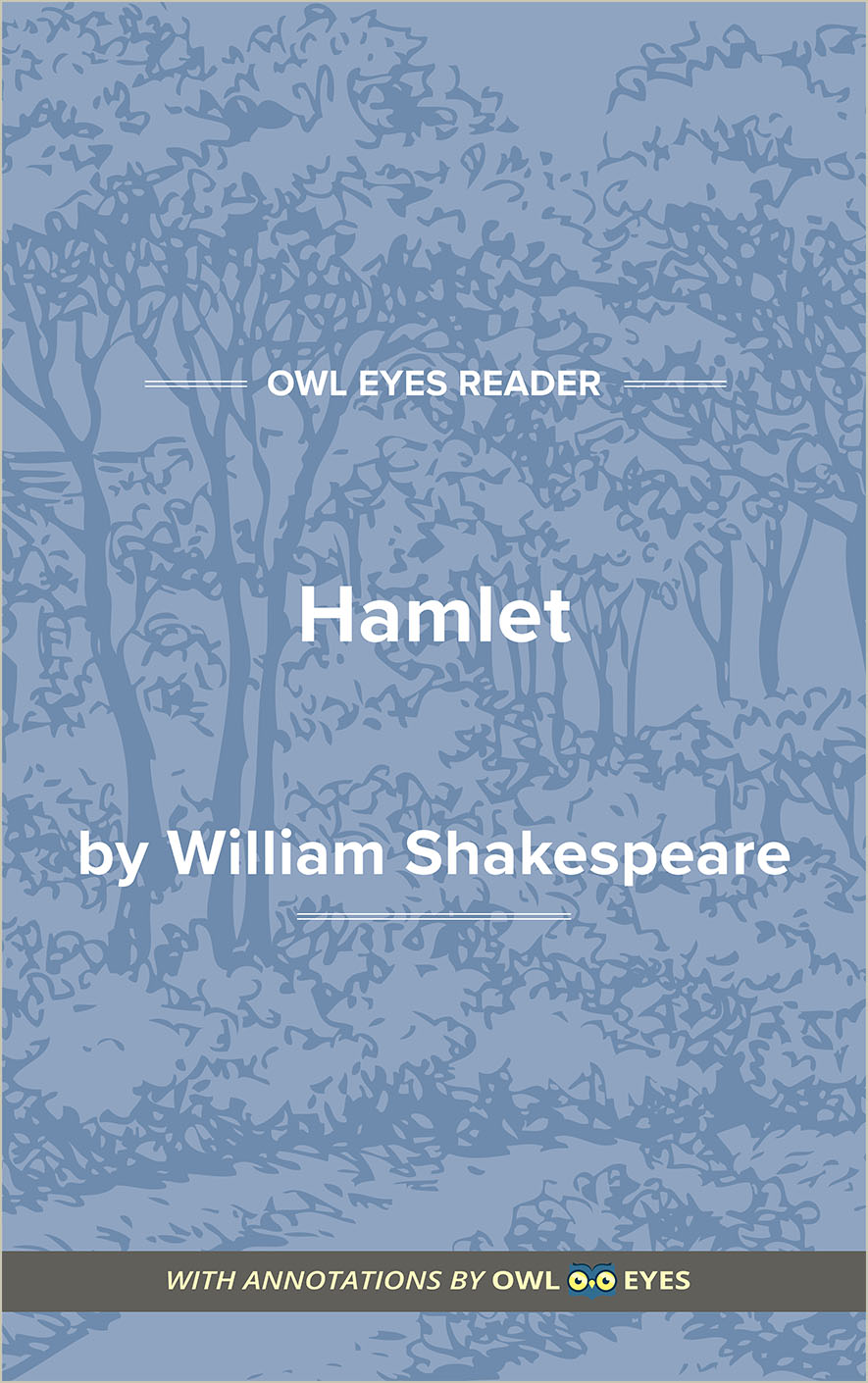 Literary Devices

in

Hamlet
Irony: Dramatic irony occurs when the audience knows something that the characters do not. In Hamlet, one of the major examples of dramatic irony is the fact that Hamlet, the Ghost, and the audience all know the truth about his father's death, but the other characters do not. Shakespeare uses dramatic irony numerous times throughout the play in order to underscore motifs of mischief, deception, and distrust.
Metaphor: Hamlet is rife with metaphors, the most persistent and notable of which are those about the natural world. Hamlet compares the world to "an unweeded garden" to describe its current problems. Laertes describes Ophelia as a "rose of May" and tells Ophelia to think of Hamlet's love for her as "A violet in the youth of primy nature", suggesting that it will be short-lived. By comparing the characters and the state of the world to various parts of nature, Shakespeare gives the audience a deeper understanding of the characters' beliefs, perspectives, and values.
Symbols: Symbols in Hamlet are used to display the characters' inner motivations and turmoil. Since one of the main themes in Hamlet highlights the difficulty in understanding the inner thoughts and feelings of others, symbols help give the audience deeper insight. For example, clothing emphasizes the difference between inward and outward appearances, gardens and flowers often symbolize temptation and lust, and the ghost symbolizes haunting memories and emotions.
Literary Devices Examples in Hamlet: