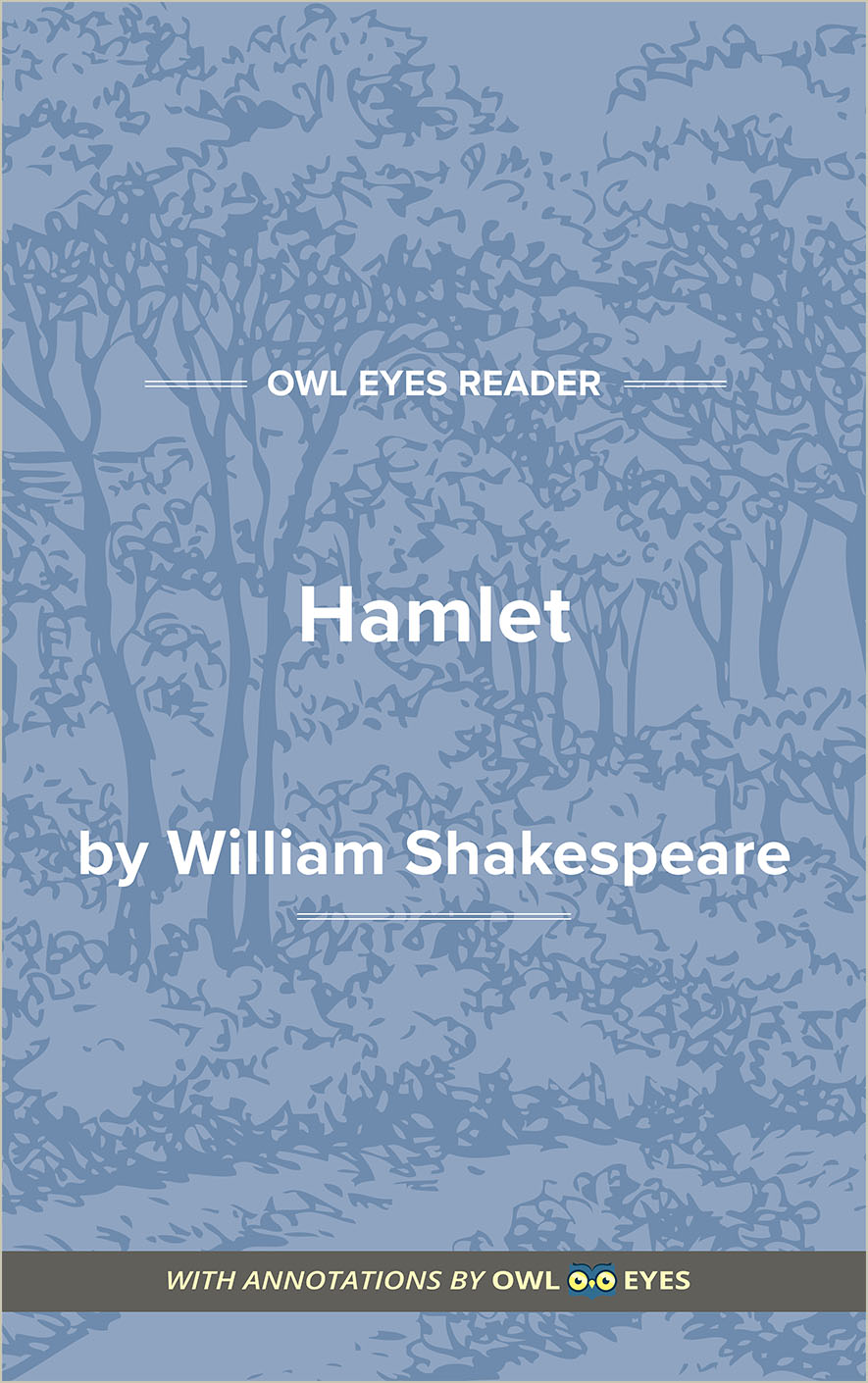 The Futility of Revenge: At first glance, Hamlet may look like a traditional revenge play. Hamlet seeks revenge against Claudius for killing his father and marrying his mother; Laertes wants revenge for his own father's death; Fortinbras, for the land his father lost. However, the straightforward concept of revenge is complicated by considering each character's eventual fate. Though he does kill Claudius, Hamlet's indecision indirectly causes not only his own demise but also the deaths of many close to him; Laertes is sidetracked by Hamlet and eventually slain by him. Out of the three, only Fortinbras survives the play, having won back his father's lands due to quick action and perfect timing. Both Laertes and Hamlet, motivated by retaliation, achieve their goals but do not live long enough to bask in their triumphs.
The Merits of Decisive Action vs. Considered Contemplation: Much of the play revolves around Hamlet's inner struggle about whether or not to act on his desire for revenge. Action versus inaction, or the question of whether acting on our emotions is valid or useless, thus becomes another important theme. Hamlet waits for proof of Claudius's wrongdoing before punishing him for it, though his father's ghost does provide compelling evidence. Further, characters' plots for revenge often fail to work or to award the satisfaction imagined whether carefully considered (Hamlet) or brash (Laertes).
Insanity vs. Reality: This theme is complicated by characters' physical appearances often being linked with reality and consequently using appearance for lies and deceit. Characters deceive one another in their plots for revenge, often allowing lies and appearances to govern their decisions. This is most prevalent in Hamlet's frequent changing of clothes and the sighting of his father's ghost. Both Hamlet and the audience question his mental state, wondering if the ghost was a projection of Hamlet's troubled mind. Just as the audience must decipher between the real and the unreal, they must also figure out whether or not characters are truly insane, or merely feigning madness, and what "insanity" really means in the first place.
Themes Examples in Hamlet: