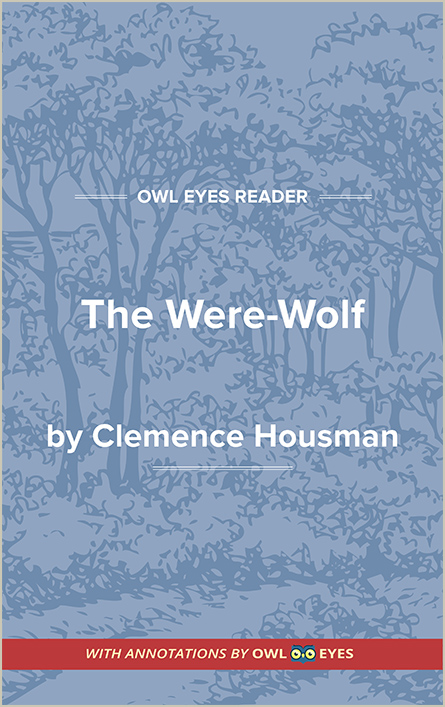 Annotated Full Text

Literary Period:

Victorian

Publication Date:

1896

Flesch-Kincaid Level:

8

Approx. Reading Time:

1 hour and 16 minutes
Author Clemence Housman published the short story "The Were-Wolf" in 1896. Sister to poet A.E. Housman and illustrator Laurence Housman, Clemence collaborated with her brothers on several occasions, including illustrations for Clemence's stories. "The Were-Wolf" breaks with traditional monster depictions, deciding to portray a beautiful, alluring female werewolf rather than a bloodthirsty male bent on destruction. When the werewolf White Fell arrives at the family's home, she sets in motion a series of events that will pit the family against each other as they struggle to figure out the newcomer's intentions and whether she means to help or harm—and whether her true nature is as vicious as legend suggests.
Annotated Full Text

Literary Period:

Victorian

Publication Date:

1896

Flesch-Kincaid Level:

8

Approx. Reading Time:

1 hour and 16 minutes