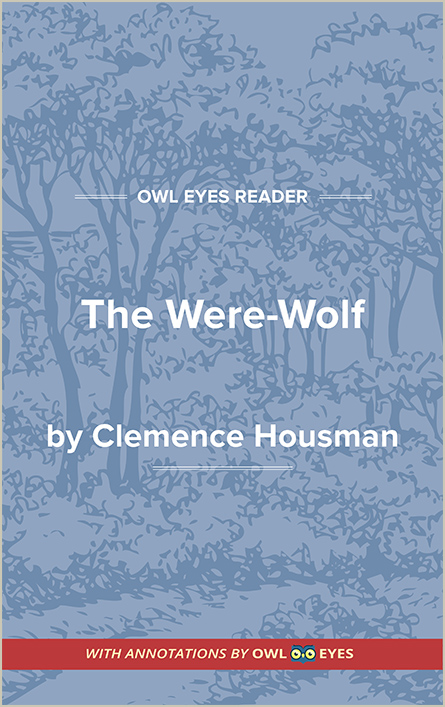 Character Analysis

in

The Were-Wolf
Christian: Sweyn's twin, Christian selflessly loves Sweyn and respects his brother's authority. The only thing Christian is better at than Sweyn is running; in all other things Sweyn bests Christian. Christian's beliefs tend toward being more accepting of supernatural events or sympathetic toward superstition, which allows him to come to the conclusion that White Fell is a werewolf early on. His devotion to his family and his drive are unparalleled.
Sweyn: Sweyn is physically a perfect man. Muscular, quick, and graceful, he is Christian's better in all ways except for running. Because of his physical superiority, he tends to be selfish in thought and action. Sweyn is skeptical of superstition and belief and ignores evidence that does not comply with his worldview. He is attracted to White Fell and does not believe she is a werewolf.
White Fell: White Fell is a beautiful woman who arrives on the family's doorstep in the midst of a terrible storm. Strong and capable, she is an idealized version of a woman, complementing Sweyn's perfection. She serves as a version of a "femme fatale," her presence and affection causing conflict between the brothers amid the disappearances of family members.
Character Analysis Examples in The Were-Wolf: