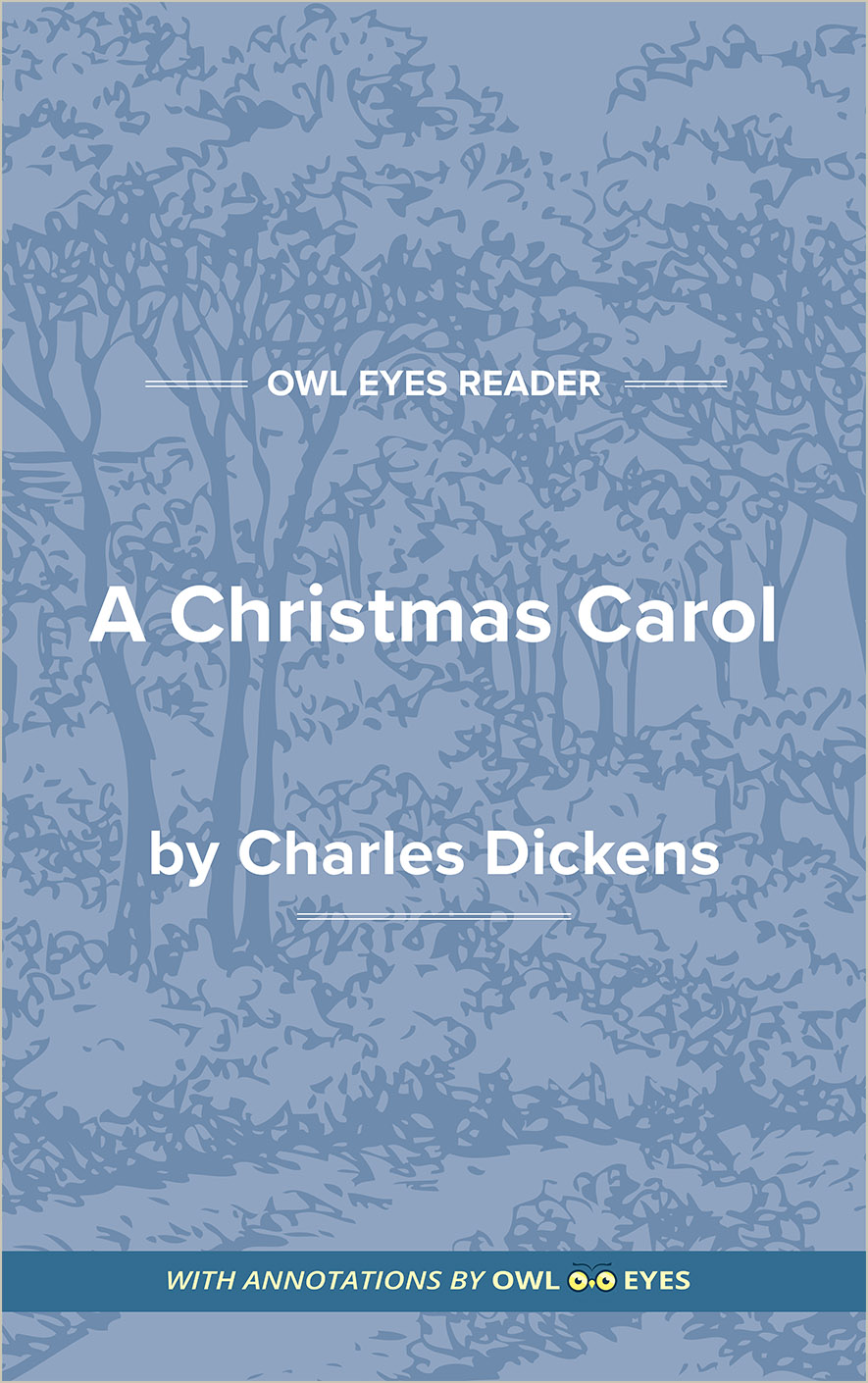 Annotated Full Text

Literary Period:

Victorian

Publication Date:

1843

Flesch-Kincaid Level:

6

Approx. Reading Time:

2 hours and 28 minutes
Charles Dickens's timeless tale, A Christmas Carol, was written in 1843, and tells the story of the redemption of Ebenezer Scrooge, a selfish and callous miser who says "humbug!" to the Christmas season and all those who delight in it. Since its publication, the famous story has been endlessly adapted for film, theatre, television, opera, and even graphic novels. The overwhelming popularity of Dickens's tale partially stems from its unique medley as part chilling ghost story and part joyous and uplifting allegory. Though set in Victorian London, A Christmas Carol critically engages with social and political themes that are still pertinent today: that we must strive to treat others with benevolence and compassion, even if that means sacrificing something ourselves. Scrooge's transformation teaches us that generosity and Christmas spirit need not disappear after the presents have been opened and the feasts have ended.
Annotated Full Text

Literary Period:

Victorian

Publication Date:

1843

Flesch-Kincaid Level:

6

Approx. Reading Time:

2 hours and 28 minutes