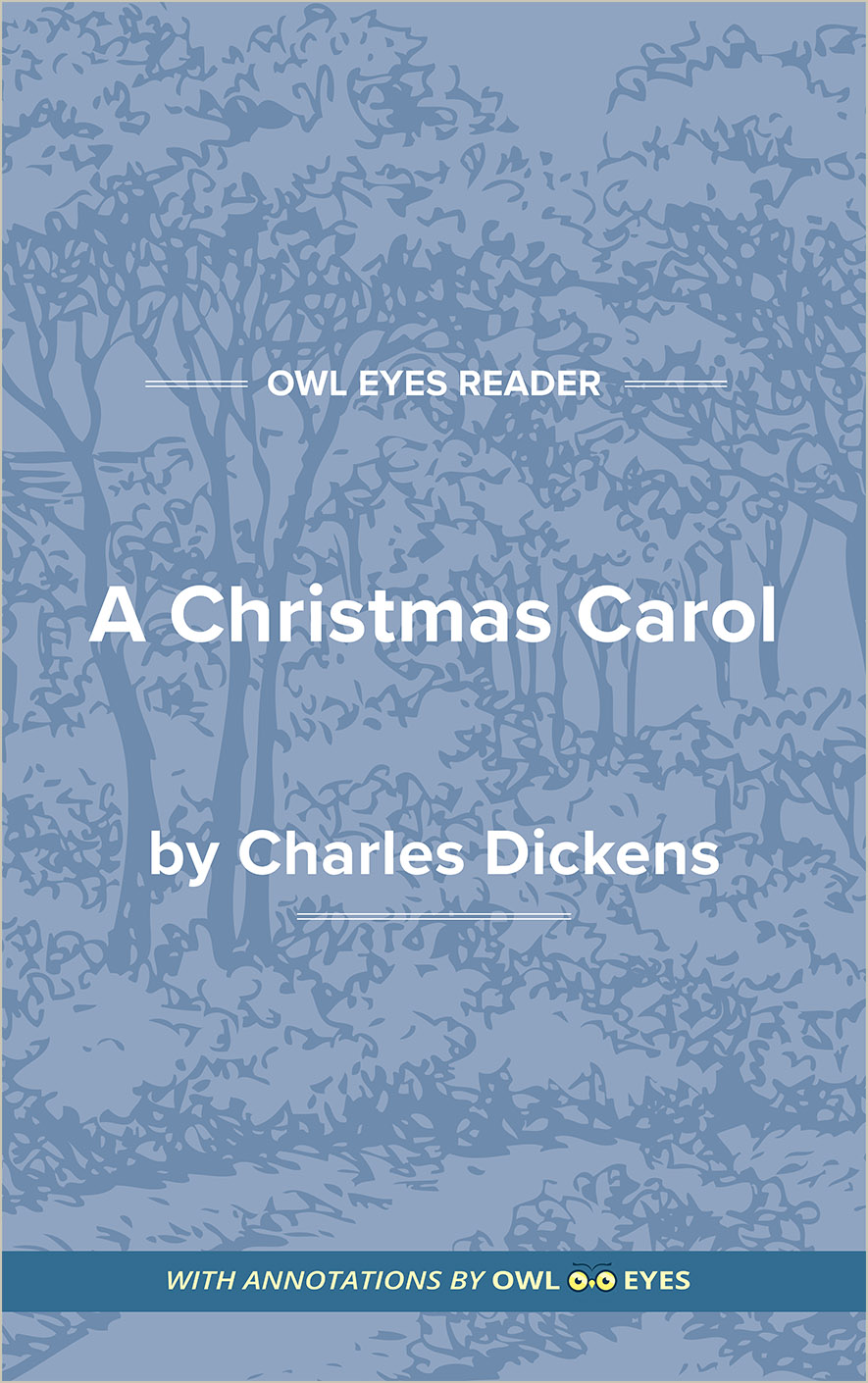 Symbols

in

A Christmas Carol
Because of the story's allegorical nature, many characters and events are symbolic:
Marley's Chains: The chains that Scrooge's deceased partner wear are important because of their material. Whereas normal chains are forged from metal, Marley's are constructed from what he valued in life—versions of material wealth. Dickens uses this image to suggest that actions in life may have inescapable consequences even in death.
The Ghost of Christmas Past: The first ghost to visit Scrooge symbolizes the experiences and memories that have made him into the callous person he is today. The spirit's glowing head suggests the location of the memories Scrooge holds.
The Ghost of Christmas Present: The second apparition brings with him visions of feasts and a transformed room in Scrooge's house, which contrasts Scrooge's cold home with the abundance of other families. Though the others do not have material wealth, they are rich in happiness and familial warmth. The ghost also carries a scabbard but no sword, symbolizing lasting peace.
The Ghost of Christmas Yet to Come: The final spirit, silent and clothed in black, symbolizes the uncertainty and fear of the future. The presence is mysterious and without identifiable features, showing that the future is not yet set.
Scrooge's Gravestone: Shown to him by the Ghost of Christmas Yet to Come, the gravestone symbolizes Scrooge's potential fate if he does not change: a lonely death, inconsequential to those who know him.
Ignorance and Want: These two children, who cling to The Ghost of Christmas Present, represent the rich and the poor's struggles. While the poor are weighed down by Want, it is clear that Ignorance is the more dangerous of the two—and that Ignorance is Scrooge's vice, since he has not bothered to learn more about his employees' conditions.
Turkey: A changed man, Scrooge purchases a large turkey to provide for the Cratchits. Scrooge's purchase symbolizes his transformation from stingy to generous, illustrating his renewed commitment to Christmas's values.
Symbols Examples in A Christmas Carol: