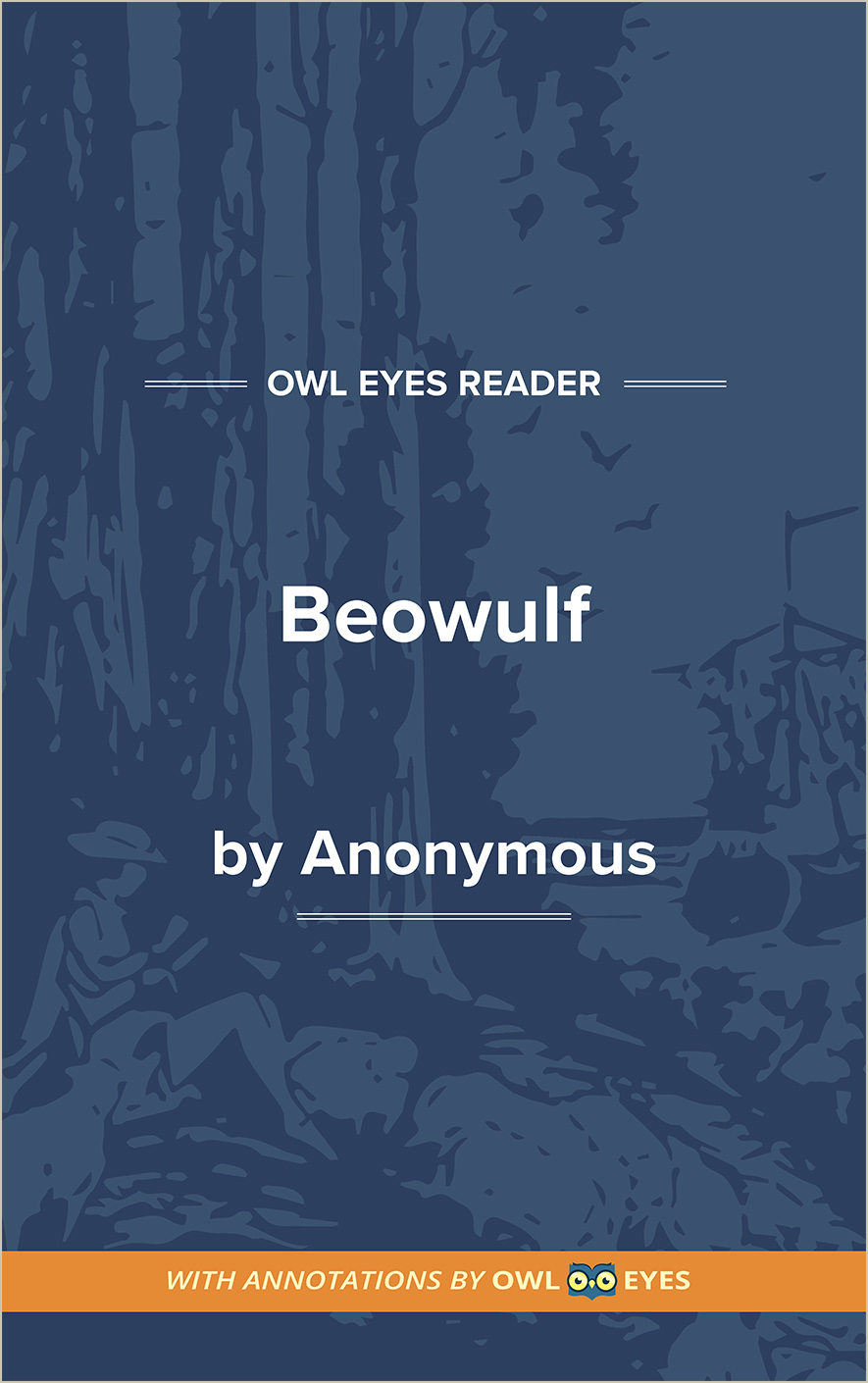 Honor: Honor and reputation were considered important personal traits to the Germanic and Scandinavian cultures featured in Beowulf. For Beowulf, there is nothing more important than the creation of a legacy. He travels from Geatland to Denmark to kill Grendel out of a desire for personal glory and to defend the allied Danes. Honor is important to the Danes as well. Before even setting out to kill Grendel, Beowulf must prove himself to the Danes, repairing his marred reputation from to a swimming race he lost in his youth. Finally, the elderly Beowulf refuses to flee from the dragon at the poem's end, even as his best soldiers desert him.
Revenge: Revenge drives the heroes and villains in Beowulf. Grendel attacks Heorot Hall because he wants to seek vengeance against mankind for his lineage. Grendel's mother attacks Beowulf because he killed her son. The narrator suggests that there are multiple feuds and battles going on between the different Germanic tribes. This suggests that revenge was a way of life in this time. Beowulf himself conducts his final battle to seek vengeance against the dragon who burned down his home.
Kinship: Kinship, being related by blood, ancestry, or affinity, and loyalty are main driving factors that structure Beowulf's actions. He owes the old king Hrothgar a debt of gratitude because Hrothgar assisted Beowulf's father in the past. Loyalty was seen as a way to maintain one's honor and therefore was extremely important.
Tension between paganism and Christianity: England underwent a radical Christianization process in about 597 with the mission of St. Augustine. However, paganism continued to influence patterns of thought and culture. Beowulf is presumed to have been composed between 700 and 1000 CE, but the only surviving copy of the poem was transcribed by Christian monks in the 11th century. It is unknown whether or not these scribes added Christian narratives to the tale during this transcription or if the Christian undertones were already part of the narrative. Inconsistencies throughout the poem suggest that elements were added to the narrative by someone other than the original author. Many have speculated that the poem was written down from a pagan oral tradition which could account for many of the disagreements within the text. Regardless of who added the Christian themes to the poem, Beowulf is an example of the conversion from paganism to Christianity.
Themes Examples in Beowulf: